If you're not tuned in to the world of TV technology news, you might have missed the barrage of new toys and challenges to the traditional cable subscription model popping up in recent months. With new web-based on-demand services, new set top boxes and the buy-in of more and more network players, we are fast approaching the day when fully severing the cord may be the best move for most of us.
Almost all of the major network and cable players have bought in to the online streaming wave within the last few years. Most started off with a model that rewarded scheduled viewing, only putting new episodes on the web after several days. But in time, the networks caught on that offering their shows on the web simultaneously—or even early—was a great marketing strategy. Today, many offer new episodes for free, but only with a valid TV subscription that includes their channel.
But a major change came in early 2015, when networks and content providers began eliminating the cable subscription requirement, allowing access to their content for a direct fee.
Sling TV, a $20 per month over-the-top service from Dish Network, launched February 9. Unlike HBO, which offers access to stream mostly already-aired content, Sling TV allows subscribers to stream live TV over the internet. For $20, you get ESPN, ESPN2, AMC, TNT, TBS, CNN, A&E, Lifetime, History, Food Network, HGTV, Travel Channel, Cartoon Network/Adult Swim, Disney Channel, ABC Family, IFC, H2, El Rey Network, Maker and Galavision. You can then mix and match your add-ons, based on what kind of live TV you enjoy most. For $5 more, you can get either more sports channels; more kids channels; lifestyle channels like LMN and the Cooking Channel; world news channels like HLN, France 24 and Bloomberg TV; or, with the "Hollywood Extra" package, EPIX and Sundance TV.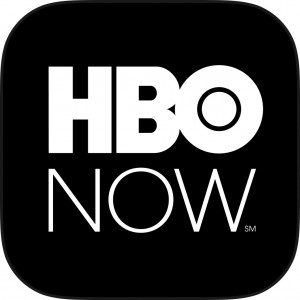 In early March, HBO announced that it will offer its own such service, HBO Now, beginning in April, to coincide with the fifth season of its mega hit Game of Thrones. Only Apple product users (iPhone, iPad, Apple TV) and Cablevision Optimum Online subscribers will have access to the $15 per month service for now. But soon, the HBO site promises, "all you'll need is the internet to get HBO."
HBO's buy-in to the web-only revolution was a huge coup. The premium network provides some of the most critically-acclaimed content on television, and their leadership in embracing the cord cutter revolution sent shockwaves rumbling through the industry. But already waiting in the wings were two other announcements from major influencers: Apple and Sony.
At a product launch in early March, Apple CEO Tim Cook claimed that the new Apple TV will "reinvent TV." Various news sites, citing a Wall Street Journal scoop on March 16, reported that Apple was in talks with major networks such as ABC, CBS and Fox networks to offer a comprehensive alternative to cable beginning in the fall of 2015.
Whereas Apple's existing set top box—and others like Roku, Amazon Fire, and Chromecast—allow users to stream such services as Netflix and Hulu to their televisions, the new Apple TV subscription services ($30 to $40 per month) would include "a slimmed-down bundle of about 25 channels," according to Re/code. But there will be more, says BuzzFeed San Francisco's managing editor, John Paczkowski: "the new Apple TV isn't just a play for a stake of the streaming TV market, but for the mythical digital living room. Think TV, music, apps and a little bit of home automation as well."
Just when we thought the cord cutting revolution was providing us with an embarrassment of riches, Sony jumped out from behind the couch and said "boo!" On March 18, Sony launched a test it's new Playstation Vue service in three cities: New York, Chicago and Philadelphia. At $50 per month, Vue is pricier than its competitors—not to mention it requires that you have a Playstation 3 or 4, which sell for $300 to $400. But its offerings are stronger than the others, too. For the cost, you get (deep breath) CBS primetime programming and owned-and-operated stations (in some markets); Discovery (Discovery Channel, TLC, Animal Planet, Investigation Discovery, Science, OWN and 12 others); Fox owned-and-operated television stations, FX, National Geographic Channel, Fox Sports, and Fox News Networks; NBC local TV stations, Telemundo, Bravo, CNBC, E!, Oxygen, Sprout, Syfy, and USA Network; Scripps Networks Interactive channels HGTV, Food Network, Travel Channel, DIY Network and Cooking Channel; Turner channels TBS, TNT, Cartoon Network, Adult Swim, CNN, Boomerang, Turner Classic Movies, HLN and TruTV; Viacom's BET, MTV, CMT, Comedy Central, Nickelodeon, Spike, and VH1; A+EAMC, IFC, Sundance and WE tv (available in April); and others. *gasps*
With so many players in the field, will competition drive the weak links out, or drive prices up?
CNN's Brian Stelter notes that, while these internet streaming services might offer us more choice, they may weigh heavier on our wallets than traditional cable/internet bundles.
"And therein lies the rub: companies that sell both TV and broadband, like Comcast, already offer significant discounts to households that sign up for both. Would an Apple bundle of TV channels plus a broadband connection from some other company really be much cheaper?
And what's to stop broadband providers from hiking the cost of Internet access in order to make up for lost cable TV customers?"
According to NPR's television critic Eric Deggans, the decision to cut the cord is all about how much and what kind of TV you watch.
"If you're somebody who watches a lot of television, you like a lot of live sports, you want to see the Oscars when they happen, you want to record a lot of shows on a DVR, then cable TV still might be your best option, especially if you want to see all that stuff on a conventional big-screen TV. But if you're somebody who doesn't have a lot of time for television or you have very specific tastes or you really like playing around with new technology, there's a lot of options out there that'll soon be available that could cost you less than a cable subscription."
Are you a cord cutter? What service(s) do you subscribe to? Tell us about it in the comments, or come talk to me on Twitter @sarahmusing.

[fbcomments url="" width="100%" count="on"]