Editor's note: November is Native American Heritage Month. This is the conclusion of the month's articles to recognize Native contributions and achievements.
One of my favorite Native Americans who was an inspiration to me was Maria Tallchief. She was a ballerina and absolutely resonated with me because she was proud of her Native heritage and refused the stereotypes and perceptions placed on her. This is her story.
Born Elizabeth Marie Tall Chief on Jan. 24, 1925, in Fairfax, Okla., Maria Tallchief was one of the country's leading ballerinas from the 1940s to the 1960s.
The daughter of an Osage tribe member, she was also a trailblazer for Native Americans in the world of ballet. Tallchief grew up in Los Angeles, where she studied ballet for years, working with Ernest Belcher and Bronislava Nijinska.
During her early career, in the 1940s, Tallchief danced with the Ballet Russe de Monte Carlo. It was also around this time that she became known professionally as Maria Tallchief, combining the two parts of her Indian name. In 1947, she became the first prima ballerina of the New York City Ballet–a title that she would hold for the next 13 years. That same year, Tallchief became the first American to dance with the Paris Opera Ballet. She was also a guest performer with the American Ballet Theatre. Maria Tallchief achieved renown with the New York City Ballet, dazzling audiences with her speed, energy and fire.
Growing up at a time when many American dancers adopted Russian stage names, Tallchief, proud of her Native heritage, refused to do so, even though friends told her that it would be easy to transform Tallchief to Tallchieva.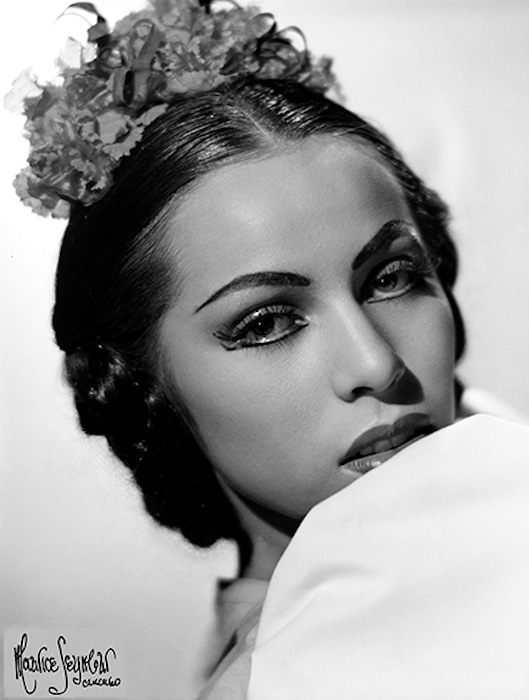 Maria Tallchief quickly became a popular figure in ballet, performing in productions such as Orpheus, Scotch Symphony, Miss Julie, Firebird and The Nutcracker (as the Sugar Plum Fairy). She also created roles for Orpheus and Scotch Symphony. In addition to wide fame, Tallchief earned strong reviews from critics for her technical precision, musicality and strength.
In 1957, Tallchief married Henry Paschen. After the birth of their daughter, Elise, in 1959, Tallchief took some time away from ballet. She eagerly returned to the stage, working on several more productions until her retirement in 1965. Thereafter, she became a ballet instructor and began serving as artistic director for the Lyric Opera Ballet. Later, she founded and became artistic director of the Chicago City Ballet.
In 1996, Tallchief became one of five artists to receive the Kennedy Center Honors for artistic contributions in the United States. That same year, the dancer was inducted into the National Women's Hall of Fame.
In 1999, Tallchief was awarded the National Medal of Arts, the highest award given to artists and arts patrons by the U.S. government, which honors individuals who "are deserving of special recognition by reason of their outstanding contributions to the excellence, growth, support and availability of the arts in the United States." (Other recipients of the award include Mikhail Baryshnikov, Harry Belafonte and Cab Calloway.)
Maria Tallchief died on April 11 at age 88 at a hospital in Chicago. She was survived by her daughter, Elise Paschen, her sister and fellow ballerina, Marjorie Tallchief, and two grandchildren.
After her mother's death, Paschen made a statement about her legacy as a Native American ballet dancer, teacher and artistic director: "My mother was a ballet legend who was proud of her Osage heritage. Her dynamic presence lit up the room. I will miss her passion, commitment to her art and devotion to her family. She raised the bar high and strove for excellence in everything she did."
[fbcomments url="" width="100%" count="on"]