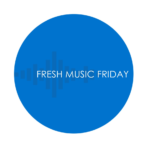 Leyla McCalla is a classical and folk musician. A New York-born Haitian-American, McCalla sings in French, Haitian Creole and English; and plays cello, tenor banjo and guitar. After attending New York University to study cello performance and chamber music, McCalla moved to New Orleans, where she played music on the streets.
Formerly with the Carolina Chocolate Drops, Layla McCalla moved on to a solo career filled with lush, sometimes haunting songs, released on her album Vari-Colored Songs: A Tribute to Langston Hughes in 2013.
Listen to "A Day For The Hunter, A Day For The Prey" from the album of the same title:
For more Leyla McCalla:
Fresh Music Friday is designed to widen your musical horizons, and to give a taste of different artists and musical styles to explore. While some of the artists featured here may not be "new," they promise to freshen your catalog of music.
Ty Marshal is the Executive Director at the Center for the Arts in Homer, N.Y — one of the Central New York region's preeminent presenter of the arts and a proponent of community enrichment through world-class entertainment and arts education.
[fbcomments url="" width="100%" count="on"]