Food
Emma Frisch's cookbook redefines the camping food experience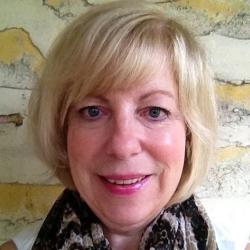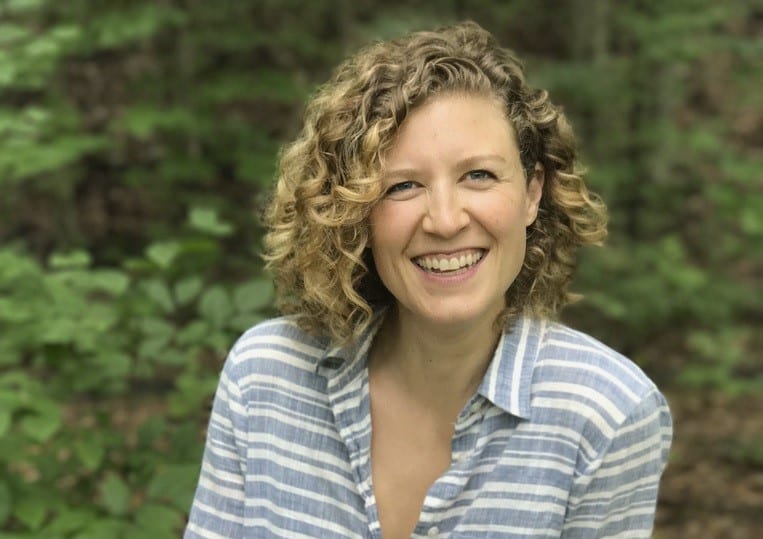 Emma Frisch is accustomed to balancing multiple projects. When she competed on the Food Network Star reality TV series' season 10 in 2014, she headed back to Ithaca to open Firelight Camps, one of the country's premier glamping (short for glamorous camping) destinations. Following the arrival of her daughter Ayla, now 2, Frisch gave birth to her "book baby," Feast by Firelight: Simple Recipes for Camping, Cabins and the Great Outdoors, published in April by Ten Speed Press.
While promoting the book, Frisch has been busy getting Firelight Camps open for its fifth season. She co-founded Firelight with her husband, Robert Frisch, better known as Bobby. She's the culinary director and he serves as chief executive officer. They are preparing to welcome a second child in September and taking steps to open a second Firelight Camps location in the Catskill Mountains region.
"I've been a little tired but overall feel good," Frisch says on a chilly but sunny morning in May, while greeting guests having breakfast in Firelight's hospitality tent. She's dressed in leggings, fringed moccasins and a long, plaid shirt that nearly conceals her baby bump.
"I've been able to stay away a little during setup and let people help," she says. "We have a great team in place."
Writing a cookbook was both a dream come true and a logical step for Frisch, 34. She is at home in both indoor and outdoor kitchens and has developed more than 500 original recipes and cooking videos for her food blog and creative outlet, emmafrisch.com.
Feast by Firelight is a compact book, slim enough to slide in your duffle bag, but filled with recipes and gorgeous photographs that capture Frisch's spirit, love of nature and appreciation for uncomplicated food, sourced as locally as possible. It contains information on essentials for an outdoor kitchen, how to efficiently pack your pantry, cooler and gear, and how to "bring the heat," be it by campfire, camp stoves or grills.
There are chapters on things to make in advance (condiments, dips and spreads, cookies); breakfast fare; sandwiches and salads; side dishes; main courses and desserts. For those embarking on extended outdoor adventures, there are multi-day menu planners to use as starting points. Recipes include the signature coconut quinoa granola clusters Frisch created for Firelight Camps; tiramisu French toast with strawberries; her mother's "famous" chocolate chip banana bread; and pan-seared rainbow trout with whole radishes and grilled stone fruit with bread crumble.
The book's message is clear: It's possible to eat well, with minimal fuss, in the great outdoors. "I have a hard time swallowing the fact that processed food, prepackaged shortcuts and expensive, dehydrated meal packets have come to define camping food," Frisch writes in the introduction. "Not only is this at odds with my upbringing but with the very notion of getting back to nature — the source of who we are and what we eat."
Frisch grew up in Wilton, Conn., one of eight children, including an identical twin sister. She recalls summers spent at an outdoor recreation camp, family vacations that revolved around outdoor adventures and an Italian mother who grew her own food and encouraged her kids to dig in the dirt. Meals were simple, fresh and seasonal — and greatly influenced
Frisch's style of cooking and recipe repertoire. Frisch is not a trained chef. She attended the University of Maryland, where she also trained as a backcountry guide. She then transferred to the University of Pennsylvania, where she earned a bachelor's degree in food studies, continued her guide training and met her future husband.
Following graduation, she worked in the United States and Central America, helping to give rural communities the tools to build healthy farm and food systems. Bobby Frisch served as a Peace Corps volunteer for several years in Nicaragua. They traveled, hiked, climbed mountains and ventured into the hospitality business, operating a boutique hotel and restaurant catering to adventure tourists in Matagalpa, in the northern Nicaragua highlands.
"We had no clue what we were doing with anything," Frisch recalls.
Armed with a desire to return to the states and gain formal training in business and marketing, the Frisches moved to Ithaca, where Bobby enrolled in the MBA program at Cornell University's S.C. Johnson College of Business. They thought they would open a boutique hotel, Frisch says, but instead landed on the idea of creating a tent hotel in the Finger Lakes.
They opened Firelight Camps with six tents in 2014. It's on the sprawling grounds of La Tourelle hotel and spa, about 10 minutes from downtown Ithaca and steps away from Buttermilk Falls State Park. It has grown to 19 roomy safari-style tents, built on sturdy, elevated platforms and outfitted with comfortable beds and chairs, writing desks and area rugs.
Those who think the words "luxury" and "camping" don't belong together are in for a surprise. There's a bathhouse with toilets, sinks and showers; a hospitality tent with a full-service bar, where guests can order drinks and purchase homemade s'mores kits; and a large fire pit with lounge seating and a pretty much constant campfire perfuming the air. Guests enjoy a locally sourced breakfast with eggs, fruit, yogurt and homemade baked goods and coffee from Nicaragua that's roasted in Ithaca.
Their first season, Emma Frisch says, some guests were drawn to Firelight to see what the former Food Network Star was up to. Most guests are millennials, parents with young children and Baby Boomers who want to get out of town, breathe fresh air and look up at the stars — without pitching tents, sleeping on the ground and purchasing expensive gear they might only use on occasion.
"It's all about the experience," Frisch says. "We're offering an experience. It's a hassle-free way to get the benefits of nature and sleeping outside. We really got into this to get people outdoors and around the fire."
Whether they are at home or on outdoor adventures, Frisch hopes her book inspires people to experiment with fire-licked food. She and her husband hosted dinner for visiting family members at Firelight recently that included sausages from Ithaca farm-to-table butcher shop The Piggery; vegetables, including local asparagus, cooked over the fire; plus cheeses, crackers and French lentil salad and potato salad, made in advance and brought from home. The only tools needed, she says, were a spatula, tongs, cutting board, knife and baking sheet.
"The thing that people are most afraid of when outside is of not being in control," Frisch says. "The truth is it's actually much simpler to cook outside. It just requires more attention. You have to be there and watch."
Margaret McCormick is a freelance writer and editor in Syracuse. She blogs about food at eatfirst.typepad.com. Follow her on Twitter, connect on Facebook or email her at [email protected].
Lemon and Parsley Potato Salad
From Feast by Firelight: Simple Recipes for Camping, Cabins and the Great Outdoors by Emma Frisch.
Prep time: 20 minutes
Cook time: 20 minutes
Looking for a brighter, lower-calorie potato salad? Try this variation of a classic American picnic salad. Don't bypass the capers, which add a bright burst; if you're using capers packed in salt, rinse them first. It's important to assemble this dish when the potatoes are warm and can absorb the dressing, but the final dish improves after marinating while chilled. If desired, prepare the night before and serve cold for lunch the next day.
For the honey mustard dressing:
1⁄4 cup Dijon mustard
1⁄4 cup olive oil
3 tablespoons freshly squeezed
lemon juice
2 tablespoons honey (preferably local)
1⁄4 teaspoon kosher salt
8 grinds of the pepper mill
In a lidded jar, combine the mustard, olive oil, lemon juice, honey, salt, and pepper. Seal tightly and shake vigorously to combine. For a creamier dressing, whiz in a blender. Store in an airtight container, chilled, for up to 2 weeks. Combine the parsley, onion, celery (if using), raisins, and capers in an airtight container or ziplock bag and then chill for up to 3 days.
For the potato salad:
2 cups finely chopped fresh parsley
1 cup diced red onion
1 cup diced celery (optional)
1 cup raisins
3 tablespoons capers
8 to 10 medium red potatoes
Quarter the potatoes. In a large pot, combine the potatoes with enough cold water to cover and bring to a boil. Lower the heat to a gentle simmer and cook until the potatoes are fork-tender, about 15 minutes. Drain the potatoes and return to the pot. Pour the dressing over the warm potatoes, add the parsley mixture and toss together until everything is evenly coated. Serve warm directly from the pot. Store leftovers in an airtight container, chilled, for up to 5 days. Makes 6 to 8 servings.
Recipe reprinted with permission from Feast by Firelight, text and illustrations copyright ©2018 by Emma  Frisch. Published by Ten Speed Press, an imprint of Penguin Random House LLC. Photographs copyright © 2018 by Christina Holmes.
[fbcomments url="" width="100%" count="on"]