Lifestyle
The Forts of July: 3 historical landmarks keep CNY's past in the present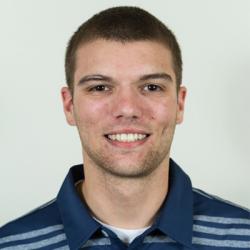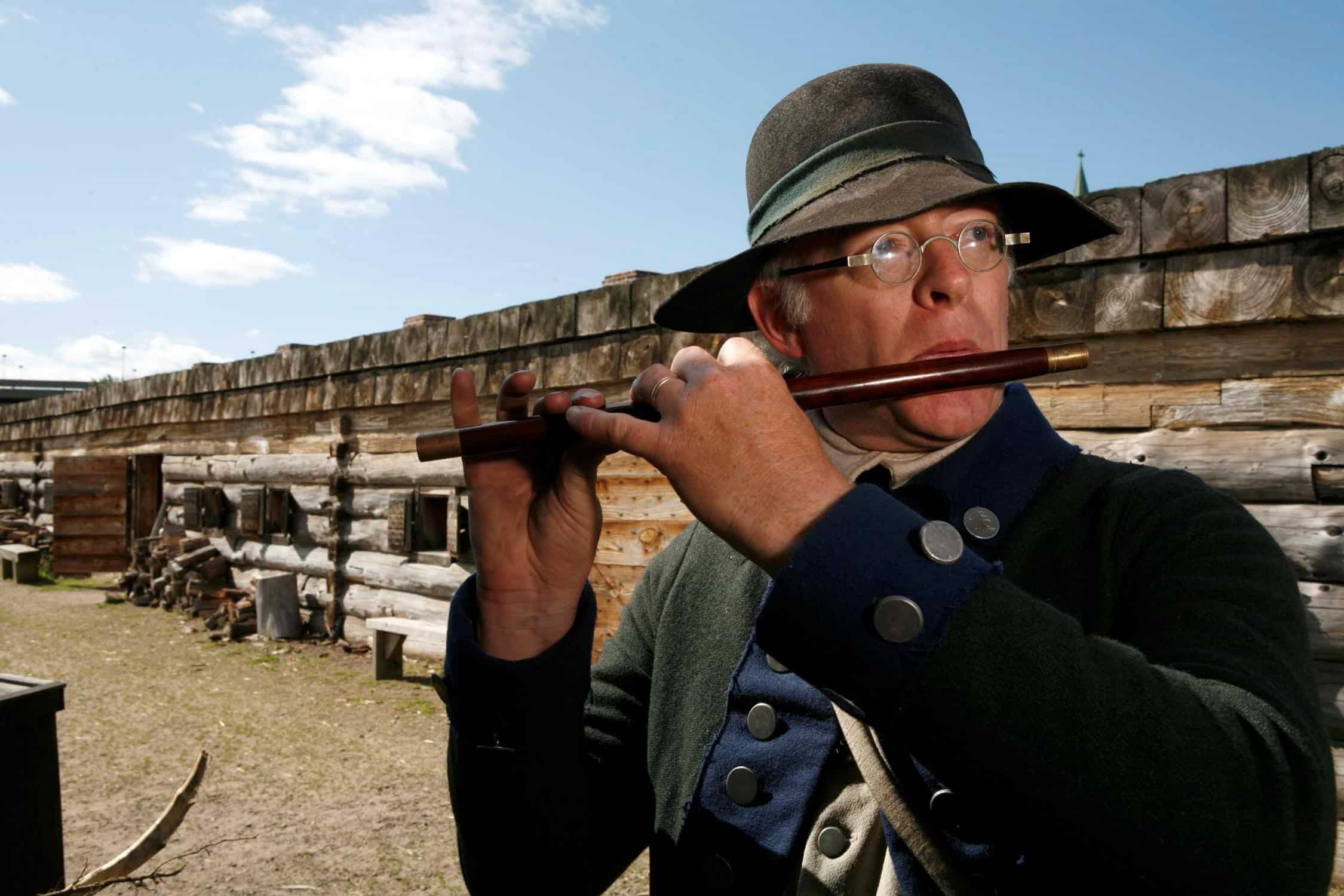 And June and August, too, for a trio of historical landmarks perfect for summer destinations.
The summer months are upon us, which means expanded schedules of events and activities for Central New York's historical forts and mission sites. Perhaps you've driven right past one of these landmarks on your way to work, not realizing the stories that exist behind the walls. Now is the time to indulge your curiosity, as these venues are replete with historical artifacts and recreations, enough to pique the interests of a group of friends or the entire family.
SKÄ•NOÑH GREAT LAW OF PEACE CENTER
Located on 6680 Onondaga Lake Parkway near the village of Liverpool, the Skä•noñh Great Law of Peace Center has been commonly referred to as the French Fort, mostly because of its outward appearance. The religious mission once called Sainte Marie de Gannentaha was originally founded in the 17th century by a French expedition group sent down from Canada that included soldiers, workmen and Jesuit priests. It lasted just two years, however, as relations with the local Haudenosaunee proved to be problematic.
After nearly three centuries of inactivity on the grounds, it was then reproduced in 1933 and subsequently became a living history spot created by the Onondaga County Parks and Recreation department. Following a 1990 renovation, when it was renamed Sainte Marie Among the Iroquois, the mission fell on hard times due to budget cuts, but was saved from closure by volunteers of the Friends of Historic Onondaga Lake.
In 2013, the Onondaga Historical Association took over the operation of the facility, along with representatives from local universities and other entities known as the Academic Collaborative. It was then repurposed into a Haudenosaunee cultural center called the Skä•noñh Great Law of Peace Center, which opened in 2015. The Saint Marie among the Iroquois mission site museum also remains open on the same campus.
This summer features the temporary exhibit You Are Not Forgotten, which examines the plight of women's issues in the past and present. The attraction compares Euro-American and Haudenosaunee women prior to the women's rights movement on social, economic, spiritual and political levels, as well as focusing on the high number of indigenous Canadian women who are murdered or go missing each year. The latter element is an extension of Canadian artist Jaime Black's REDress Project, in which red dresses are on display, which are used to represent those women who are no longer with us.
A two-day conference titled "Taking on the Doctrine of Discovery, What Are Our Next Steps?" takes place Aug. 18 and 19. The itinerary will include a lesson and discussion on what the doctrine is and how it is a human rights violation, as well as ways to address the situation and get the doctrine revoked. The doctrine played a large role in the attempted Spanish conquest of the New World in the 15th century. Haudenosaunee foods will be served during a banquet on Saturday, Aug. 18, and the documentary Spirit Game: Pride of a Nation will be screened. Admission for the conference is $100.
"It's a very good spot physically to do (the conference), as Onondaga Lake has been contentious for a long time in this regard," said Jon Zella, development officer and digital content manager at the Onondaga Historical Association. "All the history surrounding the French Jesuits who came here in the Nation, their interactions, and the history of that has been contentious."
Visitors entering the center can watch six videos featuring current members of the Haudenosaunee who cover topics such as a Thanksgiving address, the creation of the Haudenosaunee, the Great Law of Peace, contact with the Europeans, and continuance and contribution. Each portion of the exhibit is complete with artwork created specifically for the museum, as well as text panels and touchpads for further details.
Tours may be set up in advance on the center's website. While many historic sites have hired tour guides, the Skä•noñh Great Law of Peace Center has two members of the Onondaga Nation on staff, who Zella says offers patrons something other tour guides can't.
"This is not a history museum, this is a story about a people who still exist," Zella said. "These are not just things that happened a long time ago. This is a way of life for people who live not very far away and who we probably know. It'll be a new perspective on local history. Important things happened in and around Onondaga Lake that echo throughout our own history that we didn't know the origins of."
FORT ONTARIO STATE HISTORIC SITE
Just a short drive down the road from SUNY Oswego is a popular spot for college students to visit: Fort Ontario, 1 E. Fourth St., Oswego.
The fort dates back to the 18th century during the French and Indian War and has factored into every one of the nation's wars since then. It was originally built by the British in 1755, only to be destroyed a year later by the French, according to historicfortontario.com. This would become a theme for the fort, as it has been built four times and destroyed three times.
Fort Ontario wore many hats during its years in use after being broken and battered during the Revolutionary War and the War of 1812. After being rebuilt by the United States from 1839 to 1844, it served as a recruiting center during the Civil War and was one of the biggest U.S. Army general hospitals during World War I, according to site manager Paul Lear.
Perhaps Fort Ontario's biggest claim to fame took place during World War II from 1944 to 1946, as it served as the country's lone emergency center for 982 European refugees of the Holocaust. It is because of this distinction that Congressman John Katko and Sens. Chuck Schumer and Kirsten Gillibrand are in the process of getting Fort Ontario categorized as a national park.
Summer events include the annual Independence Day Parade, which congregates at Oswego High School and marches across town, concluding at the Fort. Lear noted that since it's a Revolutionary War site, it's only appropriate that the festivities end where the history once occurred. This year's theme is "hometown pride," so expect to see floats and displays capturing that essence, in addition to a marching band. Lear hopes that members of the National Guard will also march in the parade.
Last Post Lantern Tours will also take place Wednesdays at 9 p.m. beginning July 4 until Aug. 29. It's a haunted walking tour of the grounds, but with a historic twist. Patrons will carry candle-lit lanterns, traveling along the ramparts and going underground into the casemates as well as the various buildings, while learning about the people who lived and died there. Tickets are $15 for ages 8 and up.
There will also be an orchestral concert featuring members of Symphoria on July 22 at 7:30 p.m. The ensemble plans to perform Bernstein's "Overture to Candide," selections from Tchaikovsky's Sleeping Beauty, and movie themes from E.T.: The Extraterrestrial and The Greatest Showman.
The event is free, with hot dogs sold by the Fort Ontario staff. "We set up the concert right outside of the fort on the bluff overlooking the harbor right into the gorgeous Lake Ontario sunsets," Lear said.
There will also be a Revolutionary War re-enactment from Friday, Aug. 24 to Sunday, Aug. 26. The free event will boast games, musketry, cooking, colonial crafts, antique muskets and artillery, camp life, and demonstrations. Mohawk Valley group Liaisons Plaisantes will keep the event lively as they play period music. Think of it as a Renaissance festival on a smaller scale, "only with real history," Lear quipped.
Apart from the special events, self-guided tours with the price of standard admission are a great way to learn about the fort at your own pace. Included on the grounds are two officer's quarters, one of which is completely furnished; the powder magazine, where gunpowder was stored; enlisted men's barracks, complete with a kitchen, a workshop, a mess hall and an entire second floor of sleeping accommodations; and a storehouse, which also holds a jail.
Inside each building are iPads with information on each artifact found on the trail of exhibits. Simply punch in the number given for a particular artifact, and up pops information on it as well as photos from different angles.
"We want people to learn about Fort Ontario's importance and significance in American history, its unique role in international history as the only refugee shelter for victims of the Holocaust," Lear said. "And we want people to remember it as a place of service and sacrifice."
FORT STANWIX NATIONAL MONUMENT
Roughly 60 miles to the east of Fort Ontario lies Fort Stanwix, 100 N. James St., Rome. Construction began in 1758 during the French and Indian War. The fort was used to protect a widely used water portage for military and trade purposes at the time called the Oneida Carry, which connects the Mohawk River and Wood Creek, according to Fort Stanwix's National Park Service website.
It also played a role in the Revolutionary War, earning the moniker "the fort that never surrendered" after preventing a calculated siege by a group of British loyalists in August 1777. Despite being ultimately burned and flooded by the British in 1781, several treaties were signed there, including the 1784 treaty of Fort Stanwix, and four treaties between New York state and the Oneida, Onondaga and Cayuga nations between 1788 and 1790. These land transactions would prove to have implications as to why New York state has so many treaty disputes with natives today.
After a period of remembrance in what were referred to as "Fort Stanwix Days," starting in 1877 to celebrate the 100th anniversary of the siege of the Fort, it was recognized as a national monument on Aug. 21, 1935, and would go on to be rebuilt entirely from 1976 to 1978, where it stands today.
As with Fort Ontario, America's birthday will not go unnoticed at Fort Stanwix. The Independence Day celebration at the facility will include readings of the Declaration of Independence at 11 a.m. and 1 p.m. Other attractions for the free, all-day event include an 18th-century baseball game, a military music retreat, and a "walk through time" to learn about the Oneida Carry's significance in the 18th century.
To get a sense of the area surrounding Fort Stanwix, take a bicycle tour on Saturday, June 16, 10 a.m., and see how some current sites match up to the Revolutionary War. Another bike ride will be held on Saturday, July 15, 1 p.m. Representatives of the Rome Historical Society will lead the way to answer any and all queries along the ride.
Escape Room: Operation Sabotage Stanwix, another Fort Stanwix favorite, will make its return on Saturday, July 7, and Saturday, Sept. 29: "Essentially, you get to be a spy in the fort," said Kelly Roman, Fort Stanwix park ranger and park information officer. "Someone actually said we tricked them into learning history one day. You have to have no background knowledge of the Revolution. Anything you need you learn along the way." While the popular event is free, Roman said it fills up fast, and reservations are advised.
Roman said that Fort Stanwix's programming, hosted by park rangers, deals with the history of the area, the soldiers, the fort's collections, artifacts, historic weapon demonstrations, and much more. A detailed list can be found on Fort Stanwix's website.
"We're not just a historic park, we're a city park," Roman said. "We're a national park right in your backyard, and there are lots of cool things you can do as someone who's interested in history, or someone with a family, or someone who might not know the history but would like to learn a little bit more. We have all sorts of different levels of programming, so there's something for everyone here."
JUST THE FACTS
Fort Stanwix National Monument
100 N. James St., Rome. (315) 338-7730; nps.gov/fost/index.htm.
The fort is open daily, 9:15 a.m. to 4:45 p.m. The Visitor Center Is open daily, 9 a.m. to 5 p.m. The Overview program starts at 10 a.m.
and 2 p.m.
Free admission.
Fort Ontario State Historic Site
1 E. Fourth St., Oswego. (315) 343-4711; historlcfortontarlo.com.
Hours from May 16 to July 1: Wednesdays through Saturdays, 10 a.m. to 4:30 p.m.; Sundays, noon to 4:30 p.m. Hours from July 2 to Sept. 3: Mondays through Saturdays, 10 a.m. to 4:30 p.m.; Sundays, noon to 4:30 p.m.
Adults are $4; seniors (ages 62 and over) and students are $3; and free for children ages 12 and under.
Skä•noih Great Law of Peace Center
6680 Onondaga Lake Parkway, Liverpool. (315) 453-6767; skanonhcenter.org.
Hours are Wednesdays through Fridays, 10 a.m. to 4 p.m.; Saturdays and Sundays, 1 1 a.m. to 4 p.m.
Adults are $5; seniors (age 62 and up), college students and children (ages 10 to 17) are $4; and children ages 9 and under are free. Tour prices are $7 for adults; seniors, college students, children (ages 9 to 17) and military are $6; and ages 8 and under are $5.
[fbcomments url="" width="100%" count="on"]