News
Dead heat reflects divided district in Tenney-Brindisi showdown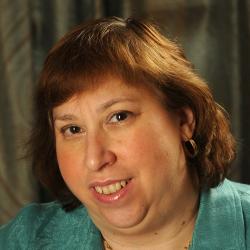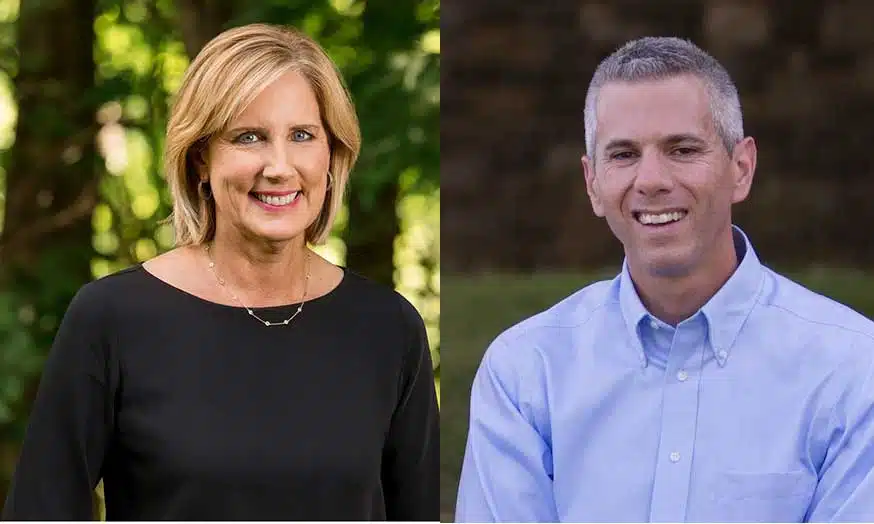 Rep. Claudia Tenney won her first congressional term in 2016 just 5 percent ahead of her Democratic opponent Kim Myers. Amid a closely watched contest punctuated with bitter personal and partisan jabs, a recent poll put the 22nd Congressional District's Republican incumbent 1 percent behind Democrat Anthony Brindisi. Nine percent of voters are undecided, according to a Spectrum News/Syracuse.com/Siena College poll released Oct. 24.
"This is a district that is as closely divided as it can be about whether or not to re-elect its freshman Republican representative," Steve Greenberg, a spokesman for the Siena College Research Institute, said in a press release. The survey was conducted Oct. 15 to 18 by telephone calls in English to 501 likely 22nd District voters. This poll has a margin of error of plus or minus 4.7 percentage points.
The October results (46 percent to 45 percent) echo those of an Aug. 29 poll, with Brindisi leading 46-44.
"While the campaign, the ads and the attacks have been heated over the last eight weeks, the reaction by voters has been muted, as voters appear to be locked in with little change in their views since August," Greenberg said in the release. "The race was virtually dead even in August and it's virtually dead even today. Brindisi has become a little better known and still has a positive favorability rating. Tenney's favorability is exactly the same as it was in August."
As of last week, Politico and the Cook Political Report called the race a tossup.
The district covers all of Madison, Oneida, Cortland and Chenango counties and part of Oswego, Broome, Herkimer and Tioga counties. Within its borders lie Colgate University (Tenney's alma mater), SUNY Cortland and Remington Arms.
Tenney, 57, of New Hartford, represented the 101st Assembly District from 2011 to 2017. She lost a congressional bid to incumbent Richard L. Hanna in  the 2014 primary by 6 points. She is a single parent whose son is a second lieutenant in the U.S. Marine Corps.
Brindisi, 39, of Utica, has represented New York's 119th Assembly District since a September 2011 special election. He previously served on the Utica School Board and practiced as an attorney. He and his wife, Erica, have two children.
The state Board of Elections listed about 127,700 active registered Democrats and about 158,600 active registered Republicans. Another 23,000 people are registered as Independent, and more than 80,000 voters are not affiliated with a party.
Donald Trump's unanticipated 2016 win over Hillary Clinton warns against forecasting election results. And election trends highlight the district's unpredictability. Within reliably blue New York state, Trump beat Clinton by nearly 16 percentage points in the district. But in 2008 and 2012, the district — by a hair — voted for Barack Obama.
President Trump, first kids Eric Trump and Ivanka and outgoing Speaker of the House Paul Ryan have visited the district stumping for Tenney. In August, Ivanka Trump joined Tenney at Suit-Kote, a Cortland asphalt company, where the two touted the benefits of Trump's tax cuts.
"(Tenney) is incredible: She voted for tax cuts," Eric Trump said, according to the Utica Observer-Dispatch account of an Oct. 23 visit to Tenney's New Hartford campaign headquarters. "Look at our country, we're winning at absolutely everything we do," Eric Trump said. The 100 or so Tenney supporters at the event ate it up, according to the Observer-Dispatch account.
A few days earlier, Hanna, a moderate Republican who represented the 22nd District from 2011 to 2017, endorsed Brindisi. (He endorsed Clinton in 2016.) The New York Times also endorsed Brindisi, calling him "hard-working, refreshingly earnest and moderate." Former President Obama did not endorse in the 22nd District.
Brindisi supports abortion rights and said Tenney's May 2017 vote to repeal the Affordable Care Act (ACA) influenced his decision to run for Congress. The American Health Care Act would have eliminated the ACA's individual mandate and removed federal protections for pre-existing conditions.
Brindisi earned an A from the National Rifle Association (NRA) after he voted against Gov. Andrew Cuomo's 2013 gun control legislation. He supports expanded background checks and other gun safety legislation, and the NRA recently lowered his grade to an F. Tenney retains an A from the NRA.
The Times said Tenney "has wrapped herself around Trump-style politics." Following the Parkland, Florida, school shooting Feb. 14, for example, Tenney said in a Feb. 21 interview on Albany's Talk 1300 Radio that "so many of these people that commit the mass murders end up being Democrats." Her March 21 claim on Utica's Talk of the Town program on WUTQ-FM 100.7 that the "Deep State" was to blame for Secretary of Housing and Urban Development's Ben Carson's $31,000 furniture drew Jimmy Kimmel's mocking.
Earlier last month, Tenney's campaign issued a memo widely interpreted as alluding to organized crime and criticizing Brindisi's Italian heritage. The memo said Brindisi has "used political connections to get away with violence, intimidation, and thuggish behavior for years." Tenney said she did not send the memo, which was obtained by The New York Post.
The candidates continued sparring in an Oct. 25 Spectrum News debate filled with interruptions and nasty asides on issues including health care, tariffs, FEMA and immigration. Tenney blasted the ACA, saying. "It's not working. It's a tragedy. It's a disaster" that's hurting small business owners. She said she supports coverage for pre-existing conditions "in a way that doesn't soak the taxpayers."
She criticized Brindisi for supporting single-payer health care. He said single payer is "right for New York right now," but not on a national level. He said he supports fixing the ACA, which "is not working because of the constant two-year attack by people like Tenney."
Tenney called Brindisi "a chameleon, somebody that has a far-left voting record" and will side with Rep. Nancy Pelosi. "The people I care about are the people in this district; those are my bosses," Brindisi countered. "That's who I'm going to listen to after I'm elected."
"In the final days we will continue to make sure voters understand the clear choice in this race," said Tenney campaign manager Raychel Renna. "A vote for Claudia Tenney is a vote for President Trump's agenda that is cutting taxes for working families, helping family farms and supporting our veterans. A vote for Anthony Brindisi is a vote for Nancy Pelosi's gun-grabbing agenda and socialist health care plan that would end Medicare as we know it."
"This district has a history of electing members of Congress from both parties who can be independent and focus on the needs of upstate New York," Brindisi said. "I'm going to continue meeting with voters to make this case. While the other side is relying on super PACs, our campaign has one of the best grassroots volunteer teams in the country who will knock on over 100,000 doors across the district to talk to voters and turn out as many people as possible."
Renée K. Gadoua is a freelance writer and editor. Follow her on Twitter @ReneeKGadoua.
[fbcomments url="" width="100%" count="on"]