None of That: Nada de Eso, Juan Cruz's one-man show at La Casita Cultural Center, poses a fundamental question: Why would a talented artist take scissors and deliberately slice up a bunch of his paintings? For Cruz, that act isn't mutilation but an initial stage in a new creative process.
The exhibition features four large pieces, 15 smaller works, and four sculptures, all of which have their genesis in the artist's own artworks. In creating one of the larger works, he cut out segments from four paintings, set them on a long table, and began improvising. He reassembled the pieces, viewing them close-up and from the vantage point of a ladder. He considered various combinations, striving for harmony and balance. Typically he looked at a final version multiple times.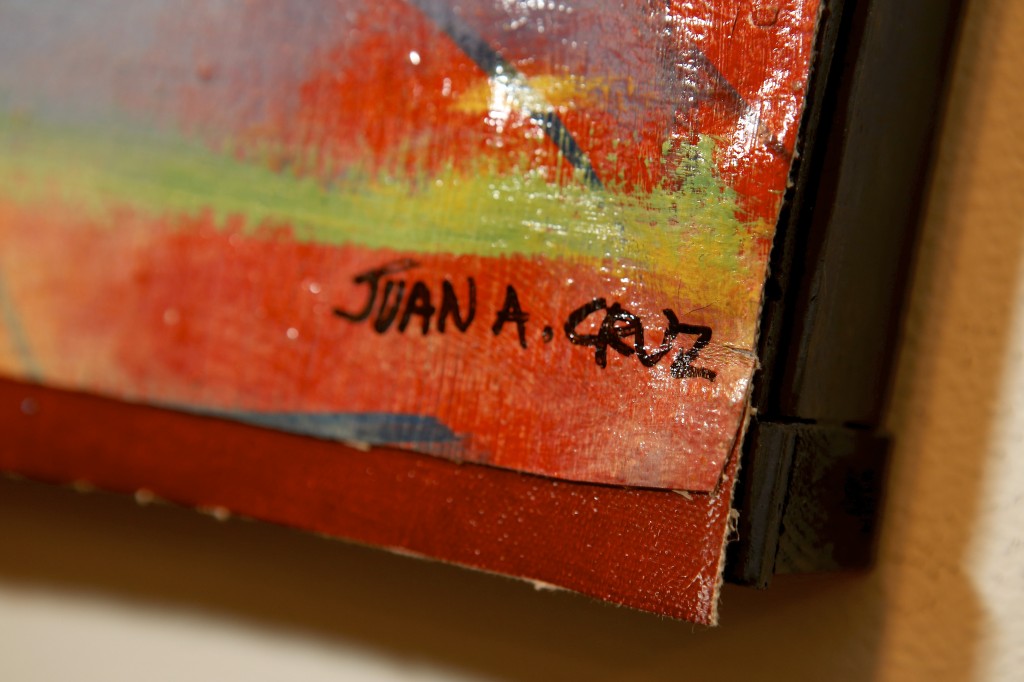 In discussing the new pieces, Cruz makes it clear that the process of cutting and combining didn't begin with him. Other artists have used this technique. He also emphasized his enjoyment of the process, stating that it's allowed him freedom to experiment, to dig deeper and get below a surface.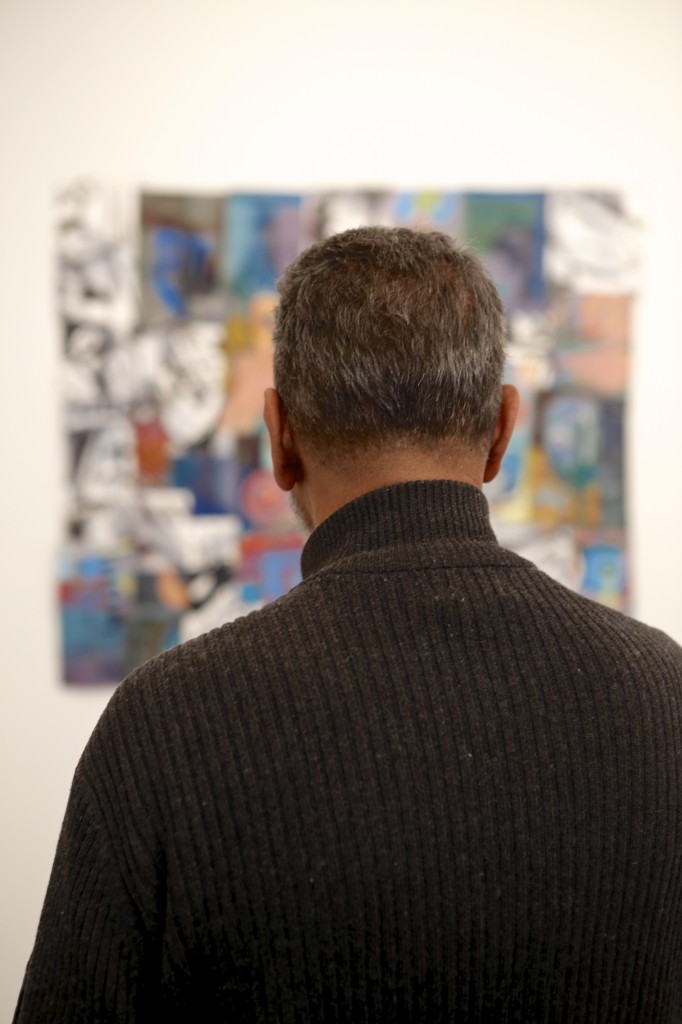 The works he created come in various forms, with one showcasing strong red and orange colors, and another more subdued due to a wave of blue. In addition, the pieces incorporate elements ranging from lines and stripes to small eyes, from a mask to patches of purple and green, from tiny pods to a wriggling shape suggesting a snake. And he's included his artist taglines from earlier paintings.
The larger pieces, in particular, are dense, filled with various forms. Yet there's an illusion of movement, a sense in which certain segments seem to flow through an artwork. That creates a visual rhythm.
The sculptures come from a similar process as Cruz chopped up some of his wood sculptures, put the pieces in a box, and began reassembling them. A couple of the new sculptures evoke buildings, but Cruz says it wasn't his intention to reference architecture. He doesn't begin with an artistic blueprint; he follows his own creative process.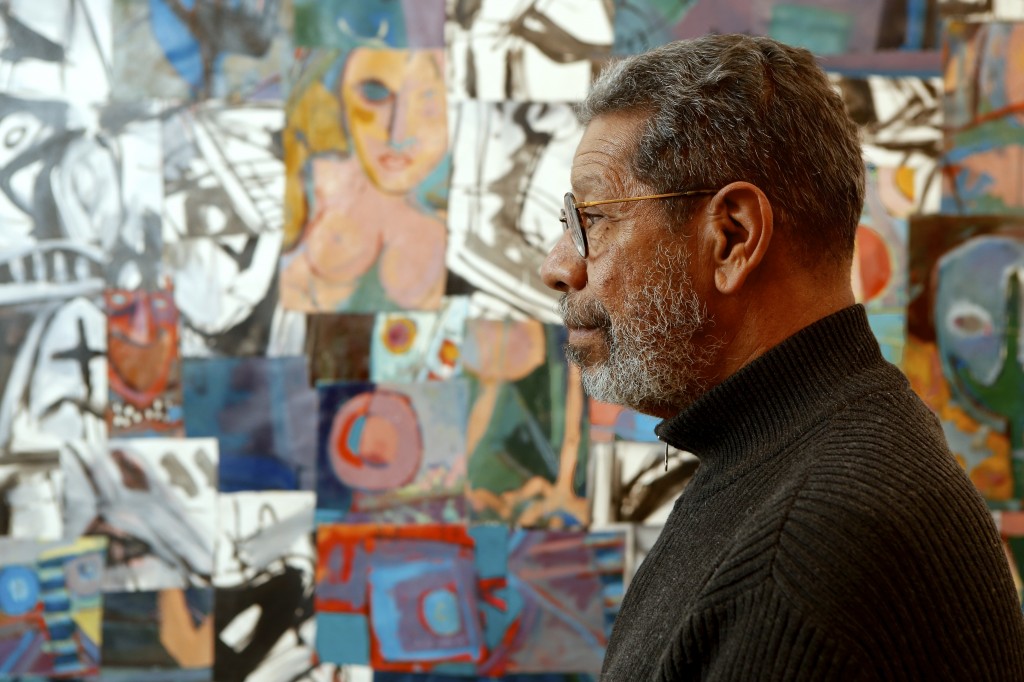 None of That: Nada de Eso is both noteworthy in itself and ample evidence that after five decades of being an artist, Cruz continues to look for new avenues. Along the way, he's painted murals, done collages on paper, created the "Stations of the Cross" series dealing with religion, and completed multiple projects.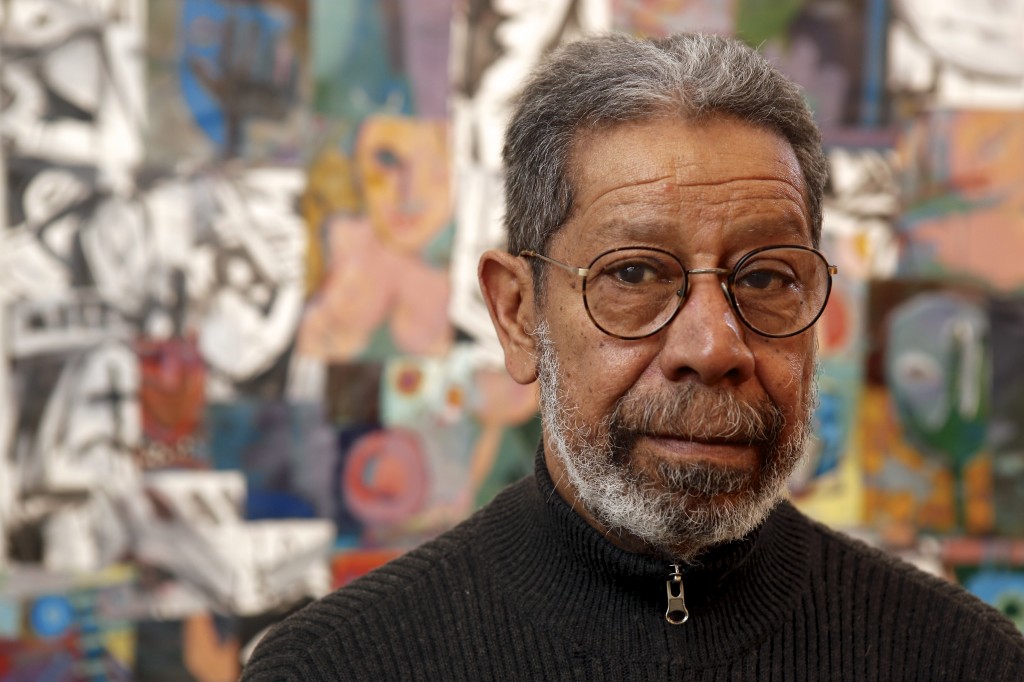 Locally, he's had solo exhibits at the Everson Museum of Art, Gallery 4040, Onondaga Community College, and a variety of other venues. Having the current show at La Casita continues his relationship with the center, which offers educational, cultural and artistic programs. When the facility first opened its doors, he organized an exhibition of work by local Latino artists which hung on its walls. Beyond that, he's taught art classes for children who come to La Casita after school and worked with youth on murals.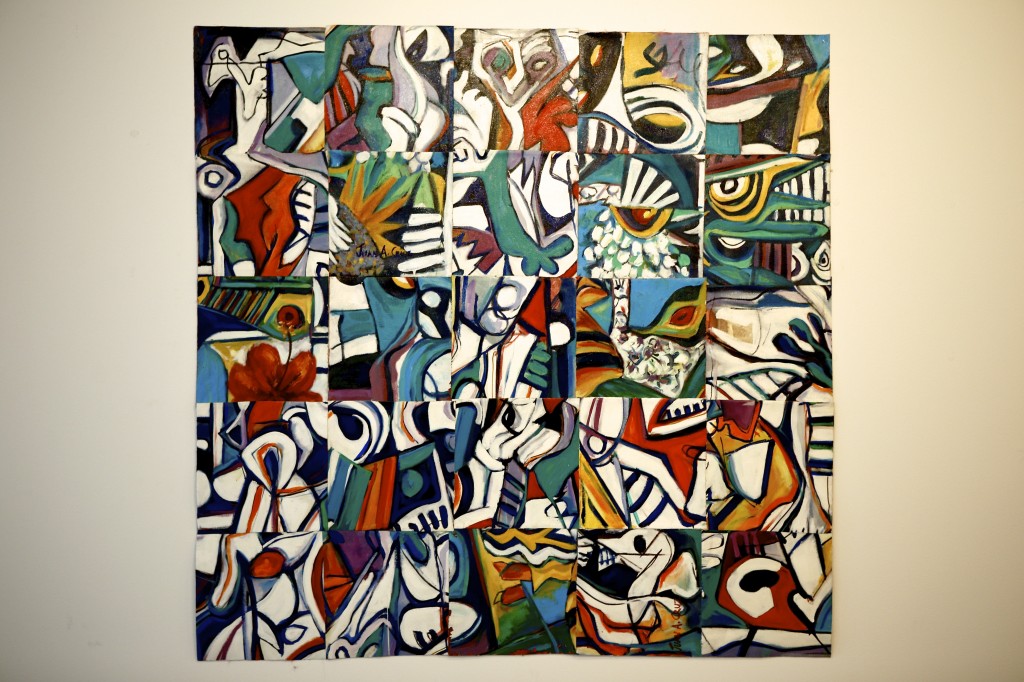 None of That: Nada de Eso is on display through May 8 at the La Casita Cultural Center, 109 Otisco St. The exhibit can be viewed Mondays through Fridays, noon to 6 p.m., or by appointment. For more information, call 443-2151.
comments