When comedian Jessimae Peluso is home for the holidays, she likes spending time with her family. It's guaranteed to get her at least a couple minutes of material.
And she needs it. Her family and hometown of Syracuse play a significant role in her comedy.
"It's everything. Essentially, if I was raised someplace else, I might be like a dairy farmer or something. Who knows?" she said.
Peluso, a comedian who is also a regular on MTV's show "Girl Code," is returning to Syracuse this week to perform on Wednesday, Friday and Saturday at Funny Bone Comedy Club at Destiny USA, an old hangout of Peluso's.
"I used to steal shit from the mall all the time when I was a kid. I didn't do drugs, but I'd steal makeup from the stores and dumb shit like stuffed animals. I'd go into like Spencer's and steal lava lamps," she said. "I don't know what was wrong with me. I was too scared to do drugs, but I was like, 'I'll steal clothes.'"
Though she'll be visiting her old stomping grounds – Peluso said she wants to try the go-karts and the ropes course – she won't steal anything this time.
"I'm past that," she said. "I might smoke a joint and walk around the mall for an hour though, I'm not going to lie."
Coming home to Syracuse is something Peluso loves to do. It's where she grew up and got her start in comedy, given that it began as soon as she learned how to talk. And that's not even considering the city's claims to fame.
"I mean, salt potatoes, Heid's, the mall," Peluso said. It's tough to compete with that.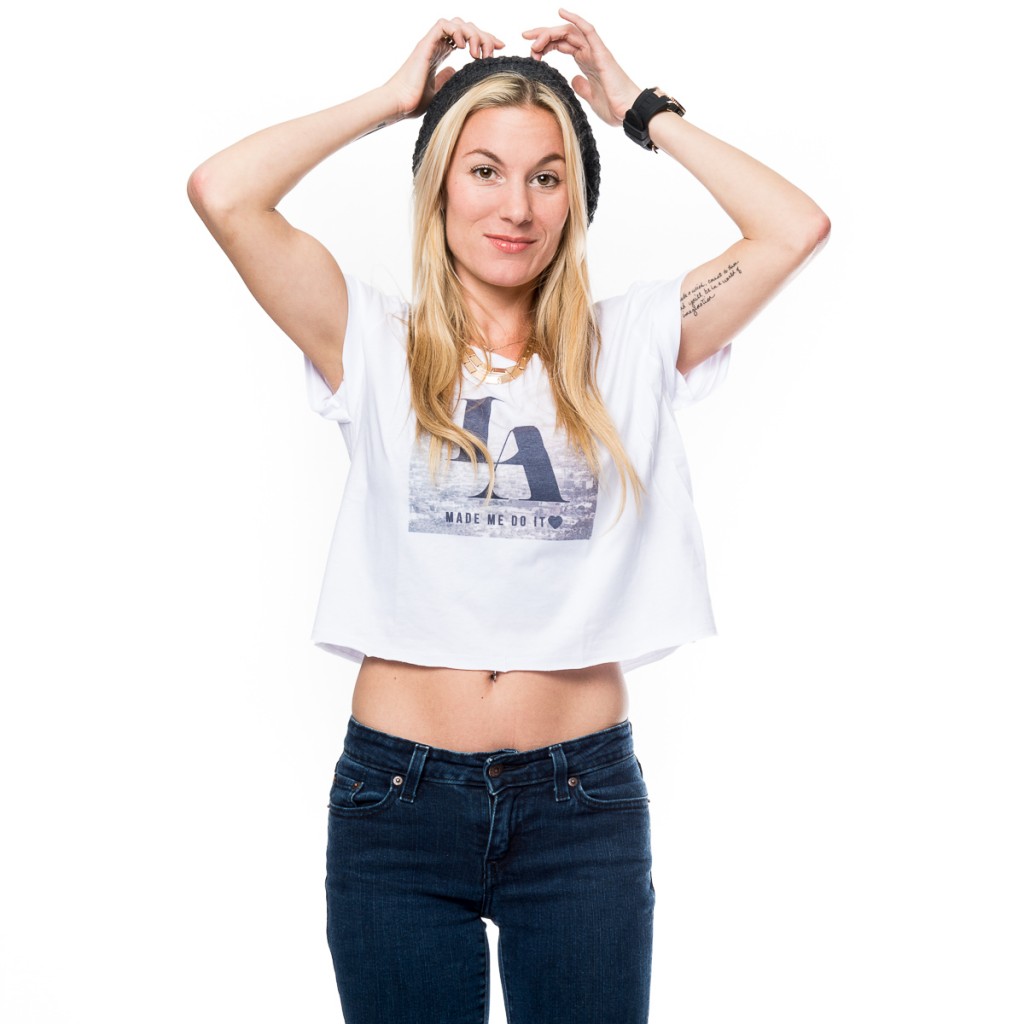 Performing in Syracuse is special for Peluso. Taking the stage in front of other Syracuse natives with shared experiences is like performing in front of friends and family. Though there will be quite a few of those attending, as well.
"My mom literally, she just must sit at home and go through the rolodex of everybody I've ever met in my life and invite them to the show. I remember one time I came home and did a show and she was like, 'Your dentist from when you were 7 was in the front row. And the guy who delivered you.' Everybody who's seen every one of my holes comes out to the shows," Peluso said.
When Peluso does shows locally, she's able to incorporate things that wouldn't translate to her other gigs around the country. She likes being able to talk about ice skating in Clinton Square, Lights on the Lake and Destiny USA. And, of course, getting to make fun of her parents to their faces.
"It's a mixture of beaming pride and sheer terror when my parents watch me," Peluso said. "They're like 'Oh, my god, she made it.' And then they're like, 'What is she going to say?'"
Though her family is often the butt of her jokes, Peluso said they don't mind. She's always been this way, so they've come to expect it.
And Peluso said she believes the best comedy comes from divulging details of your personal life. For her, that means making jokes about her dad's farts. She equates his Sicilian digestive system to the New York City sewage system.
Those perhaps too-personal details are the kinds of thing people who come out to see the show can expect from Peluso. They'll learn about her as a person as she shares details of her life. She describes herself as a "very honest comic," and also a "fun time."
"It feels nice to come home and perform for people I feel like I know so well, even if I haven't met them before. And to also stuff my face at Dinosaur Bar-B-Que," she said.
She's hoping to make her way over there for some fried green tomatoes.
And she'd also like to run into Alec Baldwin.
"Even though he's like 67 and bloated, but that's my style, that's what I go for," Peluso said. "If somebody says to me, 'What's your type?' I would say 67 and bloated and also a multi-millionaire. You win some, you lose some."
Though Peluso is excited to perform in Syracuse, she has one request: She asks that you don't "yell shit out" while she's on stage.
She welcomes fans to come and talk to her after the show, but, please, keep your mouth shut during the show.
"I promise you'll laugh, and if you don't, then you're just an asshole that is dead inside and hates puppies," she said.
Just the Facts
Jessimae Peluso
Funny Bone Comedy Club, Destiny USA
Wednesday Nov. 26, Friday Nov. 28, Saturday Nov. 29
TICKETS/INFO – CLICK HERE

[fbcomments url="" width="100%" count="on"]