Inclusive Or releases their first album, Cocktails in Purgatory, on local label bettyElm Records. The Syracuse based band's line-up is made up of Trevor Grant (guitar, piano, and vocals), Tim Clark (keyboard), Mike Russo (bass guitar and vocals), Dave DelFavero (guitar), and Danny Capucilli (drums). Together the members of Inclusive Or have created a musical soundscape on their album that illustrates the psychological and philosophical plight in the everyday post-modern life. Inclusive Or's album release gives an unnerving sense of ennui while simultaneously being so self-aware of angst that they can admit their misanthropic tendencies with a wry smile of acceptance and disbelief.
The birth of this album started as a collection of three songs that were created when Syracuse filmmaker Julian Fedele approached singer and lyricist Trevor Grant in 2012 about collaborating efforts to create a music video project. The music then took a life of its own and grew to a full length album. Grant talked about the process of creating these songs as an organic one:
"Song writing is a weird thing. Each song sort of has its own way of coming about. Some will start with a rhythm and then a melody and then lyrics will just fall into place and it all comes together in a couple of hours. Other songs you start and they don't just feel right. You have to be put aside. You go back to them 6 months later and suddenly everything falls into place. You can't force it and I can only write about what I know."
Grant's words in songs such as; Come Home, Or Don't, Scherzo, My Three Queens, and Cured!, take us on a journey landmarked by the intersecting streams of consciousness made of dissolving relationships, numbed sensibilities turned to cynical despair, family tragedies and frustrations at one's own ability to see personal faults, but, being paralyzed to change a past that has already gone by. Grant, a born and raised Syracuse native, feels these thought patterns regularly cycled in the social psychology of the area, but also connect with a larger demographic.
In contrast to these melancholic themes of the songs lyrics, the music drives with catchy melodies, fuzzy guitar riffs and upbeat percussion, entwined with ambient sound of the breathing city. Like a Dionysian ritual, it produces a sensation of enthusiastic revelry that purges us from our own spiraling trap of over analysis.
Cocktails in Purgatory grounds itself with addictively appealing garage band rock roots but, elevates listeners with an intellectual dialectic of the eternal questions of, "what does it all mean?"  Grant hopes for this album is, "people will give it a listen and find something to connect with." It is in that connection, that the audiences will be able to find a catalyst that only music can provide, giving a catharsis to let go and feel that they are part of some deeper connection and understanding, even if it only happens for the length of a song.
Inclusive Or's Cocktails in Purgatory comes out the week of September 9. Coming up next for Inclusive Or is a listening party at J.Ryans on Saturday, September 13 at 9:00pm and a CD release party at Bull & Bear in Hanover Square on Saturday, September 27 at 10:00pm.
For more information about the band or bettyElm Records, visit their website.
***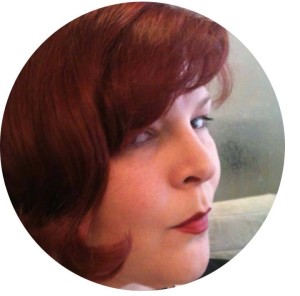 Micha L. Crook covers local music, events and culture throughout the CNY region. She is also the good twin and arch-nemisis of Mitzi Schadenfreude. Find her on twitter @MissMichaC

[fbcomments url="" width="100%" count="on"]