Mayor Stephanie Miner joined the CNY Pride Committee in kicking off LGBT pride week in Syracuse with the raising of a rainbow flag over City Hall. Common Council President Van Robinson, Majority Leader Helen Hudson and Councilors Jean Kessner and Kathleen Joy, as well as City Clerk John Copanas and City Auditor Marty Masterpole joined in the festivities celebrated under clear skies.
Representatives from the offices of state Sen. David Valesky and Congressional Rep. Dan Maffei were also in attendance.
CNY Pride Committee Members were present as Chris Shepherd MC'd the event. Pastor Craig Herrick of the First English Lutheran Church in Syracuse will serve as this year's pride parade Grand Marshal.
WATCH: CNY Pride Committee raises rainbow flag over City Hall

Mayor Stephanie Miner issued a challenge to Valesky's statehouse colleagues. "One of the battles that we still have to win is to make sure that New York State passes the GENDA (Gender Expression Non-Discrimination Act) legislation." she said. "I sent a letter to NYS Senate Majority coalition leader Dean Skelos urging him to bring [GENDA]  for a full vote, today. Clearly from your applause you understand and know that GENDA is an important bill that will protect the rights of transgendered New Yorkers and it deserves to be passed in Albany this legislative season."
Earl Colvin, a longtime equal rights activist who ran for Congress on the first openly gay rights platform in 1976 was honored to raise the rainbow flag. "I've raised it once before, but this time it felt better." he stated. "For years and centuries the gay community has been under the covers, hidden. We're now out in the open, and the latest thing is we're allowed to marry."
The next step, according to Miner and other attendees, is the struggle for equality for transgendered individuals. The law, if passed, would "outlaw discrimination in New York state based on gender identity or expression. GENDA also would expand the state's hate crimes law to explicitly include crimes against transgender people." according to Empire State Pride Agenda's website.
CNY Pride President Bruce Carter reflected on years past: "In 1987, when I was in charge of the pride festival, we actually had the city of Syracuse in court, suing them to allow us to march in a parade without paying a million dollar liability insurance that none of the other civic groups in town were required to pay. We lost the case, we marched anyway. Then you flash forward and you have all these events happening at city hall with the recognition for all kinds of people – it's quite a heartwarming thing to see. It's a mark of our progress."
Below is the schedule for CNY Pride Week 2014: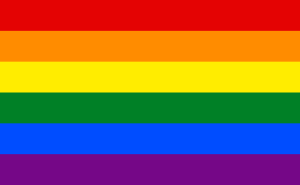 MONDAY JUNE 16 at Noon
Pride Flag is raised over City Hall.
TUESDAY JUNE 17 at 7PM
Pride Interfaith Service
UNITY church, 300 West Seneca Turnpike, Syracuse.
Clergy from Jewish, Christian, Buddhist, Unitarian and other faith traditions will lead service.
WEDNESDAY JUNE 18 at 7pm
 I Am Divine, a documentary by Jeffrey Schwarz (local premier)
ArtRage Gallery, 505 Hawley Street
THURSDAY AND FRIDAY June 18 & 19
The CNY Pride Committee suggests checking out Frita Lay at TREXX on Thursday. A stand up comedy night at Rain Lounge on Friday with Darienne Lake, Pandora Boxx and Bianca Del Rio and dining at Laci's, Wolf's Den, or Sparkytown.
SATURDAY JUNE 21 at 11am
Pride Parade
Heading west on West Genesee Street and then down Van Rensselaer Street to the Inner Harbor.
Pride Festival
Following the parade, the festival will be hosted by Darienne Lake known best from RuPaul's Drag Race television show and Syracuse's own Miss Courtney Wells. Includes exhibits, food, entertainment and more.
Inner Harbor, Syracuse
For more information about CNY Pride events and activities, CLICK HERE to visit the Facebook page.
Read 'A Short History of the Rainbow Flag HERE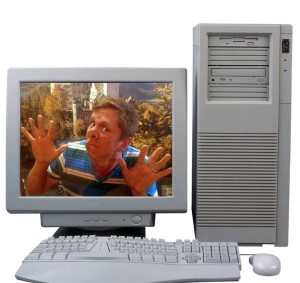 Ty Marshal is the Manager of Digital Media at the Syracuse New Times. He is an avid sea-glass picker, enjoys making videos, exploring art, history and nature, and looks forward to the coming singularity. 
Find him on twitter @TyMarshal. Email him at [email protected]
[fbcomments url="" width="100%" count="on"]