Bernie Williams is still a team player post-baseball career. The lifelong New York Yankee center fielder was welcomed with open arms as he played the National Anthem at the Syracuse Chiefs game before hitting The Landmark Theatre's stage this past Sunday, Father's Day, June 15.
Years ago, when I first heard that he was a musician, a classically-trained guitarist, the notion was thought of as cool. Pretty nifty that this Golden Glove winner is still good with his hands, and he can play some mean riffs.
But, of course, this is not how the majority of us would recognize him.
***
My father is a New Yorker, not a Central New Yorker, by birth. He spent a year in this area for a year, which was long enough for his graduating from Fayetteville-Manlius, and so he didn't have too much of a tie to the area before moving back. This is where the rest is history. His father worked for IBM, and they moved around quite a bit before his parents settled in Wyckoff, New Jersey. Yeah, all you Jersey haters right now are rolling your eyes, but Bergen County is quite convenient and a short-ish drive when you're headed into New York City.
The NYC through a kid is pretty amazing whether you live in the heart of it or you are visiting. If you're from out of town, it's often in your best interest to keep a cool head and blend in. Telltale signs including T-shirts, the "wearing the shirt of the band you're seeing" red flag, The I-Heart-NY shirts and tie-dye wilderness-themed shirts are dead giveaway. My brother's boisterous-ness about the tall buildings didn't help either. My mother's telling us to keep an eye out for movie stars, my father's rolling his eyes were stopped upon her running into a friend from childhood, someone she had not seen in years.
And then, of course, there is Yankee Stadium. Only going to the old stadium twice, is quite upsetting since the baseball team has been in my blood since birth. It was amazing being able to step into the 1923 stadium where so many have played. Listing the names would be quite tedious, however, being able to see Bernie Williams, Paul O'Neill, Wade Boggs, and Don Mattingly (my personal all-time favorite) among others was simply more than any fan could ask for. The two old stadium games included a win against Detroit and a loss against Kansas City. We eased our disappointment with eating ice cream out of those plastic helmets.
Baseball in the early '90s had a sentimentality about it. The clips of "classic" games are still not to be missed or discarded. This goes for all baseball and regardless of the teams playing. Even sitting in my grandmother's den, specifically in New Jersey, watching the game with my family and any relatives who so happened to be around was a bonding experience. The den itself seemed to take on a safe zone, a box for memories, and often times this included playing games and watching classic movies (Predator, Predator 2, Men at Work, and The Adventures of Buckaroo Banzai Across the 8th Dimension).  These memories are for another time, however.
The family and I also saw a Barnum's Circus at Madison Square Garden, at least it is to my knowledge that it was Barnum's. One of the clear aspects of the show, aside the motorcycles riding dangerously close in the metal orb, was the cotton candy guy. The cotton candy guy was probably on the the most intriguing people at the show, before the event even started.  He walked to us, getting up in our faces and quite uncomfortably close as he said, "Cotton Caaaaaaandy. Cotton Caaaaaaandy. Mmmmmmmm …" He was a wide-and-bug-eyed individual, and he had a distinctive and abrasive looking mustache.
The only reason I bring this up — not just because of the Big Apple association — is that a sign on a Jefferson Street storefront window (we're talking about Syracuse now) says the same … damn … phrase.
Bernie Williams is still a very soft spoken and humble individual. He was in town to play music and was invited to attend a minor league baseball game. At the Landmark show, he approached the mic with some hesitation, and he had to utter a few words to clear out the cobwebs that often clutter the vocal chords.
The show kicked off with a Signature Music band performance, featuring Syracuse area legends (in alphabetical order): Dick Ford, Todd Hobin, and Edgar Pagan. Mr. Ford runs the Signature Music program, offering opportunities that include lessons, a two-week camp, and performance opportunities for students around Central New York.  The students played incredibly well, leading up to a culminating cover of Santana's "Oye Como Va" with Williams appearing on stage.
Just minutes after the student performance, Williams took the stage to strum and pick at the strings for his songs from 2003's The Journey Within and 2009's Moving Forward. It was hard to pick out a favorite, but "Songo" still swirls around in my mind. The Latin-inspired jazz resonated through the historic venue incredibly well. The nine-piece band not only serenaded with sentimental moments of smooth and whimsical melody, their mathematical timing and jutting improvisations were tight and proved their credibility.
As the band swung past the halfway mark, Bernie introduced his saxophonist, Richie Cannata, who is notably recognized for his performances with Billy Joel, kicked off a three-song stretch of covers, beginning with Joel's "New York State of Mind" before moving into John Lennon's "Imagine" and Steve Millers "Fly Like an Eagle." The songs were tweaked appropriately for the band's sound and efficiently performed. Williams graciously allowed his amazing band members to solos intermittently throughout the show.  

After the show, William's humbleness returned. He appreciated the all of the baseball cheers throughout the show — Ber-nie Will-iams! (clap, clap, clap-clap-clap). He chuckled. He smiled the entire night. As he played his solos, he displayed the twitches of a guitarist, an artist, feeling every note that his guitar emitted.
The show was ended with a one-song encore: a beautiful, sentimental rendition of "Take Me Out to the Ballgame."
Three standing ovations: one for Cannata's performance and two at the end.
Put Bernie Williams on the bill for next year's Jazz Fest, because he is worthy of it a show that is not to be missed.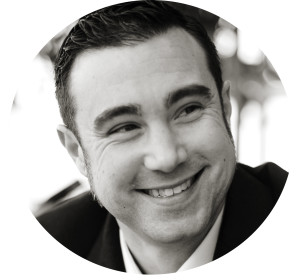 Christopher Malone plays with more thoughts and words at his blog, The Infinite Abyss(es), and at Kinani Blue. He can also be found creating worlds and playing with invisible objects with the Syracuse Improv Collective.  Feel free to tweet at @Chris___Malone, or email him at [email protected].
[fbcomments url="" width="100%" count="on"]