Business
Central New York venues create flourishing spaces for local artisans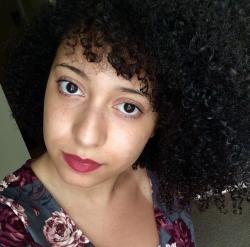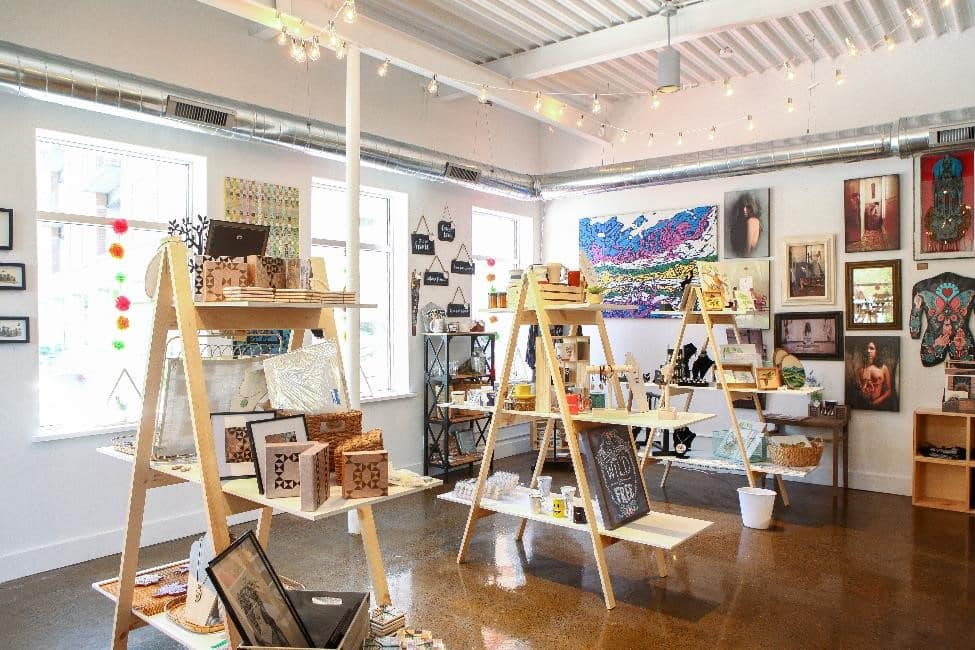 The phrase "buy local" is not new. A movement to purchase goods and services produced and made in your neighborhood, instead of giving money to big businesses or chain-store companies, has been going strong nationwide since the early 2000s, according to The Economist.
In Central New York, more centralized venues for buying local have begun to spring up. 20|East in Cazenovia, The Shoppes at Johnny Appleseed in Erieville and Wildflowers Armory in downtown Syracuse resemble mini-craft fair markets, with walls and shelves stacked with your favorite regional fare. But unlike a craft fair, they're permanent installations, providing makers with a vendor space to always sell from while making it easier for buyers to seek out their products.
20|East
85 Albany St., Cazenovia. (315) 655-3985.
McKenzie Hughes Houseman and sister-in-law Jennifer Hughes have been immersed in the local goods scene for years. Houseman's brother Tim founded Cazenovia Cut Blocks, and with help from the family turned it into a well-known attraction at the Cazenovia Farmers' Market and craft fairs.
Over the years, Houseman began noticing a trend: People were always looking for more.
"They'd get a cutting board, then they'd want to add a pottery bowl," she said. "There are so many talented people in this area that it was just a no-brainer."
Houseman said 20|East was created to be a one-stop shop for local goods, including locally made breads from regional bakeries and fresh produce and veggies from area farms. About 90 percent of the goods at 20|East are locally sourced, Houseman said.
The business moved to its location along Albany Street in downtown Cazenovia about a year ago. The shop has been home to hundreds of vendors, who have either approached Houseman about a consignment partnership or have been sought out to fill a product niche. But Houseman said it's about more than retail: It's about making a connection.
"I could walk around the room and tell you 400 stories about the woman who makes the baskets, the potter, the artist," Houseman said. "I feel like I'm a collector of stories, and it's my job to share those stories."
The Shoppes at Johnny Appleseed.
3402 Old State Road, Erieville. (315) 235-9451.
Driving east out of Cazenovia, the landscape will quickly morph into the rolling hills and countryside of Madison County. The Shoppes at Johnny Appleseed is in a sprawling 20,000-square-foot building full of jewelry, china, home goods, bags and more, all created in the United States and most made locally.
The original Johnny Appleseed Farm was an apple orchard in the early 1960s owned by Florence and Owen Gilmore, who then added a high-end furniture store in 1969. The store closed in 2014, but Erica and Patrick Gilmore — one of the Gilmore's sons — decided to reopen the space last June, albeit with a twist.
"Years ago we had a saying: 'Johnny Appleseed is worth the trip from anywhere.' That was our slogan," Florence said.
The shop started with only four vendors, but with online advertisements and word of mouth, it quickly grew to 40. The artisans rent space by the square foot, and after setting up their goods and displays, they let Erica and her mother-in-law Florence manage the sales.
Stacey Nagle has been making and selling her goods for 35 years and used to run Adirondack Expressions. She now has a permanent space at The Shoppes.
"This is like a community in itself of crafters, artists, antique people," Nagle said. "And it's nice because you can come in and set up your stuff, but you don't have to be here. If I had to be here all the time, I would have no time to create or do the things I want to do."
Nagle said it's not uncommon to see people browsing around with a coffee from the on-site café in their hands, and occasionally artisans will be there to answer questions or chat about their work. Florence said people always come back for a second look, and they always end up finding a new piece they didn't see before.
Wildflowers Armory.
225 W. Jefferson St. (315) 546-4919.
The newest of the trio, Wildflowers Armory, opened in early May. Entrepreneur Michael John Heagerty said they've already sold more than $10,000 worth of products at the downtown shop.
Heagerty, 34, grew up around Boston but has strong ties to Syracuse. His aunt and uncle, Cynthia and David Hoynes, own Kitty Hoynes Irish Pub. His grandmother was Mary Lou Katko, one of the original "Irish Potato Ladies" and part of the founding members of the Syracuse St. Patrick's Parade.
He brings the sense of camaraderie and congeniality he learned from his family to his business, being actively involved in the city for years. He worked as a production designer at the Syracuse New Times, logged stints at the Redhouse Arts Center and Syracuse Opera, founded NOexcuses (now Salt City Tours) and brought the pedal-powered pub crawler Big Yellow Fellow to Syracuse.
One venture in particular inspired Wildflowers: Infinite Pop. The business broke ground in November 2016 as a short-term pop-up shop for local artisans and creators. Heagerty said he wants Wildflowers to have that same feel.
"I refuse to watch or let artists fail in this shabby-chic city we call the Mighty Salt," Heagerty said. "We are the epicenter of talent in upstate New York, and that's not up for debate. There's something to be said about how our artisans are the ones going to Rochester and Buffalo and Utica and Ithaca, and they're the ones who are reaching out and bringing it back here."
In what was once a train station building, Wildflowers uses the revamped space to showcase more than 30 vendors at a time, cycling among artisans every three months. A seven-member board goes through applications and decides who and when they will end up in the store. There's also an on-site gallery and an outdoor space where events will take place when good weather beckons.
Buy local is a good mantra, but Heagerty said there needs to be a next step: "Buy local, live local, play local, or, take that vacation and bring that local with you. Wear that Salt City shirt and have someone ask you about it, and have pride in your area and bring that pride back."
[fbcomments url="" width="100%" count="on"]