A recent report obtained by The New York Times shows that the average temperature of the Earth is rising at a rapid pace. The statistics come from scientists from 13 federal agencies, and the report was put together by a special science section of the National Climate Assessment.
The Times reported the draft of the report was signed off by the National Academy of Sciences. It must be approved by President Trump's administration for an official release. Scientists who worked on the report fear that the president will disregard it due to his history of opposition of climate change.
What is your position on climate change? Let us know by taking our poll.
This survey is now closed. Thank you for participating, and check back on Wednesday, Aug. 16, for the results and for another CNY Heartbeat poll.
Here are the results from last week's poll, which asked: Who do you believe is behind the White House leaks?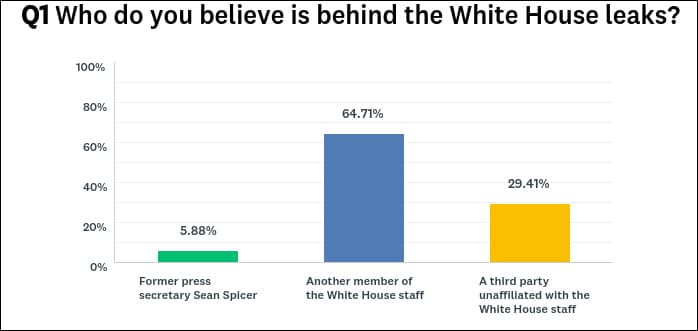 READER COMMENTS FROM LAST WEEK'S POLL:
Question: Why do you believe former White House Communications Director Anthony Scaramucci was fired by President Trump?
"Because he was getting too much attention and the Donald wants it all for himself! There is only room enough for one flaming narcissist and many doting followers to feed his ego."
"His vulgar tirade against Priebus and Bannon was too much for Trump to let slide even though I heard he thought it was funny. Also, Scaramucci was upstaging Trump, which he can't tolerate because of his narcissism!"
"He did not fit the new profile the White House was trying to create. Though with this President there is no hope of a normal White House."
"Something in his business dealings that were not addressed prior to assignment. His behavior was an excuse."
[fbcomments url="" width="100%" count="on"]