It's been an interesting past couple of weeks in Washington. Anthony Scaramucci took the job as White House director of communications on July 21. Press secretary Sean Spicer resigned on the same day in protest to Scaramucci's hiring.
Scaramucci was effectively fired by President Donald Trump just 10 days later on July 31 at the suggestion of newly-appointed White House chief of staff John F. Kelly.
In a damaging article published by The New Yorker, Scaramucci went on a profanity-laced rant about Kelly's predecessor, Reince Priebus, and accused him of leaking White House information to the press. Priebus resigned shortly after this on July 28.
Who do you believe is behind the leaks? Let us know in this week's poll.
This survey is now closed. Thank you for participating, and check back on Wednesday, Aug. 9, for the results and for another CNY Heartbeat poll.
Here are the results from last week's poll, which asked: How do you feel about the amount of attention being placed on the alleged Russian collusion in the U.S. election?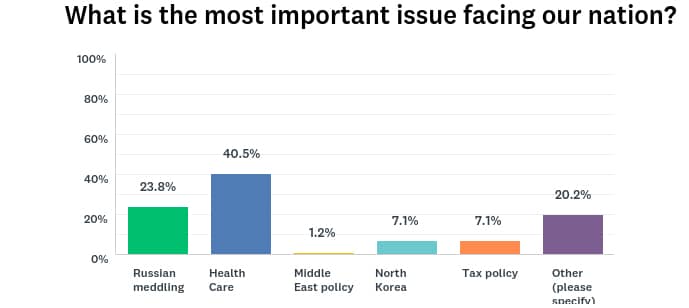 [fbcomments url="" width="100%" count="on"]