Business
Waxing Rhapsodic: Brighten the holidays with Forge Co. soy candles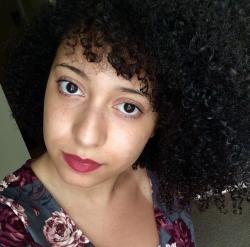 Candles are a common motif around the holidays and are a regular staple as a Christmas table centerpiece or on a decorated mantle. But few may realize the potential dangers hidden behind the strong scents of peppermint and winter woods.
But with Forge Co., a newly budding Syracuse business, you can give a gift you can feel good about this season: all-natural soy wax candles.
"I think now people are more conscious of what they're putting into their body and what they're putting into their homes," said owner Mariel Mirra.
A study by South Carolina State University compared the quality of the gases released by the common paraffin wax, petroleum-based candles and soybean, vegetable-based candles. While the paraffin candles released several toxins that could be harmful to humans, the soy candles did not, the research found.
"For a person who lights a candle every day for years or just uses them frequently, inhalation of these dangerous pollutants drifting in the air could contribute to the development of health risks like cancer, common allergies and even asthma," said Ruhullah Massoudi, a chemistry professor in the university's Department of Biological and Physical Sciences and a researcher in the experiment.
Forge Co. was founded in 2016, but began ramping up sales last year after a yearlong trial period, said Mirra. One notable first project was creating a line of letterpressed bags for Salt City Coffee beans and coffee when they opened on West Onondaga Street in 2017. She also created an exclusive signature candle for Canandaigua's Bristol Harbor Lodge & Golf Club, and has made personalized, handcrafted candles for weddings and wedding favors.
On top of being non-toxic, vegan and made with a blend of phthalate-free fragrance and essential oils, the creamy candles are also handcrafted in small batches to ensure quality. Everything from the temperature of the room to the exact drops of essential oils is assessed and measured.
How small is a "small batch"? To get the ratios perfect for each candle, Mirra melts the soy wax one pouring pitcher at a time. Each pitcher yields about
four to five candles. And because they "burn clean," a standard, 9-ounce soy candle will burn for about 60 hours, with proper care.
For people wanting to test a scent before buying, Forge also makes a 12-count bag of assorted tealights, which can burn for about five hours each.
"All through my working experience, I've always wanted to create something with my own hands," Mirra said. "It's very therapeutic to me to be able to work with my hands vs. being on the computer all day."
Mirra, who is originally from Central New York, received a graphic design degree with a minor in marketing from Rochester Institute of Technology and works as the design manager for the Division of Marketing and Communications at Syracuse University. But before that, she learned a trade that would later help set Forge apart: the art of letterpress.
"As a designer, I felt it would be amazing if I learned how to print on my own, so I could take a design from the computer and actually be able to make something from that," she said.
Letterpress printing was invented in the 1440s, but has been considered a creative form of art since its renaissance around the 1970s. In 2013, Mirra transported a nearly 1,200-pound Chandler & Price letterpress from Pennsylvania to her home in Strathmore, where she operates the business.
It took several years before she was confident enough to call herself a true letterpress printer. Through doing small projects for friends and family — and letterpressing her own wedding invitations — she gained enough word-of-mouth recognition to be approached for a position at Boxcar Press, a letterpress shop on West Fayette Street.
While at Boxcar, Mirra honed her skills while learning the scene of local niche gift shops and artisan dealers. Because the letterpress is still considered an older form of printing, it gives her pieces a certain "wow" factor not found with other makers.
"The moment you see your actual design and print what you've created — now in the physical realm vs. on the computer — there's just this moment of pure satisfaction that makes you pause and think, 'l made this. This is amazing.'"
The machine allows her to use her graphic design skills to craft each individual label and packaging piece for Forge Co. Every thank-you letter, business card, packaging box and candle topper has embossed features, taking the handcrafted element an extra mile.
While Forge currently only makes candles, Mirra said she sees the business being more of a product lifestyle brand, and would eventually like to branch out to other products, such as soaps, greeting cards and bath salts. The business website, forgecandleco.com, is still under construction, but the Etsy shop is up and running. Mirra will also have a booth at the Sky Armory Night Market on Saturday, Nov. 24.
"It's very satisfying to be able to have somebody buy one of our products and realize that they're buying from a local maker, and feel really good about what they're purchasing vs. from somebody else," Mirra said. "But usually what ends up happening is a customer ends up buying 'one for a gift and one for them!'"  
[fbcomments url="" width="100%" count="on"]