Jen and James Bort, founders of bettyElm Records, should be herald as rock n' roll missionaries.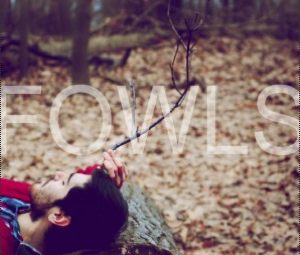 When the couple attended a live music performance in Rochester, they were shocked that the band they were viewing, Fowls, didn't have an album. Experienced musicians themselves (Hotel Reverie; Gracious Sakes Alive) they knew the importance of having an album to reach broader audiences. They realized that there was a need for Fowls and many other bands that could benefit from their personal experiences.
Like a divine message, they were struck with the inspiration of starting their own label, and in the spring of 2013, bettyElm Records was born – and with it the Bort's personal mission to bring a vast array of modern rock artist to the attention of the world.
After only two short years they have signed four acts, (I– an experimental and surreal pop exploration, Inclusive Or– Omaha-influenced indie rock, Fowls– a bouncy math pop group, and Phantom Chemistry– a high intensity psychedelic alt-rock outfit). 
bettyElm has released three albums: Fowls, Into the Wild (2013), Inclusive Or, Cocktails in Purgatory (2014), Phantom Chemistry, Whiskey Slurs (2014). They are in the pre-production phase for a fourth album to be released this year (I, currently untitled). As the label heads in to the next year, they will celebrate with a full showcase of their musical acts at Funk 'N Waffles Downtown on Friday, April 3, starting  at 9 p.m..
bettyElm plans to focus on recording an album with I and getting the other bands on tour. They also feel that they have learned some valuable lessons as they follow their path of bringing great music to everyone.
"We've learned perseverance is important," said Bort, "So is maintaining the original vision, which is to keep it close-knit. Kind of like the relationship between Cuba Gooding, Jr. and Tom Cruise in Jerry Maguire."
Listen to I's "fear rest" below:
That close knit feeling and sense of perseverance that is important to the success of the label can be seen amongst its bands.
Often when you go listen to one group play, you will see members of many of the other bands supporting each other. It is a compelling comradery amongst these artists, symbolizing that they are part of something bigger, something on the verge of, and they are all riding the sonic wave of musical evolution together.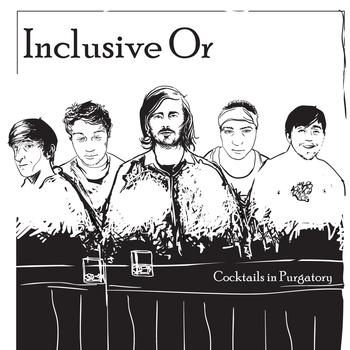 The entire roster of the label will be out Friday at the showcase. They will also be treating the audience with some special Nirvana covers throughout the night. Everyone in attendance will be entered in a raffle for bettyElm LPs and CDs. Winners will be announced towards the end of the night.
LPs and CDs are also available locally at Soundgarden and for a limited time at the Onondaga Historical Association; they're also available through the bettyElm website, at live shows, and streamed for free on-line at multiple platforms. For more information about the label and their amazing bands, see the website.
For more information about the 2nd Annual bettyElm Showcase at Funk N Waffles Downtown on Friday, April 3 or to purchase tickets go to facebook.com/events/413184588844458/

[fbcomments url="" width="100%" count="on"]