The iconic Ford Mustang turns 50 this week, and Ford's planning plenty of buck wild celebrations.
For one thing, they're planning to send pieces of a 2015 model convertible up the elevators of the Empire State Building to assemble them 1,000 feet above the street, on the 86th floor. (It's a repeat of the stunt Ford pulled when it introduced the 1965 Mustang.)
A caravan of Mustangs will stampede from California to North Carolina, and thousands of Mustangs will rev their engines at Mustang Club of America celebrations at the Charlotte Motor Speedway, in North Carolina, and the Las Vegas Motor Speedway, in Nevada. The two speedway events are expected to attract about 90,000 people and about 10,000 cars.
A brochure for the first Mustang in 1965 boasts of some pretty swanky options: air conditioning, front seat belts, pushbutton AM radio, two-speed wipers and white sidewall tires. It sold for $2,368.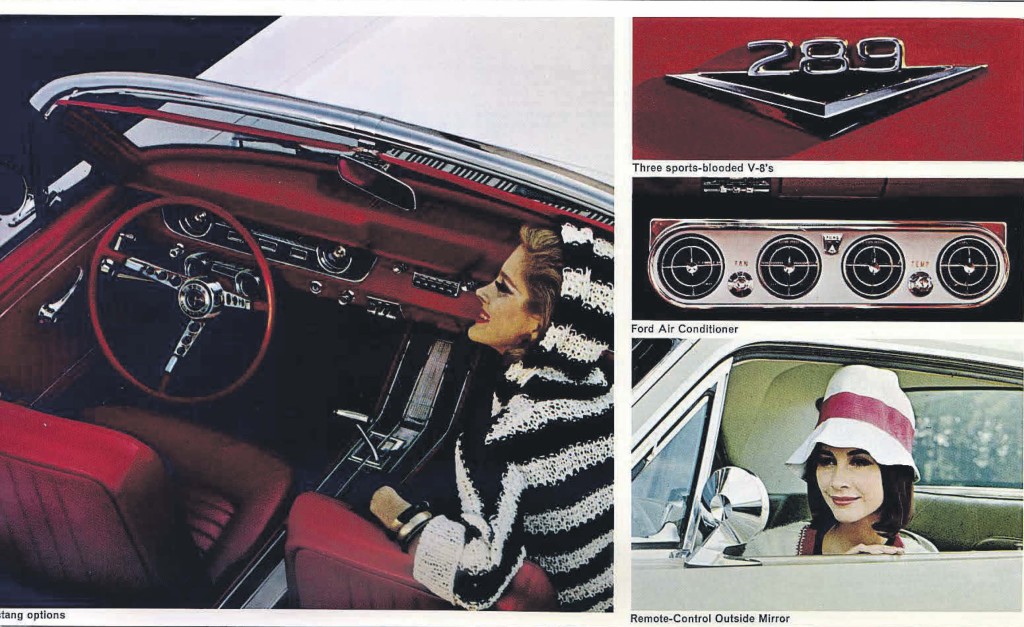 The 2015 model has narrower headlights for more of a fierce look and new hood vents to remind us of a wild horse's flared nostrils. It's also about 300 pounds lighter than the current model. It will come in a standard V6, "Coyote" V8 or Eco-Boost four-cylinder that is rumored to get 40 miles per gallon. Most importantly, an optional app that works with Ford's voice-activated Sync system allows you to order and pay for a Domino's pizza from the car.
Steve McQueen famously drove a 1968 Mustang 390 GT in the classic car chase scene in the movie "Bullitt." In 2008, Ford celebrated the 40th anniversary of the movie with a special edition Mustang Bullitt model.
Other famous Mustang drivers include former President Bill Clinton, Jim Morrison, Funkmaster Flex, Sammy Hagar and Kelly Clarkson. (Also Jay Leno, but we won't count him because he also owns every other damn hot car in the world.
FROM MOTORS TO MOTOR SKILLS
Speaking of anniversaries, the ubiquitous Little Tykes Cozy Coupe has turned 30. Like some of us who are also hovering around middle age, it has had a little work done.
The 30th anniversary edition has a new friendly face on the front and a removable floorboard. It retains the classic opening and closing gas cap and clicking ignition switch. You can buy it in the old-school red and yellow, or shake things up a bit with pink, purple and black options.
The happy blob of plastic may give us warm, fuzzy feelings, but the assembly instructions sent online reviewers into conniptions.  "Tears were shed," writes one parent.
BY THE NUMBERS
9.2 MILLION
Number of Ford Mustangs sold in the past 49 years.
5
Number of baby elephants the 2015 Ford Mustang could tow.
28
The number of clowns (assuming each clown takes up 3 cubic feet) that could fit in a 2015 Mustang.
155
Top speed of the 2015 Mustang. (It's limited by a computer in the car.)
6
Number of hours it will take to reassemble the 2015 Mustang on the 86th floor of the Empire State Building.
— Sources: AutoweekUSA; Ford
For more like Auto: 50 Year Old Pony – CLICK HERE
[fbcomments url="" width="100%" count="on"]