As I sat on the couch and watched Jimmy Fallon build up to the appearance of Jim Carrey and Jeff Daniels on "The Tonight Show" I thought:
I really like the way Jimmy Fallon has taken over "The Tonight Show." His bit on the Rangers losing the first three games of the Stanley Cup Finals was really funny. I dig the New York edge.
And then I thought:
His sidekick Steve Higgins is cracking me up back-and-forth about Americans on the World Cup team having dual citizenship and coach Jurgen Klinsmann.
Great and funny accent!
And finally I allowed myself to think:
Does the world need Jim Carrey and Jeff Daniels to get so stupid again as Lloyd Christmas and Harry Dunne? Twenty years after the Farrelly brothers made this sort of dopey dope dope, meanie mean mean in vogue? Carrey I know I can forgive, because this is very often right in his wheelhouse. But, Mr. Daniels, how can I take you seriously in HBO's "The Newsroom" for Season Three come fall knowing this is to come?
So Carrey and Daniels bounce out to greet Fallon. Carrey announces he's 50 years old and acts like Carrey. Daniels tries to be somewhat dignified, but he's out there with Jim Carrey, so he tells the story of how he auditions for the part of Harry Dunne two decades ago, slaps himself on the side of the head and looks stupid again.
They debut the trailer for "Dumb and Dumber To."
They let the cat out of the bag that it starts with Harry visiting Lloyd in the asylum, and Lloyd at last letting loose that it's been a 20-year gag that he's been pretending to be zombied. Oh-ho!
The antics in the trailer and Farrelly brothers through and through, wild, crazy, tinged with a chase for love, deep in human misbehavior, and topped with a scene in a bed with an aged woman that will make me end this sentence of description right here.
I thought: So many people are going to want to see this when it debuts on Nov. 14. Yes. Me, too.
It looks kind of spongey to me, Bob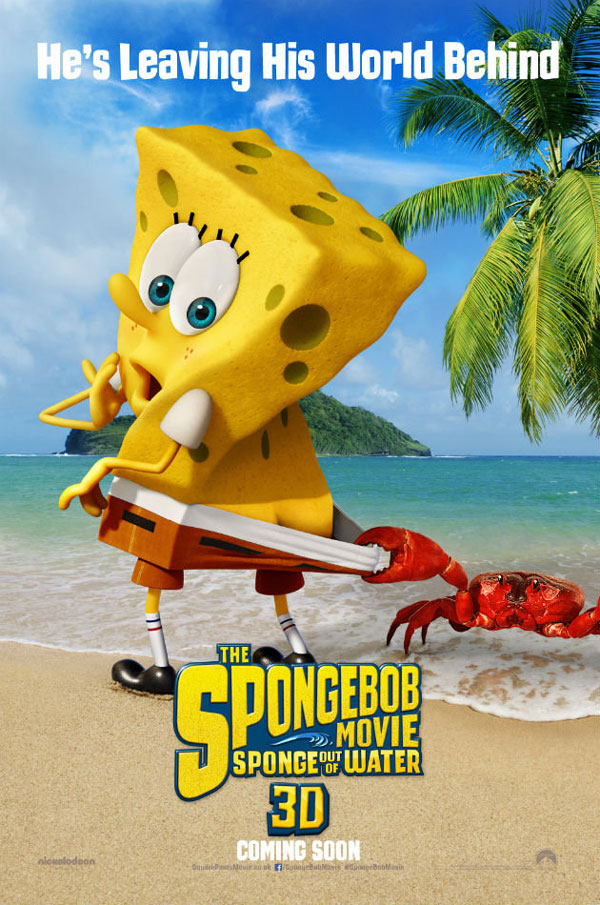 What with the voice of SpongeBob SquarePants, Tom Kenny, coming from East Syracuse and all, I kind of find myself following news of the yellow dude from under the sea.
I took notice to the declaration that a new animation will surface in 2015, "The SpongeBob Movie: Sponge Out of Water."
It's been a full decade since the debut movie from the character that got its start on Nickelodeon.
Empireonline reports that Mr. Kenny — last seen by me in Syracuse happily singing and dancing on stage in the Palace Theatre with The Flashcubes at the Syracuse Area Music Awards to honor his friends' induction into the Sammys hall of fame in March — will have great voice cast support in the movie, with Antonio Banderas and Clancy Brown.
News stories also featured the movie posters for the flick, which will boast of a plot the brings SpongeBob on land.
"He's Leaving His World Behind" the poster proclaims.
A crab is pulling our hero's trunks down.
A tad too much, I shall crack.
[fbcomments url="" width="100%" count="on"]