At this time of year, there are more "where to go for New Year's Eve" lists than you can shake a stick at. Everyone has an opinion and I'm no exception. So, in no particular order, here is a list of my four favorite places to hear live music and shake your booty to ring in the New Year!
Sophistafunk at Funk-n-Waffles Downtown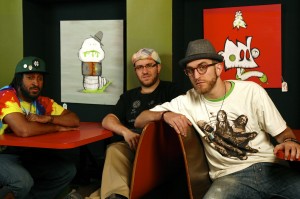 Syracuse's newest music venue will be fabulously funky with Sophistafunk and the Spring Street Family band. Bringing you sweet and savory musical stylings (just like their amazing waffles) – you can experience what is quickly becoming one of the best places in town to hear live music. This is sure to be a fantastic night! Tickets are $20 and can be purchased HERE or at the door. Music starts at 9:00pm and there will be a midnight toast. For more information – CLICK HERE.
"40Below Out" at the Landmark Theater with The Noisy Boys
This will be the 4th Annual NYE party sponsored by 40Below, the young professional organization of CNY and each year it gets better. A semi-formal affair and silent auction is set in the historic Landmark Theater, giving two options for dancing the night away. The first is a live performance by the Noisy Boys, self describes as "Syracuse's premier acoustic rock duo" who cover everything from contemporary artist such as, U2, Pearl Jam, Toad the Wet Sprocket and The Dave Matthews Band to classic artist like, The Doors, Led Zeppelin and the Beatles – making sure there will be something for everyone to enjoy. The second option is a private dance floor and DJ in the VIP lounge area. Tickets for the event are $100 for general admission and $150 for the VIP lounge area. The price includes 5 hours of open bar, light hors d'oeuvres provided by Bull & Bear Fire Grill Catering and a champagne toast at midnight. For Tickets and more information – CLICK HERE 
The Fabulous Ripcords at the Ridge in Chittenango
The Ridge is truly becoming one of my favorite places to relax and enjoy live music. This tavern at the Ridge Golf Course in Chittenango has made it a mission to have live music every week throughout the year. It is simultaneously a relaxed and romantic setting and that is a local foodie and craft wine & spirit lover's dream. As if this location wasn't great enough, The Fabulous Ripcords will performing their rock-a-billy, roots, swing, blues, guitar rich rock and roll that will be sure to have you moving to the beat. There is no cover charge, and dinner will be served from 5-10pm with drink specials all night long. The party gets started with music at 8pm and there will be a champagne toast at midnight. For more information – CLICK HERE 
Joe Driscoll with Special Guest DJ Afar and James "Hollywood" Moore at King of Clubs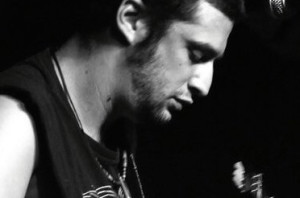 I cannot lie…I have never had a bad time at Joe Driscoll show. Driscoll puts on a high energy performance that gives all to his audience and to paraphrase his own lyrics from his song Nomad, his performance is like "POW!" Joe is home for a small window of time after his year-long international tour with musical co-creator Sekou Kouyate. Soon they will be taking off on the northeast portion of a North American Tour. While home and playing solo, Joe is mixing it up from his current world music infused songs to his spend some time getting down with what he describes as "old school, golden era of hip-hop" roots. Tickets for King of Clubs performance on New Year's Eve will be $10 and special guests DJ Afar will be spinning, as James "Hollywood" Moore will smooth out the edges with his cool sax. Music starts around 10:30pm. For more information – CLICK HERE
So take my advice and start 2015 on the right (dancing) foot. Have Fun and Be Safe!

[fbcomments url="" width="100%" count="on"]