Modern Family has always had clever conversations about relationships – gay and straight, family ties and friendships. The relationship at the forefront of last week's finale was not the relationship between Cam and Mitch, the gay couple getting married. It was the relationship between Mitch and his father, Jay. Warning: spoilers ahead for the last few episodes of season 5.
Jay has always been tolerant of his son's sexuality, and accepting of Cam. But he was never truly comfortable with it. In the third to last episode of the season, Mitch and Jay got into a fight. Jay infuriated Mitch when he invoked the "let me be me" mantra of the gay rights movement to justify his own discomfort with gay marriage.
"I didn't choose to be uncomfortable," Jay says. "I was born this way."
Though the statement was deflected with a nod to Lady Gaga's "gay anthem," it's more poignant than the writers let on. That is one of Modern Family's greatest strengths: the ability to make profound statements with just enough humor to take the edge off. It's a technique they've used in conversations about diversity, parenting, marriage and (of course) equality.
Sitcoms have always been vehicles for prompting social change; look at All in the Family, Murphy Brown, The Ellen Show, or Will & Grace. The list goes on and Modern Family is its latest success story.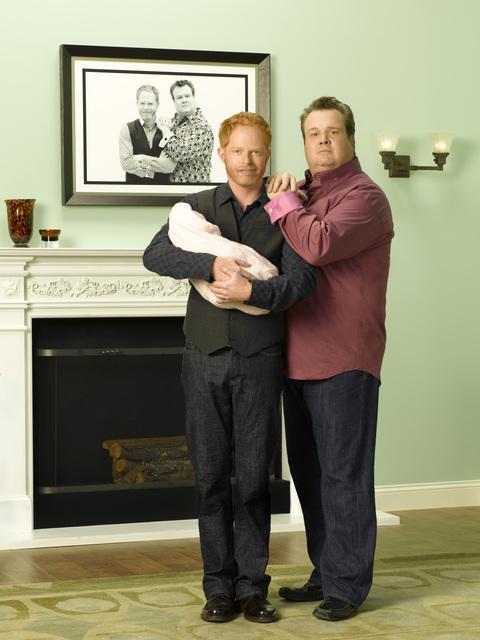 When the show debuted in 2009, only six U.S. states allowed same-sex marriage. Today – just five years later – 19 states and the District of Columbia recognize same-sex marriage. The show debuted just four months into the epic Prop 8 debate in California. It was a watershed year in the passage of marriage equality and civil union bills. Modern Family took the debate by the horns, but not in the way you would think. It took on gay marriage by making it a complete non-issue.
Since the beginning, the most fabulous aspect of the show's depiction of gayness has been that it is but one thread in the fabric of the family quilt. This isn't a show about how Cam and Mitch are gay. It's a detail that informs the bigger picture, but it isn't THE picture. Even in this poetic finale, when two gay men were married with great fanfare amid the show's characteristic hijinks, the gayness of it all was but a frame in the bigger picture.
The big picture was – as it often is on Modern Family – one of love and family. It was about loving your child even if they're gay, or if they wield obscure scientific knowledge to save you from embarrassment at a department store. It was about loving your parent even if they're still challenged by your sexuality, or if they use you to break into a dry-cleaners. It's not about where the love happens or what you're wearing. It's about who you're with. That all that matters in the end.
Fall Preview: Gotham
Based on characters created by Bob Kane and Bill Finger for the DC Comics "Batman" franchise, this new Fox series explores the origins of Batman, beginning with the pivotal murder of his parents. We'll see a young Detective Gordon (Ben McKenzie), a young Detective Bullock (Donal Logue), and a young Alfred (Sean Pertwee). Thirteen-year-old David Mazouz will star as the young Bruce Wayne. From the trailer it looks dark and broody, with lots of rain. Sounds pretty Batman-y to me.
At a time when we're all starting to grow a little weary on superhero franchises, this show somehow stands apart from the pack. Maybe it's because it's a television show instead of yet another gargantuan blockbuster movie. Maybe it's because, presumably, it will tell more nuanced stories than the three-hour smash fests we've become accustomed to. Maybe it's Ben McKenzie's jawline. Either way, this looks like a solid series.
Gotham airs Monday nights at 8pm on Fox starting in September.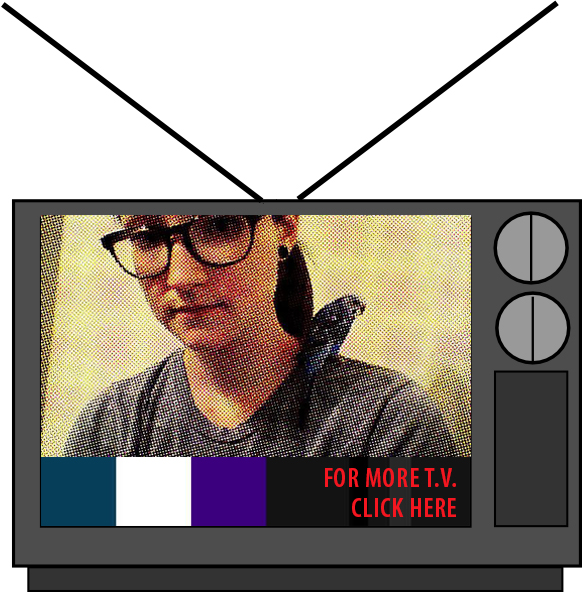 Sarah Hope is a graduate student in the Goldring Arts Journalism Program at the Newhouse School at Syracuse University, where she focuses on television, entertainment history and classical music. In her free time, she also experiments with vegan and gluten free baking, and tries to teach her parakeet to sing TV theme songs. Find her on Twitter @sarahmusing.
[fbcomments url="" width="100%" count="on"]