When Grey's Anatomy premiered in March 2005, I was 16 years old. Every Thursday after field hockey practice and theater rehearsal, I rushed to finish my homework by 9:00pm so I could spend time with some of the most realistic characters television has ever given us.
There are few shows still on the air that I can say I've stuck with for a decade. Ten years is a long time, and I am on record with my belief that shorter is better. And true enough, in recent seasons, Grey's has grown trite. Its story lines sometimes come across as recycled. Those covers songs in the background are a poor replacement for the great new music they used to highlight. But one thing hasn't changed: there are no characters on television for whom I have greater affection than the staff of Grey-Sloan Memorial Hospital.
In the tenth season finale on Thursday, Dr. Cristina Yang (Sandra Oh), a primary character since episode one, left the show. Her character's departure – to take over a well-funded, cutting-edge hospital in Zurich – was perfect. I can't imagine a more satisfying farewell. But it still feels like losing a dear friend.
In my second year of college, I met a girl who shared my love of Grey's. We became roommates, and to this day she is the Cristina to my Meredith. She's a driven and brilliant teacher and advocate. She's my rock. She's that friend that every girl needs to get through crappy relationships and difficult career choices. The one who will tell you straight up when you're being stupid, but support any choice you make. Decisions aren't real until she knows. Mistakes aren't sufferable without her. As Cristina and Meredith say, she's "my person."
Just as this friendship is an anchor in my life, Meredith and Cristina's friendship has been a pillar of Grey's Anatomy. Though every episode involves several intertwining story lines, the relationship between these two central characters has been a constant.
When Cristina's fiance left her at the altar, Meredith cut her wedding dress off to help her feel free. When things got "dark and twisty" in Meredith's life and the death of her mother almost drove her to suicide, Cristina was there to pull her out of it. Last season, though their lives really began to diverge, their unconditional support for one another only grew stronger.
Their friendship has been one of the most realistic and admirable on television. It was never just about their relationship woes. It was never just about their careers. Through their friendship, we saw them both grow and shine as surgeons and as people. Now, we see them both move on to what's next.
Grey's Anatomy has been picked up for an 11th season, and will return on ABC in September.
Fall Preview: Gracepoint
Up-front season is over, and the fall 2014 broadcast television schedule is set. So grab your DVR remote and get ready to hit record. In the coming weeks, I'll be highlighting some of the shows I'm looking forward to.
Gracepoint is a remake of the British crime drama Broadchurch, about a city detective and a country detective who team up to investigate the suspicious death of a child in a small coastal town.
As a fan of short-run series, I'm looking forward to another show that will complete its arc in only ten episodes. But this is network television – it relies on advertising revenue. Thus, it may not have the freedom to be as inventive as True Detective (HBO) or Top of the Lake (Sundance).
Broadchurch starred David Tennant. Gracepoint will star David Tennant with an American accent. Tennant's counterpart in the American series is Anna Gunn (Breaking Bad), who plays a panicky smart person better than anybody. Though it may be a little soon to "reboot" a series that just aired last year, all signs point Gracepoint as a good bet for crime drama fans this fall.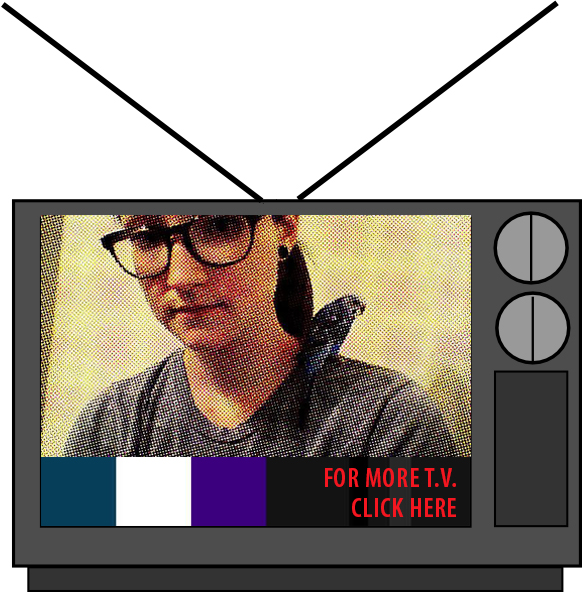 Sarah Hope is a graduate student in the Goldring Arts Journalism Program at the Newhouse School at Syracuse University, where she focuses on television, entertainment history and classical music. In her free time, she also experiments with vegan and gluten free baking, and tries to teach her parakeet to sing TV theme songs. Find her on Twitter @sarahmusing.
[fbcomments url="" width="100%" count="on"]