After E3 and the other big Cons of the summer, video game news slows down a bit, but that's not to say that there is none. Here are a few of the biggest stories from the gaming world this week.
New Tomb Raider an Xbox Exclusive?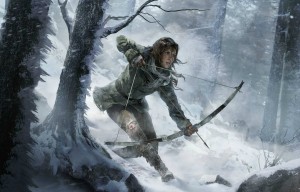 Square Enix and Microsoft announced at Gamescom on August 12 that Rise of the Tomb Raider, the sequel to the reboot of the classic Tomb Raider series, will originally be released as an XBox exclusive. This choice is surprising to many gamers who were fans of Rise's predecessor, and none are too happy about it. In the eyes of many gamers, the choice not to offer its game to Playstation or PC users is alienating to a large percentage of Square Enix's fan base, considering most gamers can't afford to buy an XBox One and a Playstation 4 or gaming PC. This development is just one more battle in the ongoing console war between Microsoft and Sony. Both companies have been scrambling to build up their lists of exclusive titles in hopes of persuading gamers to choose their console over their competitors', but at the expense of gamers who just want to be able to play what they want. Square Enix did later say that their deal with Microsoft was on a time limit, but it would have to be pretty short to keep their reputation undamaged in the eyes of the gaming community at large.
Robin Williams in WoW!
The world was shocked by the death of beloved comedian and actor, Robin Williams, and so was the World of Warcraft. Williams was an avid gamer, having even shown up in commercials for the 3D re-release of The Legend of Zelda: Ocarina of Time, and World of Warcraft was apparently a favorite of his. Following the news of Williams' death, players created a petiton on change.org to memorialize Williams in the game as a non playable character, which soon had over ten thousand signatures. Blizzard, the makers of World of Warcraft liked the idea and there will soon be a permanent NPC Robin Williams somewhere in Azeroth, though they haven't worked out the specifics just yet. The new character will more likely than not be featured in World of Warcraft's next expansion titled Warlords of Draenor, set to release in November. The new character will likely be featured in World of Warcraft's next expansion titled Warlords of Draenor, set to release in November.
Assassin's Creed: Rogue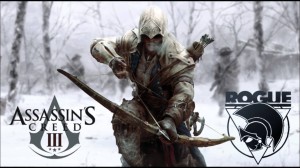 Ubisoft is making waves once again with new gameplay trailers for its final last gen console release, Assassin's Creed: Rogue. Rogue will be the third time players take to the seas in the fight between the templars and the eponyous Assasin's, and players can't help but wonder if Ubisoft isn't just throwing in one last cash-in before abandoning the old software. While the gameplay trailers do show a few new weapons and some potentially interesting new areas to explore, it's obvious that Rogue will be almost identical, in terms of gameplay, to its predecessor Assassin's Creed 4: Black Flag. Ubisoft has found success before in squeezing as much content as it can out of a formula, for example the three spin-offs of Assassin's Creed 2, so it's no surprise they're trying again. Like before, whether or not Assassin's Creed: Rogue will be worth it for Assassin's Creed fans comes down to the quality of the story, and for that we'll just have to wait and see.
Sierra Returns!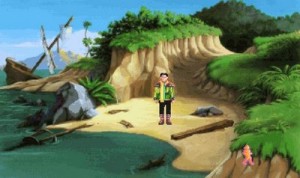 Sierra, the legendary developers behind some of the most treasured adventure games of the 80's and 90's, has returned! Under the ownership of Activision, Sierra will now be producing smaller, indie style projects that don't really fit Activision's style as a triple A publisher.  However, gamers will also be getting fresh looks at Sierra's own well known titles. King's Quest, the series that defined the point and click adventure genre with its high stakes and lateral thinking, will be getting a new installment after sixteen years. With the rise in popularity of the indie market places such as the Steam Store and Microsoft's XBox Live Arcade, the timing couldn't be better for Sierra to bring point and click adventuring to a new generation of gamers.
Guillermo Del Toro and Hideo Kojima working together for newest Silent Hill.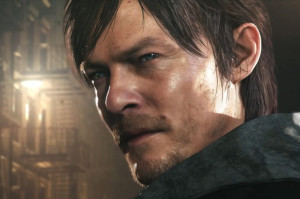 On August 12, a short game demo was released on the Sony Entertainment Network for a game with only the title P.T. as a hint for what was inside. Upon playing through, players found that the demo was actually a playable trailer for the newest installment to the Silent Hill franchise, titled Silent Hills, and that this time around, the visionary game creator Hideo Kojima will be working alongside Guillermo Del Toro, the Mexican filmmaker famous for his dark fantasy style. Though his exact parameters of his involvement in the project has not yet been revealed, one can determine through his name being the second mentioned in the trailer (right after Kojima) that he is more than just a kickstarter backer. Time will tell whether Del Toro's first major forray into video games will prove a success, but alongside Kojima, it's not hard to imagine this Silent Hill will be one of the creepiest, and most resonant, yet.

[fbcomments url="" width="100%" count="on"]