News
Trump faces backlash over skipped WWI cemetery visit (poll)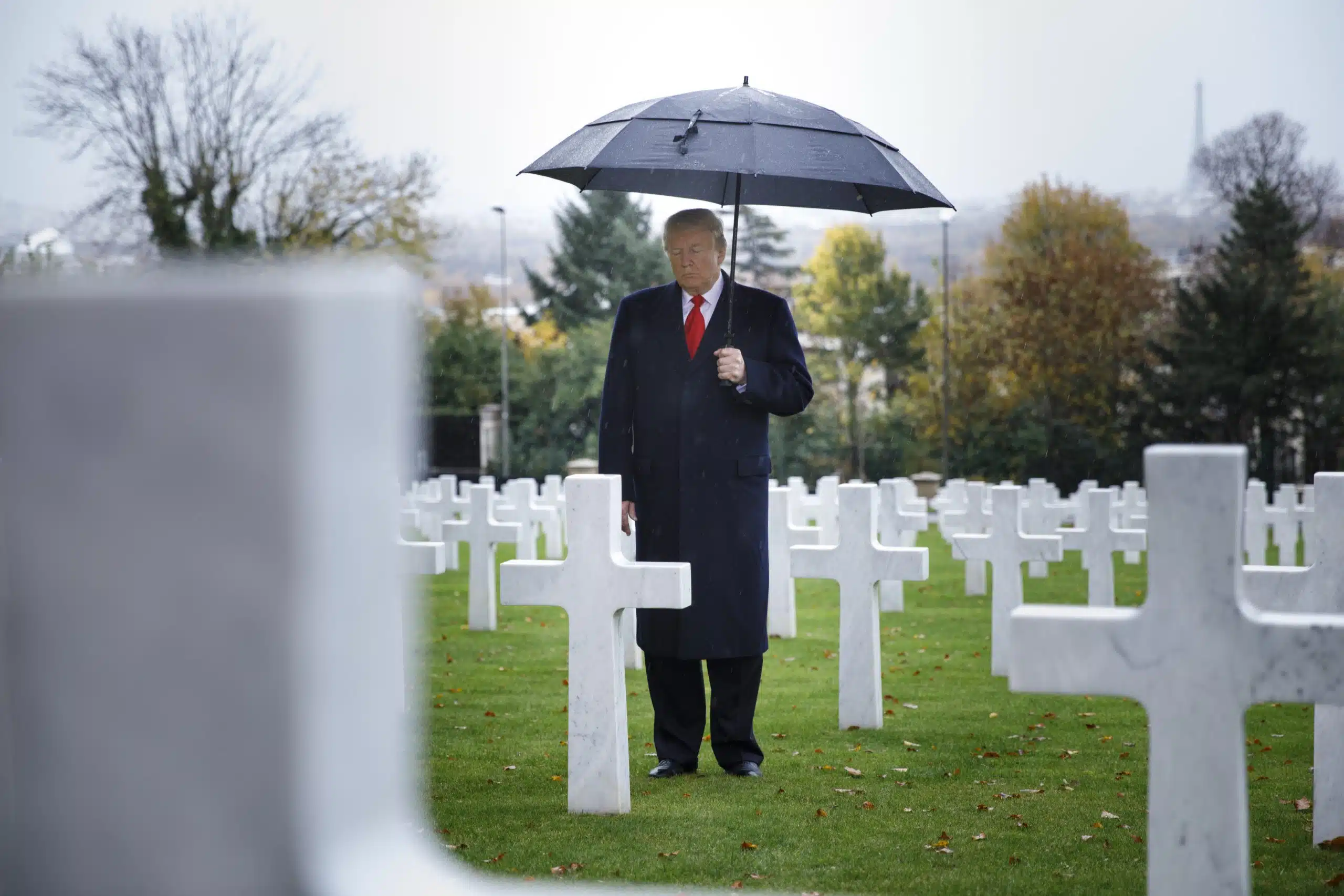 President Donald Trump faced major domestic and international backlash over canceling last Saturday's visit to a World War I ceremony in France due to rain.
In a statement, the White House said the appearance had to be canceled "due to scheduling and logistical difficulties caused by the weather," Reuters reported. The soggy weather meant the president's helicopter could not be taken to the site, and there were security concerns in arranging a motorcade at the last minute. The White House later said there were also concerns about traffic complications, The Guardian stated.
Criticism flew from all angles, including from former Defense Secretary Chuck Hagel; Nicholas Soames, a British politician and grandson of Winston Churchill; former Secretary of State John Kerry and more, The Hill found. Many said it was an embarrassment and an insult to the fallen soldiers.
Trump and First Lady Melania Trump did attend a ceremony on Sunday at the Arc de Triomphe — though the Associated Press noted they traveled separately from the other world leaders — and spoke at the Suresnes American Cemetery and Memorial.
Was it insulting to the military for the president to skip the Saturday memorial? Take our poll below.
Create your own user feedback survey
Can't see the poll? Click here to take it directly.
[fbcomments url="" width="100%" count="on"]