If you're a fan of college basketball, March Madness is 64 college basketball teams competing in the NCAA tournament — plus brackets, office pools, stats, surprise wins and losses, sneaking out of work to watch games, etc.
If you're a member of the Syracuse Chapter of the American Culinary Federation, March Madness is a hungry crowd in the dining room and 20 chefs in the kitchen, preparing seven courses plus "action station" appetizers and dessert for the Great Chefs Dinner.
Expect the unexpected.
The Great Chefs Dinner, a fundraiser for the American Red Cross of Central New York, returns at 4 p.m. Sunday, March 30, at Skaneateles Country Club. It used to be annual, but the last last Great Chefs Dinner was held in March 2011 at the Oncenter, in Syracuse.
Executive Chef for this year's dinner, the 28th, is Stephen Landon, executive chef at Vernak Farms Country Store, Skaneateles. The dinner will have "farm to table" elements, Landon says, with as many ingredients sourced locally as possible. That can be challenging in March, but chefs will be working with some local produce and herbs, as well as local meats, cheeses, dairy products and more. Guests will also enjoy local wines and spirits.
As always, Landon says, "We want people to be wowed by the flavors and to hone in on what we all do."
"The Red Cross does so much and is an incredible cause," he adds.
Landon has been planning the dinner since November, with both members of the local ACF and officials of the Red Cross. As part of the process, chefs developed, prepared and auditioned possible courses.
"Some dishes made the cut and some didn't," Landon says.
A roster of chefs from fine dining restaurants in Central New York will be on hand in the kitchen, including Chance Bear (formerly of Parisa and The 317; now at Lemon Grass), Jason Drysdale, director of culinary operations at Turning Stone Resort and Casino, Joelle Mollinger, chef-owner of Joelle's French Bistro and others. Host chef is Michael Hoover, executive chef at Skaneateles Country Club. "It's really a team effort," Landon says.
The dinners always feature the latest exotic culinary crazes, along with dramatic displays and flourishes, and this year is no exception. Dan Seeley, executive chef and co-owner of Diamond Catering, and Jerry Bolton, executive chef at the Oncenter, will sear scallops on heated salt blocks for one "action station" appetizer, while chef Fran Belge cures Faroe Islands salmon gravlax on another.
Expect a showstopper for the dinner's grand finale, Landon says. Pastry chef Ann Pellegrino, owner of  the Gingersnap Bakery in Phoenix, will tackle an "action dessert," baking and constructing a cake in the shape of a stove as the evening progresses.
The event will also feature silent and live auctions, to benefit the American Red Cross of Central New York disaster services. Live auction items include two multi-course dinners with wine pairings, for up to 10 guests, prepared by a team of local ACF chefs in the homes of the top bidders.
Tickets for the Great Chefs Dinner cost $250 per person. More than 100 tickets have been sold so far, and tickets remain available. To purchase a ticket, call 315-234-2225, email [email protected], or send a check made out to the American Red Cross of Central New York to the Red Cross, 344 W. Genesee St., Syracuse, 13202.
For more information on the Syracuse ACF, CLICK HERE
For more information on the Red Cross, including the menu for the Great Chefs Dinner, CLICK HERE.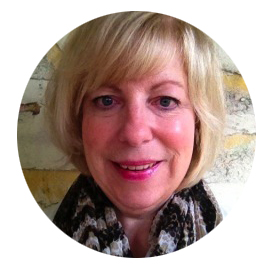 Margaret McCormick is a freelance writer and editor in Syracuse. She blogs about food at eatfirst.typepad.com. Follow her on Twitter at @mmccormickcny.

[fbcomments url="" width="100%" count="on"]