The Academy of Television Arts & Sciences announced last week the nominees for the 2014 Primetime Emmy Awards. Naturally, there were predictable sweeps and a few mind boggling snubs. But the Emmys are at a sort of crossroads, and we may be seeing big changes in content and format in the near future.
As quality television continues to grow in scope and volume, the Primetime Emmys will grow and change as well. The awards ceremony is now in its 66th year. It has seen several "Golden Ages" of television come and go, with changing tastes and an ever more demanding popular television audience. But with the onset of narrowcasting, fractured audiences and an explosion in the amount and type of programming that makes its way into the popular consciousness, we are arguably in a watershed moment for the very definition of what constitutes "TV."
Of course, an Emmy win is still generally considered a mark of achievement in the television industry, much like winning a Grammy for music, an Oscar for film or a Tony for theater. But in recent years there has been growing controversy over the way shows are categorized. Critics worry that networks have too much leeway in choosing categories for their programs, allowing them to enter a show in the category where it has the best chance of winning, rather than the category where it is the best genre fit. New platforms like Netflix don't have that kind of power.
In an interview with the Boston Herald, Don Mischer, executive producer of the telecast, noted that, as programming becomes more complex, it doesn't fit as neatly into the standard delineations of "comedy" versus "drama." Many shows, like True Detective and Orange is the New Black are, in moments, both.
"[T]here is a blurring of the content now with the shows that are airing on all these different platforms," Mischer told the Herald. "It's tough to have iron-clad delineations on where these shows fall. We just have to do the best we can."
Other questions have arisen about the difficult task of grouping network programming with cable programming in the nomination process. Networks rely on a funding model strictly based on advertising, and are thus much more beholden to ratings than, say, to the art of a good story or shot. Cable players, with their hybrid advertiser/subscriber model, have a bit more wiggle room. Their seasons also tend to be shorter, allowing for more attention to detail and less room for pesky ruts.
Television Academy chairman Bruce Rosenblum told the Herald that in light of these and other criticisms, the Academy will likely consider making some changes next year. So, when the telecast airs on August 25, watch carefully. It may be the last year we see these awards as they have been. As with many sectors of the television industry, it's time to embrace change and move ahead. Let's hope the awards shows embrace the new age faster than the distributors.
Top ten "YAY'S!" and "what the…?'s" of the 2014 Primetime Emmy nominations
1. YAY! Laverne Cox is the first openly transgender person nominated for an Emmy. I'll bet my duct tape shower shoes that she becomes the first one to win one, too.
2. What the…? No nomination for Tatiana Maslany or Orphan Black?! Clone Club attack!
3. YAY! Matthew McConaughey and Woody Harrelson are both nominated for Outstanding Actor in a Drama Series. Maybe the first shakeup will come this year, and they'll both win.
4. What the…? Wait, True Detective isn't a miniseries, but Fargo is?
5. YAY! A nod to Cosmos, one of the best science shows in recent memory. We need more TV like this.
6. What the…? At this point, can Jimmy Fallon and Tiny Fey really be considered "guests" on SNL?
7. YAY! Orange is the New Black nominated for casting. The diversity in age, race and gender identity is astounding. A thousand times yes.
8. What the…? Two nominations for The Walking Dead. Fans love The Walking Dead. Critics don't, but a lot of people do. That's got to count for something, right?
9. YAY! Everyone nominated in the Outstanding Music Composition for a Series (Original Dramatic Score) category. Especially T Bone Burnett.
10. What the…? The Sound of Music Live received 4 nominations. We generally agreed that that was a train wreck, right?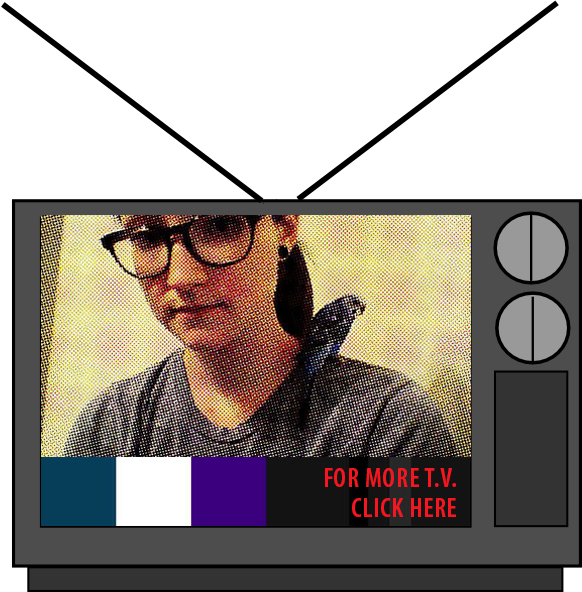 Sarah Hope is a graduate student in the Goldring Arts Journalism Program at the Newhouse School at Syracuse University, where she focuses on television, entertainment history and classical music. In her free time, she also experiments with vegan and gluten free baking, and tries to teach her parakeet to sing TV theme songs. Find her on Twitter @sarahmusing.
[fbcomments url="" width="100%" count="on"]