Saturday night, I saw Guardians of the Galaxy at Destiny USA. We didn't opt for IMAX or 3D or even RPX. Our poor grad student wallets requested that we see the standard version. When the lights dimmed, I shoved a handful of popcorn in my mouth, sat back and prepared for yet another silly summer superhero blockbuster.
After the flick, my sides aching from laughter and my body littered with popcorn crumbs I had dumped all over myself, I left the theater in a giddy daze.
In the lobby, I turned to a friend and asked, "Have you ever seen Firefly?"
She hadn't.
"Well if you liked this, you should."
Firefly (2002), Joss Whedon's sci-fi western starring Nathan Fillion and a stellar ensemble cast, only lasted for 11 of its 14-episode first season before it was cancelled by Fox. It follows the adventures of Captain Mal Reynolds (Fillion) and a crew of bandits who smuggle people and cargo to across the galaxy in the year 2517. Despite the show's short lifespan and relatively low initial ratings, the series did well in its DVD release, won a Primetime Emmy for special effects in 2003 and now shows up on pretty much every "cancelled too soon" list a quick Google search can find.
So what's stopping them from bringing it back?
Cult favorite Arrested Development was revived on Netflix. So was The Killing. After much hand-wringing, Community will return for a sixth season on Yahoo TV. A Kickstarter campaign to make a Veronica Mars movie netted $5.7 million.
The TV Addict played a cruel April Fools joke on Firefly fans this year, and many are cynical about the likelihood of a revival.
But with the success of a cheeky, honest, heartfelt gem like Guardians, I can't think of a better time to revisit our favorite space outlaws. Who doesn't love a scrappy band of misfits with divergent goals and pasts who work together to make ends meet, and occasionally go on a quest?
For heaven's sake, Fillion has a cameo in the prison riot scene in Guardians, practically begging us to call for a resurrection. Also, he may be finishing up Castle soon; season 7 might be its last.
Gina Torres (Zoe) had a short stint on the first season of NBC's Hannibal as Bella Crawford, wife of special agent Jack Crawford (Laurence Fishburne, her real-life hubby). Her on-screen hubby in Firefly, Alan Tudyk (Wash), has been busy with several things, not the least of which was voicing the Duke in Disney's Frozen.
Adam Baldwin (Jayne) is starring in TNT's drama The Last Ship, based on the 1988 novel by William Brinkley. It was just renewed for a second season, but Jayne always was badass enough to take on two marks. Morena Baccarin (Inara) was recently on Showtime's Homeland and CBS's The Good Wife, but she doesn't appear to have any pressing 2015 projects. Jewel Staite (Kaylee) was in season three of The Killing, but she's wide open now, too.
Sean Maher's (Simon) most notable recent work was Don John in Much Ado About Nothing, filmed over 12 day's in Whedon's home in Santa Monica, CA in 2012. Maher and Summer Glau (River) have appeared on The CW's Arrow, but not in major roles. Finally, Ron Glass (Shepherd) appeared on an episode of CSI in 2014. He could use a new gig.
Of course, Joss Whedon himself is knee deep in the production of the much-anticipated super sequel, The Avengers: Age of Ultron (due in 2015) and the popular spin-off television series, Marvel's Agents of S.H.I.E.L.D. It's understandable that the man has a lot on his plate. But in the age of narrowcasting and crowdfunding, "never" is a strong word.
With television these days, it is as the Firefly crime lord Badger said: "the situation is always…fluid."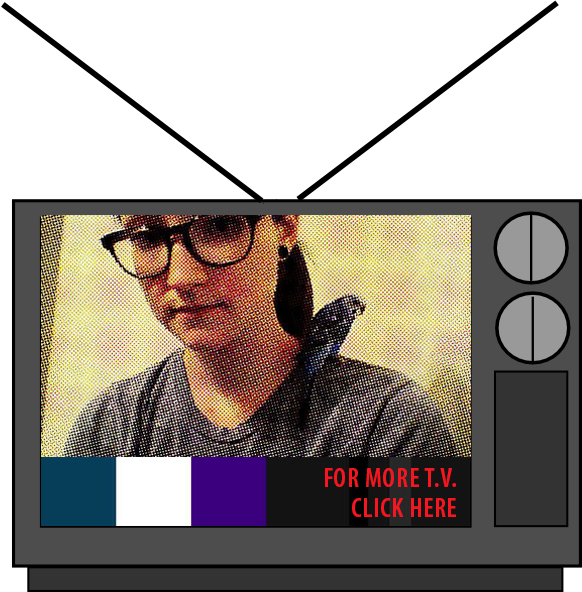 Sarah Hope is a graduate student at Syracuse University, where she focuses on television, entertainment history and classical music. Find her on Twitter @sarahmusing.
[fbcomments url="" width="100%" count="on"]