On the last Tuesday in April, 2014, a young buck by the name of James Thomas Fallon challenged young lass, one Emily Jean Stone, to a battle of the lips.
No, it wasn't a kissing contest. It wasn't an eating contest, either. It was the battle royale for the creative types: the Lip Sync Battle.
Late night television has always been a little quirky, drawing from both the talk show and variety show traditions in a way that marries comedy, celebrity, current events and the occasional zoo animal. With the advent of DVRs and the steady growth of available content on the tube and on the web, so-called "appointment viewing" has been shrinking.
People – especially young people – don't tune in at specific times like they used to. Plus, the late night crowd has always been a little bit older.
In an article about David Letterman's recently announced retirement, Businessweek's Justin Bachman cited statistics from Horizon Media that the "average age of a Letterman viewer jumped to 58.2 in the past year, up from 48.5 a decade ago." So what's a host to do to get those youths to show up to his late night party?
Jimmy Fallon is a host with whom millennials can identify. Though not quite a millennial himself, Fallon embodies a youthful playfulness, and his quirky yet confident presence on screen makes him seem like a successful man who has mastered the art of living in perpetual party mode.
Since his debut on The Tonight Show Starring Jimmy Fallon on February 17 – and even before that, on Late Night – Fallon has demonstrated that, in fact, late night television is not a medium doomed to extinction by the television time-shifting of the masses. You just have to adapt.
The lip sync battle series is just one of Fallon's many bits that inevitably "go viral" after airing. As of this writing, five days after the Emma Stone lip sync battle was posted on YouTube, it has already reached 14 million views. Though young people may not be tuning in live, they are engaged and watching those segments where they spend most of their time: on the Internet.
On the west coast, another Jimmy caught on to the power of the internet-worthy segment years ago. In 2006, Jimmy Fallon was still trying to make a career out of Fever Pitch. Jimmy Kimmel, on the other hand, was already hosting a late night show and starting a hilarious feud with Matt Damon, culminating in the ubiquitous "Fucking Matt Damon" and "Fucking Ben Affleck" videos of early 2008. Since then, Kimmel's YouTube challenges have become the new watercooler talk, and his orchestrated "viral" video "Worst Twerk Fail EVER" garnered nearly 20 million views last year.
Over the next year, as well deal with even more transitions, we'll be looking for even more innovations in the way late night hosts draw audiences. It's an adapt or die world.
David Letterman is retiring from The Late Show, to be replaced by millenial favorite Stephen Colbert. Craig Ferguson is retiring from The Late Late Show. His replacement hasn't been determined yet, but maybe – finally – we'll see a female host pierce the bubble of masculine energy that encompasses much of late night television. It would surely be great to see any of the brilliantly funny lady veterans of SNL step onto that stage.
The new ways we watch may be hardest on a show like Last Week Tonight with John Oliver, with its limited paid cable audience and its weekly schedule. Or, maybe news satire is a different, sustainable breed of its own.
The bottom line is: television is no longer just television – it's social, it's viral, and increasingly it lives on the Internet. Even the television that still lives on the cable wires gains further life on the Internet, and late night television is the petri dish where creators and viewers are experimenting with those intersections.
Binge Pick of the Week: Orphan Black
Produced by Graeme Manson (The Bridge) and John Fawcett (Queer as Folk), Orphan Black is a Canadian science fiction thriller starring the extraordinary Tatiana Maslany.
I'll do you a favor and spare you the plot details – even the premise. Walking into this show blind is half the fun. The dreary Toronto setting and the frenetic, hushed pace of the pilot was perfect for this rainy weekend, and I was immediately sucked into the mystery.
For fans of: The Walking Dead, Dollhouse, Lost, Heroes
Where to stream: Amazon Prime
Where to watch: Saturdays at 9:00 PM, BBC America
This Week in Television History
May 8, 1975: The theme song from Welcome Back, Kotter, written by John Sebastian of the Lovin' Spoonful, becomes the #1 song in America.
May 8, 2010: Betty White, age 88, becomes the oldest person to host Saturday Night Live.
May 11, 2000: George Clooney makes a surprise cameo return to ER in the episode "Such Sweet Sorrow." This is also Julianna Margulies' final appearance on the show.
May 12, 1963: Bob Dylan walks off the set of The Ed Sullivan Show after CBS censors his performance of the satirical "Talkin' John Birch Paranoid Blues."
Source: history.com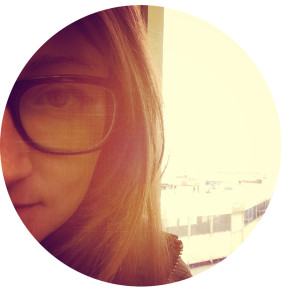 Sarah Hope is a graduate student in the Goldring Arts Journalism Program at the Newhouse School at Syracuse University, where she focuses on television, entertainment history and classical music. In her free time, she also experiments with vegan and gluten free baking, and tries to teach her parakeet to sing TV theme songs. Find her on Twitter @sarahmusing.
[fbcomments url="" width="100%" count="on"]