Old-school gamer alert.
Tetris is coming to a big screen near you.
Kory Grow wrote Tuesday for Rolling Stone that the game of patterns and lines will have a "big, epic, sci-fi plot."
Sound good enough for you to go searching for the Game Boy down in the basement?
Writes Grow: "The announcement that a film studio would be making a movie based on Tetris, the Russian floating puzzle-piece game that Nintendo made famous … in the 80s (but more notably a game with no zombies, race cars or Daggers of Time) might raise a few eyebrows. But Larry Kasanoff — the CEO of Threshold Entertainment, which is making the movie and previously make Mortal Kombat into a silver screen success — says there's a story there that fits."
Kasanoff explains that "brands are the news stars of Hollywood."
He says "We have a story behind Tetris which makes it a much more imaginative thing."
In June, Tetris celebrated its 30th anniversary. People are still playing, programmer Alexey Pajitnov told The Guardian in a story about that, Kasanoff writes. He quotes Pajitnov from that story, in fact, with this pearl of Tetris wisdom: "It presents a world of perpetual uncompleted tasks. … It involves us in a compulsive loop of completing and generating new tasks, and that keeps us endlessly playing."
Kasanoff and Threshold are banking on the theory that a movie will fit in your loop.
And I suppose in the app-a-day-keeps-the-doctor-away world of ours, Angry Birds qualifies as an old-school phone video game, too.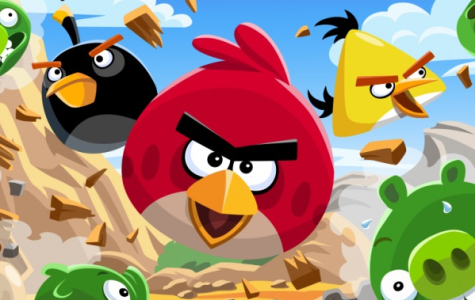 Kristy Puchko wrote Wednesday for Cinema Blend that Sony is laying odds that folks will go see their movie based on the birds you used to love to thwang at targets on your mobile device.
In fact, she writes that the studio "challenges your will power by stacking the movie's voice cast with a slew of tantalizing comedians … and one adored imp."
Video game developer Rovio will produce, and he'll have talking as his birds: Jason Sudekis, Josh Gad, Danny McBride, Bill Hader, Maya Rudolph and Peter Drinklage.
And those are only the leads, Puchko reports. Supporting voices will include Keegan-Michael Kay, Kate McKinnon, Tony Hale, Ike Barnholz, Hannibal Buress, Cristella Alonzo, Romeo Santos, Danielle Brooks and Jillian Bell.
That's a whole lotta bird-watching they expect going on for Sudekis' Red, Gad's Chuck and the whole flock.
Angry Birds' release date is July 1, 2016.

[fbcomments url="" width="100%" count="on"]