Tony Hawk Rides the Hendo Hover
Who would be the coolest person to test out this new tech (besides Michael J. Fox)? The most famous skateboarder in history took a spin on the world's first hoverboard as shown in this YouTube video. X-Games fans are eager to see him take it out on the open road in years to come.
Kim Kardashian
In an effort to "break the internet," the most infamous Kardashian has exposed her "privates" online and has received almost unprecedented viral publicity.
However, any viral action online is open to satire. Some of the most humorous backlashes to this "event" have included the Norman Rockwell Thanksgiving dinner, memes featuring an angry Mr. Kanye (Kardashian) West, and even a #BreakTheInternet tweet from the MET in NYC.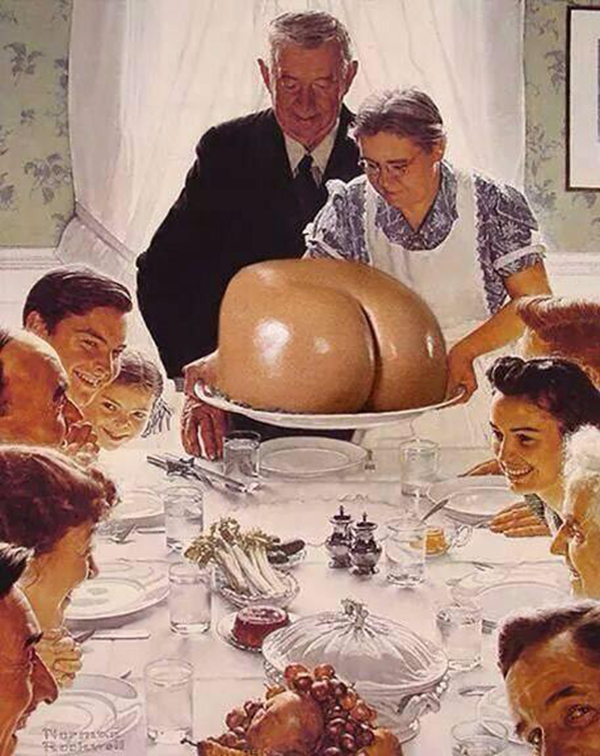 On that note…
Social Media and Civic Pride
Local grass-roots leaders in the local web spoke today at the new Sky Armory, a brand new event venue in Armory Square. The New Times own Ty Marshal along with Syracuse First's Chris Fowler and others spoke about inspiring pride for the local community with an audience of about 50 guests.
"Civic pride has never been at such a high level," said Ty Marshal. The panelists expressed the enthusiasm shared by so many diverse demographics all supporting local growth and positive activity.
Marty Butts from Small Potatoes mentioned, "Find small places to make change: buy local coffee instead of Starbucks…"
The event was put on by the Social Media Breakfast Syracuse (#SMBSyr) and featured a complimentary gourmet breakfast from the resident executive chef! #amazing
Follow SMBSyr on Facebook for upcoming events.

HBO Taking Next Steps
In an effort to match its competitors (Netflix), HBO expands its streaming programming from Playstation 3and Xbox 360 to the new console.
This comes before the 2015 launch of a standalone service without the need for a cable package, allowing more users to subscribe to its premium programming such as the popular True Detective and Game of Thrones.
New Horror Series Created for iOS
Imagine a TV show the changed every time you watched it. Well, it's here. The producer of The Ring has released Haunting Melissa, a horror that adds details every time you return to watch it on your mobile device.
Almost like a "Choose Your Own Adventure" but you don't know what's coming. Dare you to watch it with the lights off.
Some Local Tech Events Coming Up
The 5th Annual #BuyLocalBash put on by Syracuse First is being held at the Landmark Theatre, Monday November 24th at 5:30. Tickets are available at any Café Kubal. Come join the fun with tech companies and many other local vendors including some of the area's best food and drink.
Idea Brew at SU: come hang out with cool tech/startup inclined people who want to break the mold at SU every Wednesday at 10am. Details on their website. Check it out! (Free breakfast – hey!)
Branding for the Web: today – Thursday, November 20th at the Tech Garden in Syracuse, sponsored by Girls in Tech. Learn how to create a professional online presence!

comments