Happy Holidays, everyone! Here at the Syracuse New Times, we hope you have a fun, safe and eventful holiday season.
Since Christmas is this weekend, there isn't too much going on. Instead, we'll take a look at the weekend after and focus on New Year's Eve events — the bigger one you have to actually reserve a spot for.
(It is kind of important to plan ahead for these events. Take it from me [and everyone else who falls into the category]: A Christmas Eve present shopper.)
For now: Here is a list of 10 party picks. I'll post more in the near future, because there really is so much going on. For now, here are some big ones, and don't forget to RSVP.
The 5th Annual 40 Below bash returns to the historic Landmark Theatre. For five hours, while dancing to the sounds of Joe Driscoll, enjoy an open bar, hors d'oeuvres, a champagne toast, a photo booth and more. VIP tickets gives patrons access to private exclusives, which include: a private room with a DJ, restrooms, and champagne all night long.
Where: The Landmark Theatre, 362 S. Salina St., Syracuse
Time: 9 p.m. – 2 a.m.
Cost: $100/general, $125/VIP (without fees) | Buy Online | 422-2445
This is described as "not your grandmother's New Year's Eve bash." But what if grandma has a side she doesn't show? Yeesh. Anyways… Ice Cream Social, Guilded Social, Syracuse First and Urban Life Athletics are sponsoring the party on Walton St. Cost of admission includes one free drink, hors d'oeuvres and a champagne toast, a Twister battle, swag and more.
Where: Aster Pantry & Parlour, 116 Walton St., Syracuse
Time: 9 p.m. – 2 a.m.
Cost: $20 | Buy Online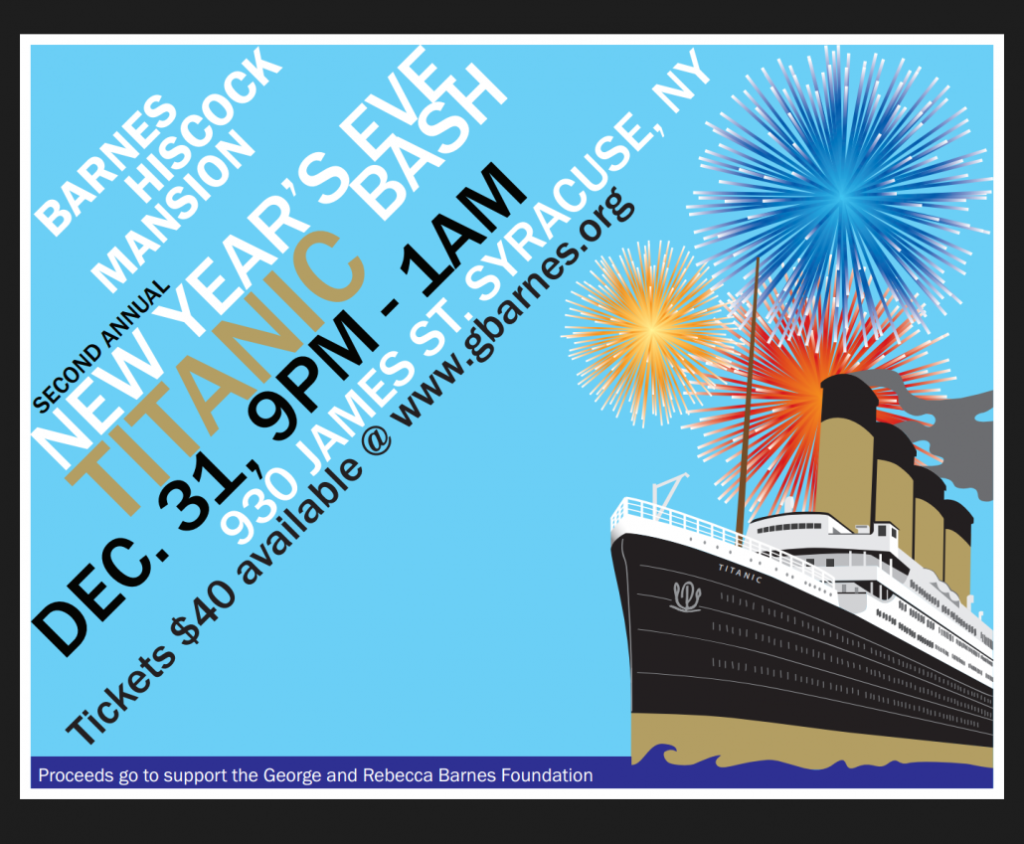 This is an event which surely won't sink. After last year's 1920s-themed bash, George and Rebecca Barnes Foundation is turning back time by almost a decade to count down to 2016. As there are three levels to the historic mansion, there will be three levels of parties (First Class, Second Class and Third Class) guests float to. Price includes hors d'oeuvres and a champagne toast. Dress in appropriate attire. The foundation has paired with Mapplewood Inn, and $99 option includes a room, shuttle service and more.
Where: Barnes Hiscock Mansion, 930 James St., Syracuse
Time: 9 p.m. – 1 a.m.
Cost: $40 – $99 | Buy Online | 422-2445
Polish your dancing shoes. Dress in the attire of your favorite decade — there will be a costume contest. Be ready to ring in the new year with Cortland's second annual outdoor ball drop. The Cortland Rep is holding a mind blowing dance party.
8-9 p.m. — begin with the music of the '50s and '60s
9-10 p.m. — slide and groove into the music of the '70s
10-11 p.m. — flash forward to the music of the '80s
11 p.m. – midnight — Best. Dance. Hits. Ever.
Where: Cortland Repertory Theatre, 24-26 Port Watson St., Cortland
Time: 8 p.m. – 12:30 a.m.
Cost: $10/advance, $15/door | Buy Online | (607) 756-2627 or 800-427-6160
After you grab some grub, stick around for the one-and-only Johnny Rawls and The Love Machine. Champagne, red beans and rice and noisemakers will be provided at midnight
Where: Dinosaur Bar-B-Que, 246 W. Willow St., Syracuse
Time: 10 p.m. – 2 a.m.
Cost: Free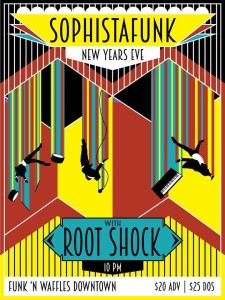 If you're looking to avoid the cost of parties, looking to go out for a more subdued evening filled with great music, well, head to the downtown location of the music and waffle joint for Sophistafunk and Root Shock.
Where: Funk 'n Waffles, 307 S. Clinton St., Syracuse
Time: 8 p.m. – 2 a.m.
Cost: $20 | Buy Online
The newest little venue with a loud voice is holding an alternative New Year's celebration. Admission covers food and drinks, but no alcohol will be served. You didn't need booze to have a good time, plus dancing with anything in hand is a little difficult.
Where: The Rock Garage, 6739 Pickard Dr., Syracuse
Time: 8 p.m. – 1 a.m.
Cost: $20
It's a little twist on the New Year's Eve countdown (because not all animals are nocturnal). Come hang out with your favorite creatures and watch the ball drop. There will be a dance party and a juice toast at noon.
Where: Rosamond Gifford Zoo at Burnet Park, One Conservation Place, Syracuse
Time: 10:30 a.m. – 12:30 p.m.
Cost: Free with zoo admission | $8/adult, $5/senior, $4/youth, free/veterans and kids 2 and under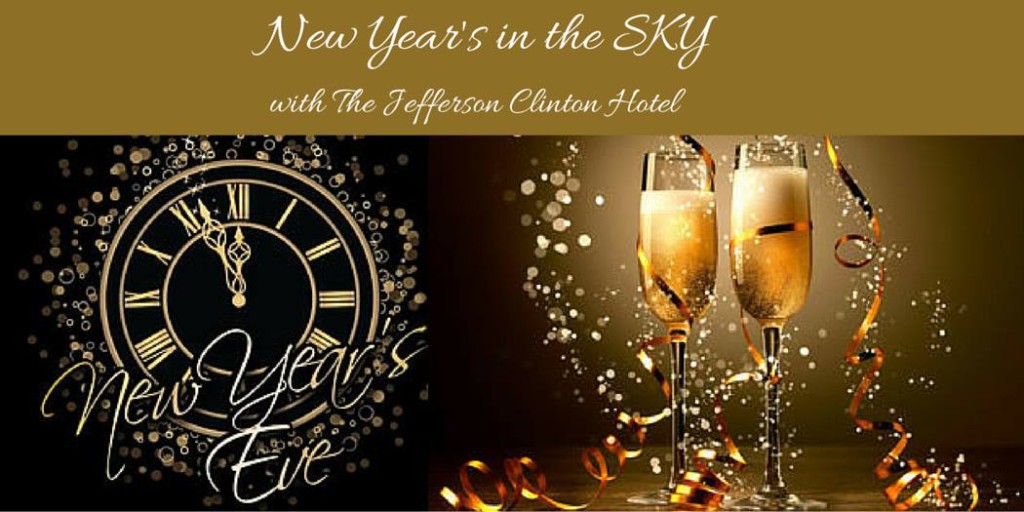 SKY is holding quite the party this year, and the party begins with a cocktail hour at 7 p.m. There are a handful of packages guests can choose from, and a couple include overnight packages with the Jefferson Clinton Hotel. Admission includes a five-hour open bar, photo booth, champagne toast and one delicious looking list of hors d'oeuvres and dinner stations.
Where: SKY Armory, 351 S. Clinton St., Syracuse
Time: 7 p.m. – 1 a.m.
Cost: $18/bubbly service, $125/person, $250/couple, $299/overnight (single), $399/overnight (couple) | Buy Online | 473-0826
Decisions, decisions. If you consider heading to Turning Stone, you'll be faced with a plethora of activities to choose from before one huge, collaborative ball drop celebration — balloons, lots of balloons. To cut to the chase, here is a list of packages for you to consider (prices do not include overnight accommodations).
VIP All Access| $150
Access to all venues within Exit 33, includes three drink tabs
Exit 33 All Access | $48.47
Access to The Gig, Tin Rooster and Turquoise Tiger
The Gig & Tin Rooster | $27.37
The Gig: Showtime, Gridley Paige, Last Left | Tin Rooster: Ryan Brooks Kelly, Beadle Brothers, DVDJ Biggie
Lava Nightclub | $69.50/general
DJ Dread, Joe Maz, Caroline D'Amore
Turquoise Tiger | $27.37
Isreal Hagan & Stroke, The Swooners
Where: Turning Stone Resort and Casino, 5218 Patrick Road, Syracuse
Time: 8 p.m. – 2 a.m.
Cost: See listing above. | Buy Online | 361 – 8177
[fbcomments url="" width="100%" count="on"]