Super Bowl Sunday is as famous for its TV commercials as a football game these days, right?
The morning after, aren't you more likely to catch somebody's judgment about the way the products were hawked between the plays as you are on the squad that won and the team that lost?
OK, maybe that's just a tad of a stretch.
Nevertheless, as we prepare to tune to NBC's 6:30 p.m. Sunday broadcast of the battle between the Seattle Seahawks and New England Patriots — may the balls all be inflated to maximum, please and thank you — writer Sean O'Connell of Cinema Blend has smartly decided to further stir and shake the movie world into the mix, too.
On Wednesday he posted his take on the 10 upcoming movies that he thinks should have their trailers shown during those Super Bowl commercial breaks on Sunday.
He writes: "Super Bowl Sunday is a lot like Christmas morning for movie geeks. In between breathless updates on Deflategate, we are able to 'unwrap' new footage from a full slate of pending, effects-driven blockbusters … well, the ones that were able to spend millions on a 30-second TV spot showcasing their wares. …
"These are the 10 movies on Hollywood's release schedule that could use a Super Bowl boost. Maybe they aren't on your radar yet? Maybe a studio showed some footage, and it didn't go over as well as planned? Super Bowl Sunday could be Salvation Sunday if these films play their cards right and blow us away with a memorable trailer we are forced to talk about next Monday."
A sequel tops his list. He thinks that the fifth take with Tom Cruise leaping here and there for a Mission Impossible is ripe because studio Paramount moved its opening up from December to July 31.
After that comes, in order, Ant Man, Furious 7, Mad Max: Fury Road, San Andreas, Entourage, Tomorrowland, Terminator: Genisys, Point Break and The Man from U.N.C.L.E.
Yes, I raise my had in favor of Entourage because Ari and the guys deserve another Sunday spotlight, Point Break because I had no idea my favorite Keanu Reeves/Patrick Swayze bank robber/surfer mash-up was getting remade until this very second, and The Man from U.N.C.L.E. because I used to watch that secret agent show with my father on NBC way too many years ago.
Chris Pratt's head could fit in Indiana Jones' fedora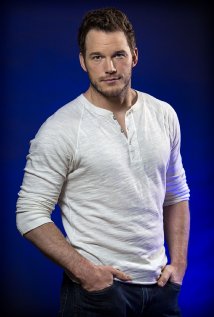 Fresh off watching his no-he-didn't turn as Johnny Karate-from-the-mind-of-Andy on one of Tuesday night's pair of episodes in this finale season for NBC's erratic sitcom Parks and Recreation I couldn't help but nod my head Wednesday as I read the piece by writer James White for empireonline, the one under the headline Chris Pratt Wanted as the New Indiana Jones.
"Before we go any further, we must caution you that this is strictly a rumour, and nothing concrete has been dug up yet. In fact, just by considering the idea, we may all be under threat from a giant boulder. Still: Deadline is reporting that Disney, fresh from bringing the original flavour Han Solo back for Star Wars: The Force Awakens, is now looking to put someone else in the trademark battered fedora as Indiana Jones. That someone – and don't say you didn't see this coming – is Chris Pratt."
First off. Yes, empireonline is a British site, hence those extra u's.
Secondly, nice idea. You bet I can see Pratt taking over for Harrison Ford.
On the TV show, his Andy has been consistently the funniest part of Parks, down for his ignorant bumbles and stumbles, sure, but always with that bit of dignified goodness on the inside, too.
And these movies he's in as sidekicks, The Five Year Engagement, Her, Delivery Man have his roles as shining moments.
Lest we not forget that not-so-little role as Peter Quill in Guardians of the Galaxy.
Of course, Pratt would have to fit the thrills and spills of Indiana Jones into an increasingly busy schedule. As White writes: "Naturally, any deal will have to take into consideration … he'll be out and about promoting Jurassic World this summer, is gearing up to shoot the Magnificent Seven remake with Denzel Washington and director Antoine Fuqua and is committed to return as Peter Quill for the next Guardians Of The Galaxy, already scheduled for an April 28, 2017 release here."
Not bad, Johnny Karate.

[fbcomments url="" width="100%" count="on"]