I attended a press conference on Tuesday Feb. 10 where Empire Brewing Company owner, Dave Katleski, announced the launch of a new beer based on using Chinese black tea as an ingredient.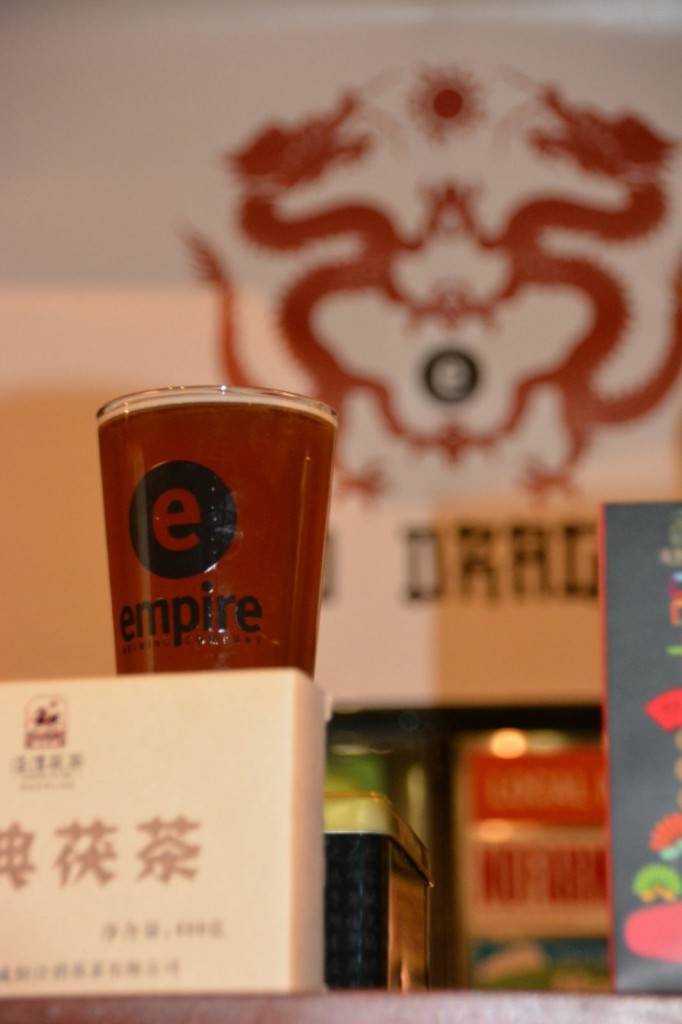 Dave attended a trade mission to China, sponsored by CenterState CEO, and met the owners of the Jing Wei Fu Tea company, whose product forms the base for the new brew.
The name of the brew is Two Dragons, derived from Katleski's and Mr. Ji's (the owner of the Tea company) birthdays and their common Chinese calendar sign of the Dragon.
Tim Butler, Empire Brewing Company Master Brewer explained that the tea combines "American Craft brewing techniques with the history and precision of the Jing Wei Fu Tea producers. The Tea bricks must be pressed with just the right amount of pressure in order to promote the growth of the 'golden flower', which is what makes this tea so unique. The 'golden flower' is a tiny yellow spore produced during the third fermentation cycle of Fu Tea. These spores are actually a kind of probiotic, proven to help control body fat and blood sugar, as well as improve intestinal functions. "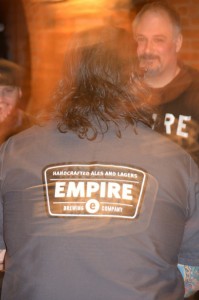 This may be the first "healthy" beer ever brewed. Butler explained how he had to carefully brew the tea at lower than usual temperatures so as to not destroy the flavor of the tea during the beer brewing process.
Samples were available for those present.  The beer is smooth and fruity, and has a great drinkability.  Two Dragons is now on tap at Empire Brewing Company on Walton St.
The hopes of both companies are to export and distribute the tea-beer in China for Empire Brewing Company and in return, assist Jing Wei to distribute tea in the United States.
– William Brod is the Publisher of the Syracuse New Times

[fbcomments url="" width="100%" count="on"]