Determined male and female athletes from all corners of the state will vie for medals in the Special Olympics New York State Winter Games on Friday, February 21 through Sunday, February 23, in Syracuse.
State athletes, people with intellectual disabilities ranging in age from 8 to 80, embody the same Olympic spirit as their Sochi counterparts says Renee Snyder, the state Special Olympics Vice President of Development and Public Awareness.
"The Special Olympics is about independence, dignity and respect for these athletes," she says.
Medal events include alpine skiing, cross country skiing, snowshoeing, figure skating, speed skating and floor hockey at various venues in and around Syracuse. New York State has the largest Special Olympics program in the country with more than 8,000 athletes, Snyder says.
"The Special Olympics is the largest amateur organization in the world," Snyder said. "These athletes train 12 weeks and earn their spots to compete."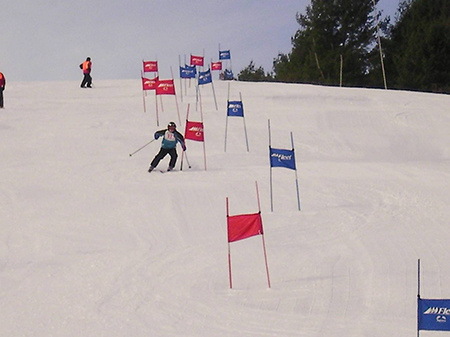 For Nicole Clapper, the excitement of Olympic-style competition is pure gold. The 17-year-old from Oneida will compete in figure skating at the Onondaga County War Memorial. Clapper, who keeps all her medals in a shoe box, has been figure skating she was 9. On Feb. 18, she recently skated at the Bank of America Special Olympics Showcase at Bryant Park in New York City.
Clapper's grandmother, Lani Seifert, says the competition between athletes at the Special Olympics is supportive, not cut-throat. Clapper, a veteran of multiple winter and summer state Special Olympic Games, is one of approximately 100 athletes representing the Central New York Region.
"All the athletes root for each other and feel bad when someone falls down which doesn't seem to exist in regular competition."
Clapper is looking forward to the pomp and circumstance of the opening ceremonies Feb. 21 at the Oncenter.
"I like meeting the different athletes that come to compete and like making new friends," says Clapper, a junior at Oneida High School.
The Games were held in Rochester last year but returned to Syracuse after a three-year absence. Syracuse will also host the Winter Games in 2014. Athletes compete in designated divisions against other athletes of similar ability.
Snyder says the most important thing the community can do is attend events and support the athletes. Admission is free at all the venues and events are open to the public including the opening ceremonies at 8 p.m. on Friday, Feb. 21.
"What we really need is for people to come to the events and be a fan and cheer on the athletes," Snyder said. "Many who come from far distances don't have anyone to cheer for them."
Snyder says the opening ceremonies will feature 100 law enforcement representatives in the Olympic torch run to light the "Flame of Hope" in addition to main event, the parade of athletes.
Greek Peak Ski Resort in Cortland is host to the alpine skiing events Feb. 22. Rick Fennel, the operating manager at the ski center, is pleased his facility can host such an inspiring event. He expects 70-80 competitors and hopes people will come to support the athletes.
"We love doing events like this," Fennel says. "We want them to have a good time, that's what it's all about. It should bring a tear to everyone's eye, in a good way."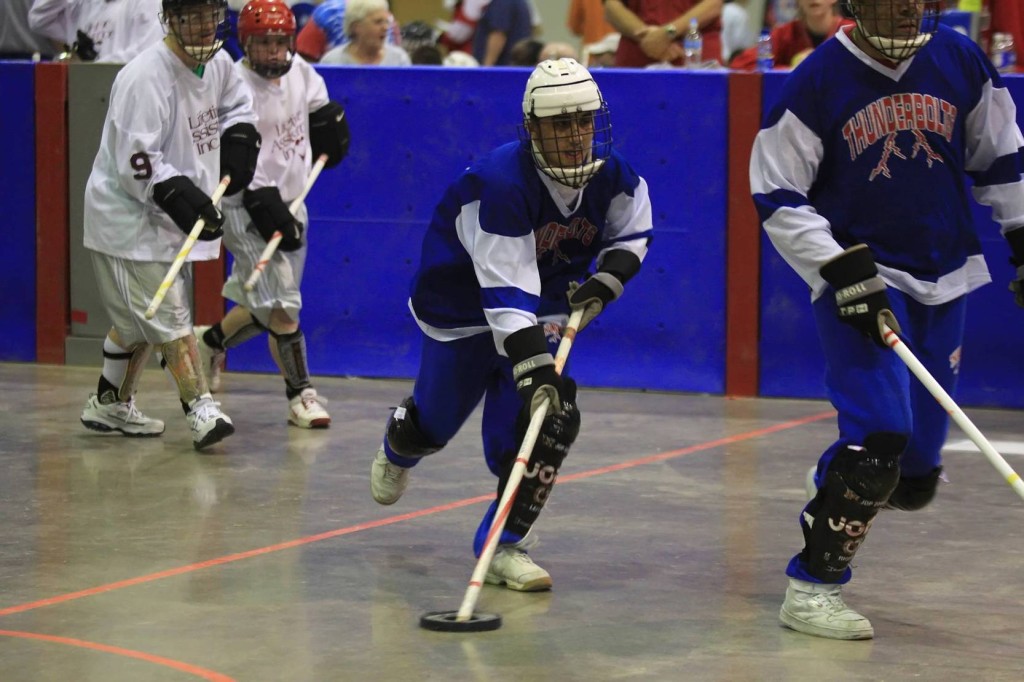 If you go…
Nearly 1,000 athletes and coaches will be on hand from across the state to compete in the Special Olympics State Winter Games in Syracuse. Competition will begin Feb. 22 in five sports – Alpine Skiing, Cross Country Skiing, Snowshoeing, Skating, and Floor Hockey.
The weekend will begin with Opening Ceremonies at 8 p.m. on Feb. 21 at the Syracuse Oncenter featuring the ceremonial parade of athletes and the Law Enforcement Torch Run.
Here's a list of the sports, times and venues:
Alpine Skiing – 10:30 am -3 pm at Greek Peak Mountain Resort (2000 New York 392, Cortland, NY 13045)
Cross Country Skiing – 9:30 am -2:45 pm at Highland Forest (1254 Highland Park Road, Fabius, NY 13063)
Figure Skating – 11 am-2:30 pm at War Memorial at Oncenter (515 Montgomery St, Syracuse, NY 13202)
Floor Hockey Team – 10:30 am – 4 pm at Syracuse Oncenter (800 South State St., Syracuse, NY 13202-3017)
Snowshoeing – 10:30 am -3 pm at Thornden Park (Thornden Park Dr., Syracuse, NY 13210)
For more information on the NYS Special Olympics, CLICK HERE
For more Sports and Fitness – CLICK HERE
[fbcomments url="" width="100%" count="on"]