Pop quiz: In 2013, hundreds of people representing 21 states and 14 countries visited downtown Syracuse to:
A. Shop at the Urban Outfitters store in Armory Square.
B. See the American Moderns exhibit at the Everson Museum of Art.
C. Walk or run along the Creekwalk recreation trail.
D. Walk and eat at the same time as part of a Sampling Syracuse food tour.
If you answered "D," you are correct. Sampling Syracuse Food Tours owner and guide Kate Gillen showed off downtown Syracuse's mouthwatering side to more than 350 guests in her first year of operation.
They sampled, among other things, pulled pork and macaroni and cheese at Dinosaur Bar-B-Que, Irish specialties at Kitty Hoynes Irish Pub, spicy hot tomato oil and stretch bread at Pastabilities and espresso drinks and coffee beverages at Freedom of Espresso.
"It seemed as if each week, someone from out of state or from Canada was on the tour," Gillen says. "At the end of the summer, I had the honor of taking Fulbright Scholars who are studying here in Central New York on a private group tour. They helped bump up the number of countries."
Sampling Syracuse Food Tours are on hiatus until April. Tours will again be offered on Saturdays, and maybe on Fridays, too, Gillen says. The cost is $39 per person.
Gillen, 34, got the idea for offering food tours in downtown Syracuse after enjoying similar tours in other cities on her travels. She began offering her tours last April.
Tours begin in Armory Square, include five restaurants and last about three hours. Gillen suggests that participants eat breakfast and leave room for lunch–the samples add up to a meal.
"I was pretty stuffed by the end, but who could turn down Gannon's ice cream?," asks one review on TripAdvisor.com. "I would definitely recommend this tour to anyone who's from/lives in Syracuse, and it's a 'must do' for any out-of-towners."
Tours are held rain or shine and include commentary about local history, culture and architecture as well as the growing number of food and dining options downtown.
Gillen says awareness of and buzz about Sampling Syracuse began to build last year after she appeared on Ted Long and Amy Robbins' popular morning show on WNTQ-FM 93.1 (93Q) and on Bridge Street on WSYR-Channel 9. In addition to out-of-towners, the tours attract Central New Yorkers who don't often have the opportunity to visit downtown and residents of the region, such as Utica, Binghamton and Cortland, who take the tour as part of a Syracuse day trip.
"As much as I love showing off Syracuse to people from out-of-town," Gillen says, "it's most gratifying to see people who have lived here for a while (or, their whole lives), see Syracuse in a new light and become excited about the revitalization happening downtown."
Gillen lives in Syracuse and is a middle-school speech-language pathologist. Some of her favorite local food spots not on her tours include Alto Cinco, Darwin on Clinton, Riley's, the Blue Tusk, Eva's European Sweets, Swallow's Restaurant and the cheese department at the DeWitt Wegmans.
In addition to Saturday tours, in season, Gillen welcomes inquiries about private tours. For information about Sampling Syracuse Food Tours, visit www.syracusefoodtours.com or email [email protected]
Wine Trail Events
It's only January, but 2014 already promises a full calendar of tasty happenings in Finger Lakes wine country.
At events along the three main wine trails, you can sample foods including local cheeses and meats, gumbo, jambalaya, barbecue and pasta, all paired with signature wines.
And while no one wants to think about Christmas, holiday events on the wine trails are popular–and tickets are snapped up early. So it pays to plan ahead. The wine trails along Cayuga, Seneca and Keuka lakes are within easy reach of Syracuse.
Cayuga Lake Wine Trail: The nation's oldest wine trail, which has 17 wineries, has four events planned this year: Say Cheeeese (Feb. 8-9), Mardi Gras (March 1-2), Wine and Herb Fest weekends (April 25-27, May 2-4) and Holiday Shopping Spree weekends (Nov. 21-23, Dec. 5-7).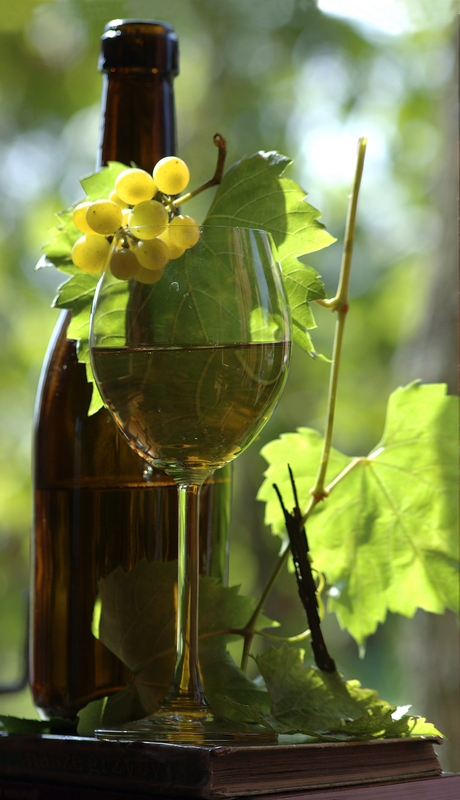 Season passes, good for all four of the trail's 2014 events, can be purchased through Feb. 7. For information about the trail and to purchase individual tickets or passes, go to www.cayugawinetrail.com or call (800) 684-5217.
Note: Watch for Toro Run Winery, the wine trail's newest member. Toro Run is closed through February, but will participate in Say Cheeeese Feb. 8 and 9. Its signature wine is Gruner Veltliner. For information, visit www.ToroRunWinery.com/.
Seneca Lake Wine Trail: With 34 wineries, Seneca is the largest wine trail in the Finger Lakes. It kicked off its 2014 events with Pasta and Wine Weekend earlier this month. That leaves five events to go: Chocolate and Wine Weekend (Feb. 7-9), Cruisin' the Tropics Weekend (March 28-30), Spring Wine and Cheese Weekend (April 25-27), Smokin' Summer Kickoff (June 6-8) and Deck the Halls Weekends (Nov. 21-23, Dec. 5-7).
For information about the trail and to purchase event tickets, go to senecalakewine.com or call (877) 536-2717.
Note: The wine trail has two new members, Standing Stone Vineyards, in Hector, and Serenity Vineyards, in Penn Yan. While new to the wine trail, neither is new to growing and making wine. Visit www.standingstonewines.com/ and www.serenityvineyardsofny.com.
Keuka Lake Wine Trail: The seven wineries that make up this trail begin their event season Feb. 15 and 16 with Cheese and Wine Lovers Weekend. What cheeses pair well with Riesling, the region's most celebrated wine? Ask that question at seven wineries and you might get seven different answers. Meanwhile, sample both savory dishes and sweet treats prepared with cheese and served with pours of wine.
Other 2014 events include: Viva Italia (April 5-6), Keuka in Bloom (May 3-4), Barbecue at the Wineries weekends (June 21-22, June 28-29), Harvest Celebration of Food and Wine (Sept. 13-14) and Keuka Holidays weekends (Nov. 8-9, Nov. 15-16).
For information about the trail and to purchase event tickets, go to keukawinetrail.com/ or call (800) 440-4898.
Note: Be sure to visit 2013 Governor's Cup winner Keuka Springs Vineyard, on the east side of the lake. Visit www.keukaspringwinery.com/index.html.
Margaret McCormick is a freelance writer and editor in Syracuse. She blogs about food at eatfirst.typepad.com. Follow her on Twitter at @mmccormickcny.
For more FOOD – CLICK HERE
[fbcomments url="" width="100%" count="on"]