Arts
Remembering Syracuse pianist Tony Riposo's varied career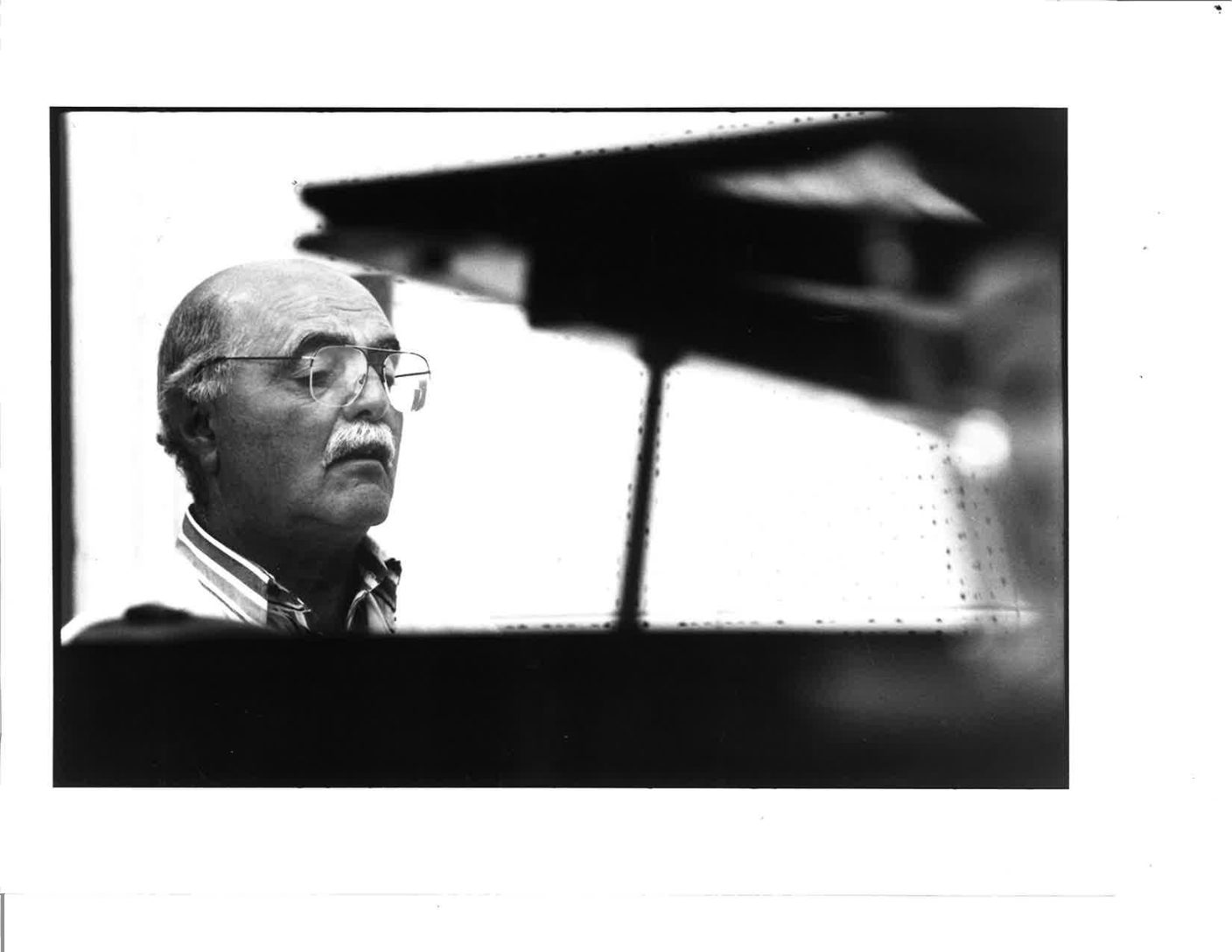 Consider the tremendous arc of Tony Riposo's musical career, from "hocus-pocus dominocus" with the Magic Toy Shop gang to "ring-a-ding-ding" with the Rat Pack.
Thousands of Central New York baby boomers first heard Riposo's consummate keyboard work in the late 1950s when he portrayed Twinkle, the silent, piano-playing clown on The Magic Toy Shop, a children's show aired over WHEN-TV (now WTVH-TV).
Riposo, who died Oct. 6 at age 92, was one of the most accomplished professional musicians ever produced in Syracuse, where he grew up on the North Side during the Great Depression. By the time he took the Toy Shop gig in 1955, he was already a mainstay on the city's nightclub scene, leading small combos at places like Club Candee, the Casablanca, Lorenzo's, Club Flamingo, Andy's Inn and Luigi's.
At those nocturnal hot spots, Riposo was an entertainer. On the daytime Magic Toy Shop show, he was an educator. In a short memoir published in 1996, the TV show's executive producer, the late Jean Daugherty, reported that Tony himself created the role of Twinkle.
"He requested he be silent vocally," she recalled, "so children would learn to listen to his music."
Costumed in overgrown white ears, black triangle eyebrows and widely painted lips, Twinkle sported a Leprechaun-style top hat and a ruffled clown's collar over a black-and-white tunic.
"Tony wondered what his fellow musicians would think about him working on a 'kids' show,'" Daugherty remembered. Whenever Twinkle was away Daugherty had to hire vacation replacements for the live show, pianists such as Mario DeSantis, Sox Tiffault, Joe Carfagno and Phil Klein. "And Tony found out they appreciated the importance of his role."
Some of Riposo's earliest gigs were played with his older brothers: pianist Mike and guitarist Sam, and later with younger brother, Joe. Having started out on accordion at age 5, Riposo and his siblings performed weekends at restaurants. At 16, he switched to piano and began working with local pros, and by the time he was 18 in 1943, Riposo often accompanied national touring artists at concert halls and theaters.
After serving in the U.S. Navy during World War II, he attended Syracuse University, graduated with a degree in composition and continued playing local restaurants and jazz clubs along with radio shows on WFBL and WAGE.
When WHEN-TV bought WAGE-AM in 1954, Riposo was hired as its musical director, paving the way for his role on The Magic Toy Shop. While he worked mornings at WHEN, Riposo performed most nights at places such as Three Rivers Inn north of Liverpool, then owned by Doc Somers.
Sometime around 1956, Tony found himself accompanying the McGuire Sisters there. The three Ohio-born songbirds — Christine, Dorothy and Phyllis — had become instantly famous for their 1954 chart-topper, "Sincerely." Whenever they played Three Rivers, the sisters requested that Riposo play piano for them. Then in 1957 the sisters scored their second chart-topper with "Sugartime." Before long, Riposo agreed to go on the road with them.
Around the same time Riposo was hooking up with the McGuires, he and his younger brother, Joe, worked together with the Tony Riposo Orchestra at Three Rivers Inn. The orchestra included cats like tenor saxophonist Sal Nistico, later a driving force in the post-bop movement, and drummer Ronnie Zito, who toured with Bobby Darin.
"We ran that band for about seven years in the 1960s," recalled Joe, a talented reed player who went on to become director of jazz studies at SU. "It was a great education for everybody because we'd back up singers like Tony Bennett, Frankie Laine, Connie Francis and Nat 'King' Cole. Each star usually had a 10-day run, and we'd play three shows a day and dance sets in between the shows."
On June 9, 1963, after performing with the McGuire Sisters that evening on The Ed Sullivan Show, Tony witnessed a legendary brawl between Frank Sinatra and Ava Gardner at Trader Vic's in Manhattan. The incident — at a post-show party hosted by Phyllis McGuire's boyfriend, Chicago Mafia don Sam Giancana — was chronicled in Kitty Kelley's unauthorized 1986 biography of Ol' Blue Eyes, His Way.
Besides working for Ed Sullivan, Riposo would go on to conduct television orchestras for program hosts Merv Griffin, Johnny Carson and Mike Douglas. He also taught briefly at Onondaga Community College.
As the 1960s came to a close, Riposo renewed his commitment to the McGuire Sisters, which necessitated a move to Las Vegas. There he became music director at the Tropicana, and later the Desert Inn, where he enjoyed working with artists such as Dean Martin, Frank Sinatra and Sammy Davis Jr.
In Vegas, Riposo also played and conducted shows at Caesar's Palace, the Dunes, the Sahara, and the Aladdin. He appeared with the McGuire Sisters and the Washington Symphony Orchestra at President George H.W. Bush's inaugural.
After a quarter-century in the desert, Riposo returned to the drumlins of Syracuse to be with family and friends and to enjoy its varied golf courses, but he never totally retired from music. He traveled back to Vegas a few times to perform with Phyllis McGuire. who was then singing solo, and he also teamed up with brother Joe for several SRO performances at Liverpool Public Library.
Five years ago, Joe Riposo paid tribute to Dom Bruno's old Three Rivers Inn with a new composition called "Through a Child's Eyes." And a few years before, Joe had written a piece specifically dedicated to Tony, "Song for My Brother."
"He loved both of those tunes," Joe reported, "but after he played 'Song for My Brother' a few times, he advised me to consult with him before I wrote another tune for him." Turns out the younger brother had surprised the piano man with the composition's harmonically challenging chord structure, just as the older brother had often challenged Joe with similar musical contests.
One of the first things Tony Riposo did after his return from Nevada was a simple favor for an old friend, circa 1995. After bandleader Stan Colella had taken sick, Riposo grabbed the baton and conducted Colella's orchestra at a prestigious Clinton Square concert.
Syracuse musicians cherished the chance to work with Tony Riposo. "He was a brilliant musician and pianist, but beyond that, he was one of the most personable and genuine people I have had the pleasure of knowing," said saxophonist John Delia.
Drummer Larry Luttinger agreed: "When he led a band, or acted as accompanist, you always played your best. You knew you were in the presence of a huge talent who had lots of class. He was always ready with a story as well. He was one of the greats of a bygone era, when good music was popular music."
[fbcomments url="" width="100%" count="on"]