Last year, Recess Coffee House co-owner Jesse Daino traveled to Idaho to tour the Diedrich Roasters factory, take their coffee roasting courses and lay the groundwork for a new, custom-made roaster to support Recess' growing wholesale and mobile operation.
Earlier this year, Daino's partner, Adam Williams, spent a week at the International Culinary Center in New York City getting a "bread-ucation" and preparing to amp up Recess' baking production and take it in a new direction.
They thought it would hold them for several years, but it soon became clear that the 900-square foot Recess roasting facility in a former diner on Burnet Avenue in Syracuse would not accommodate the new roaster — plus a commercial oven, mixers and other baking equipment.
So, for the second time in 18 months, the Recess owners are moving part of their business. But it's all part of positive growth and a change, Daino says.
On June 1, Daino and Williams secured the keys to a 3,000-square foot warehouse at 114 Boss Road in DeWitt and began the process of moving, again. The new facility will provide much-needed production, storage and office space, as well as room for cuppings (roaster tastings), barista training and — eventually — classes for the general public. It will not have a retail coffee shop.
Centerpiece of the expanded operation is the new Diedrich roaster that Daino says he has been staring at for weeks and is eager to fire up. It will replace a 100-year-old copper barrel roaster that Recess has been using for years to roast its fair trade and organic coffee beans, and will ultimately supply a more consistent product as demand for their coffee increases and Recess grows its reach.
The warehouse will also serve as a bake shop that supplies the coffee house at 110 Harvard Place in the Westcott Nation, which has become well-known for its vegan and non-vegan cakes, cupcakes, cookies, biscotti, brownies, doughnuts and more. A baking assistant was hired recently to join the Recess team and the owners plan to eventually expand their offerings to include artisan breads, wedding and other special occasion cakes and cannolis.
The expansion follows a near total renovation of Recess Coffee House that includes new custom built furniture and counters from local furniture designer and maker Zeke Leonard, a new chalkboard sign designed by local artist Cayetano Valenzuela and a fresh coat of paint from the owners. The upgrades streamline grabbing a coffee or cappuccino to go and add some additional seating.
Recess was founded in 2007 and quickly gained a following for its coffee, espresso drinks and baked goods. The coffee house is now open 7 a.m. to midnight daily and offers a short list of sandwiches as well as coffee, tea and desserts.
Beyond the coffee house, Recess beans can be found on the shelves at Syracuse Real Food Co-Op, Natur-Tyme, Green Planet Grocery and other retail locations. Local restaurants serving Recess coffee include Stronghearts Cafe, Funk 'N Waffles and others. Recess coffee will be featured on the menu at the revamped version of The Krebs in Skaneateles, which is expected to re-open this summer.
The Recess Mobile coffee trailer will set up shop Saturday (June 7) at the Funky Flea at the Everson Museum in Syracuse and at the Found Flea in Ithaca and other special events this summer. For information on where to find Recess Coffee and for information on events and catering with Recess Mobile, visit recesscoffee.com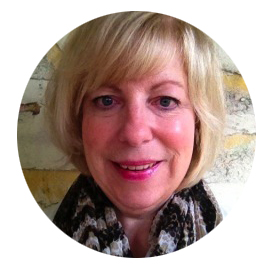 Margaret McCormick blogs about food at http://eatfirst.typepad.com. Follow her on Twitter at @mmccormickcny. Email her at [email protected].
[fbcomments url="" width="100%" count="on"]