On Thursday night, 9.2 million people tuned in to watch what ultimately played out as a mildly entertaining ratings stunt by NBC: Peter Pan Live.
The performance was broadcast live from a custom-built sound stage on Long Island and starred Allison Williams (newsman Brian Williams' 26-year-old daughter, and one of the stars of HBO's Girls), Christopher Walken, a few Broadway talents and a cadre of unknowns. The ambitious undertaking was a followup to last year's brilliant flop, The Sound of Music, which starred country music darling and American Idol Carrie Underwood. Last year's ratings were much higher (almost double), but the backlash that followed a night of frustrating sound problems and awkward pauses (Live theater without an audience? Hard to do.) could be the cause of this year's lackluster tune-in. Or maybe it was Allison Williams plea not to "hate-watch," which many responded to by not watching at all.
In terms of quality, the broadcast itself went much better than last year's. There were almost no sound problems – in fact, for the most part, the sound department may have been the evening's most on-point participants. There were a few moments of dialogue overshadowed by the pre-recorded score, but for the most part the clarity of the characters' voices came through well.
This served the elegantly composed and well-suited Broadway actors well. Broadway songstress Kelli O'Hara stole the aural spotlight whenever she was singing, which was certainly not often enough. As Mrs. Darling, there were few opportunities for her to shine, but she shimmered nonetheless in a warm and touching rendition of "Tender Shepherd."
Playing the oldest Darling child, Wendy, wide-eyed newcomer Taylor Louderman more than held her own next to her seasoned "mother." Her beautifully controlled and pure soprano spilled out like the water surrounding her in "Just Pretend." She was one of the evening's most convincing actors, and perhaps the show's true star.
Broadway veteran Christian Borle, who also starred in last year's broadcast, played Mr. Darling opposite O'Hara and Mr. Smee, the first mate of Captain Hook. Borle's transition between the two roles was so seamless as to be noticeably impressive, and in each, he was spectacular. He, O'Hara and Louderman demonstrated that true stage actors are the right casting choices for an event like this.
Especially next to such talent, the show's two "stunt cast" roles fell noticeably short. Allison Williams is a talented screen actress, as demonstrated in her role as Lena Dunham's best friend Marnie on the HBO series Girls. But her understated, down-to-earth affect did not translate well to the bigger sort of acting needed on the stage. She never seemed to lose her half-smile, and her enthusiasm felt overwrought and at times entirely out of place. Her sparkling belty voice was lovely when it came through, but she began the night by clipping several of her notes due to lack of breath support. As the initial jitters wore off, she did alright, but a more seasoned Broadway actress probably could have improved upon her performance.
Christopher Walken, on the other hand, did not do the role of Captain Hook an ounce of justice. Walking (pun intended) lazily through his blocking and clearly reading off-screen cue cards, Walken phoned the whole night in, leading some to question his sobriety. It certainly seemed like there was something going on there. It wasn't expected that he would suddenly take off and dance like a limber Neil Patrick Harris, or that he's been hiding a buttery tenor from us all these years, but Walken barely delivered his lines. It was a crushing disappointment for those who (like me) expected the quirky actor to make the whole thing worth watching.
The ensemble, overall, was excellent. Dancers and singers who clearly made the most of their eight weeks of rehearsal hit their marks with precision – but not enough precision that this didn't feel like a live event. Despite the flubs and disappointments, there was something magical about knowing that this was all happening in real time. Nothing beats a night at the actual theater, sitting next to actual people, but I felt a glimmer of companionship as I sat on my couch and chatted with fellow nerds. Next year, perhaps a studio audience and a gamble on an all-Broadway cast would serve NBC well. They have already scheduled The Music Man, and you can be sure I'll be there to "Pickalittle (Talk-a-little)" all the way through.
What musical would you like to see staged live on TV?
An Observation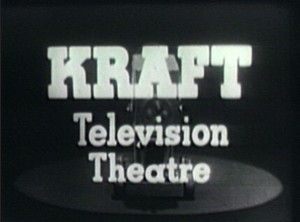 Theatrical event television is nothing new. In the middle of the 20th century, when television was in its infancy, live staged plays and performances were the name of the game. For televisions toddler years in the 1950s, all content was staged live from New York, and produced with the aim of selling something – one something. Companies like Kraft and Ford sponsored shows the bore their name. Kraft Television Theatre was one massive hit, running from 1947 to 1955, racking up 11 seasons and 650 episodes. It featured performances of original and familiar theatrical works, both comedies and dramas, like Alice in Wonderland and A Christmas Carol.
As Kraft Television Theatre was developing and evolving, the echos of the beginning of the U.S. Civil Rights movement were beginning to ring out from the southeast. One year before the show ended, at the height of its popularity, the Supreme Court made a landmark decision in the case of Brown vs. Board of Education of Topeka, Kansas, integrating all public schools and touching off protests. The very same month, Kraft Television Theater aired its production of Alice in Wonderland. While many watched Alice fall through the looking glass, a race war was being fought in the courts and in the streets.
It's hard to ignore the comparison to our own situation this past Thursday. While we sat watching Peter fly off to Neverland, protesters in New York City and across the country mourned the murder of Eric Garner and decried the lack of justice for the man (or men) who did it. Sixty years later, an unnerving contrast is still observable.
You would think that, in 2014, we could talk simply about the joyous return of live theater on television, and what a wonderful callback that is to an earlier time. I hope that in another sixty (or fewer) years, there will be no other comparison to make.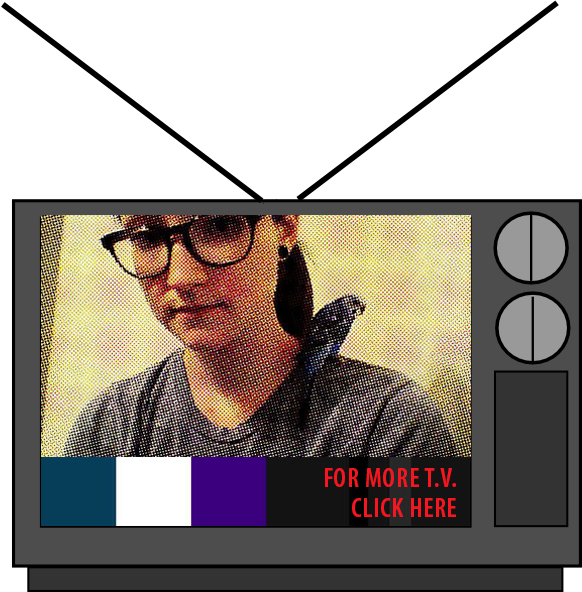 Sarah Hope is a graduate student at Syracuse University, where she focuses on television, entertainment history and classical music. Find her on Twitter @sarahmusing.
[fbcomments url="" width="100%" count="on"]