Food
Perfectly Frank: Remembering departed local hot dog griller Bob Luongo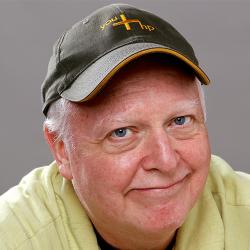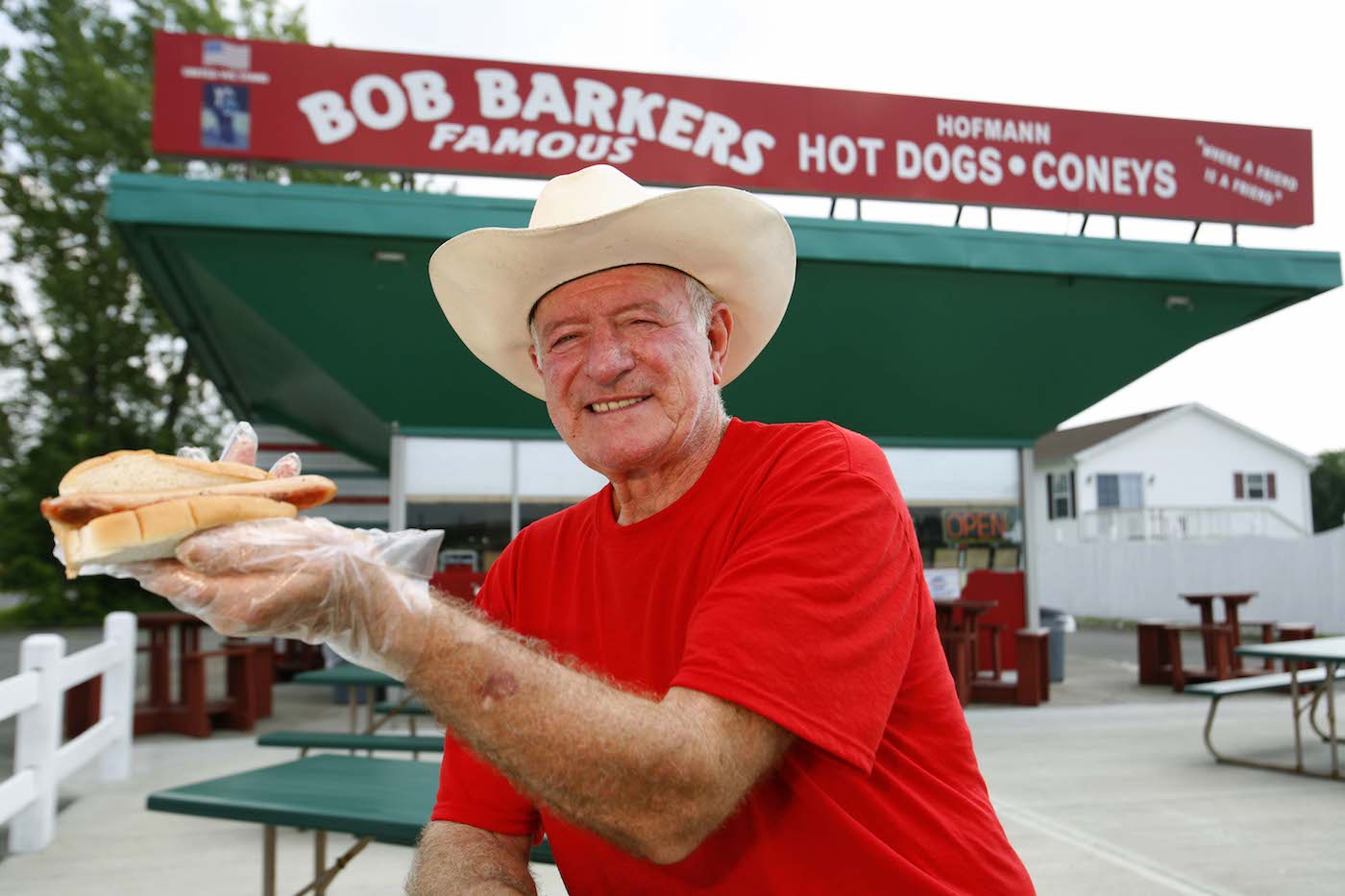 Remembering Central New York's all-time favorite fast-food vendor, Bob Luongo.
The Syracuse New Times could not let 2016 slip by without paying tribute to Bob Luongo, better known to most hot dog-loving locals as Bob Barkers. The wiener griller died April 29 at age 76.
For more than 30 years, Luongo held court during football and basketball games as he parked his portable hot dog stand outside of Syracuse University's Carrier Dome, at events such as the St. Patrick's Parade every March, and at various locations such as Gander Mountain, area parks and wherever something was happening, from streetside concerts to summertime car shows.
Luongo also ran his longtime Bob Barkers shop at 3712 New Court Road in Lyncourt, which first opened in 1964 as a Henry's hamburger franchise for a 10-year run. Luongo kept the chain's red, white and green color scheme and simply switched the menu fare. Prior to the Lyncourt location, Luongo also operated an indoor outlet on Park Street near the Regional Market,
In a July 2009 Syracuse New Times article, Luongo recalled that he got into the hot dog business literally "by accident": a 1982 auto mishap derailed his 24-year career pouring cement in the local construction industry, where he claimed to have helped create many of Central New York's highways and buildings. So he spent $300 to build his first hot dog cart and went in front of downtown's former MONY skyscraper to serve his sizzling tube steaks. "And the rest is history," he remarked with a twinkle in his eyes.
For an even earlier Syracuse New Times article titled "Hot Dog King On a Roll" from Sept. 26, 1984, Luongo dished to writer Roland Sweet about another simple secret to his success. "I saw these hot dog carts downtown and when I bought a few hot dogs, I immediately saw they weren't doing it right. The vendors were just handing over hot dogs and taking money, like clerks. I figured I could do better just by adding some personality." So he started wearing his straw hat while mixing his friendly patter with customers, and they kept coming back for more.
Luongo was also a hot dog on the dance floor: At age 17 he was named jitterbug champ at a 1957 statewide competition. He and his partner beat out 97 other couples during a televised competition at the New York State Fair, where Bob Hope and Clayton Moore (a.k.a. the Lone Ranger) served as judges. During his 60s and 70s, Luongo was still a talented hoofer who was a featured contestant during the Syracuse New Times' Dancing With Our Stars hoedown.
He was also a longtime presence at downtown's Festa Italiana, where he could be seen dancing to the frenzied swing bop of octogenarian Jimmy Cavallo during the Syracuse-bred saxophonist's annual shows. Alas, Luongo was unable to catch Cavallo's final Festa Italiana gig in 2015 when the musician's delayed plane ride squelched his Friday appearance. Nor could Luongo catch Cavallo's Saturday show, either, because he had to hustle hot dogs at the Dome.
Luongo was also a familiar fixture at the Syracuse New Times' annual Syracuse Area Live Theater awards show. The tuxedoed Luongo, sans coneys, would assist SALT winners as they made their way to the podium.
Luongo always banked on fresh franks from Hofmann Sausage, albeit they were flavor-enhanced by his "special seasoning" that he added to his cooking oil during the grilling process. He also served more than a few notables over the years, and he had anecdotes aplenty to share. "Mayor Lee Alexander once told me, 'Bob, I'd rather eat a burnt coney from you than the finest steak from a Central New York restaurant," Luongo recalled with relish. "And Mitch Miller told me, 'Bob, if you were in New York City selling your hot dogs, Nathan's would be in real trouble."
In 1984 Luongo remembered his most famous stunt, which was connected to comic Jimmy Durante's booking at the long-gone Three Rivers Inn in Phoenix. Luongo decided that doing a Frank Sinatra impersonation on the telephone was the best way to meet the Schnozzola:
"Jimmy, this is Frank Sinatra," Luongo began. "Listen, I'm going to be in Buffalo and I'd like to come over and catch your show at the Rivers. Don't let anybody know."
"OK, Frank, I won't. Thanks a million!" Durante replied.
"So I went out there and I go up to his dressing room," Luongo continued. "I said, 'Is Frank Sinatra coming here tonight?' and he said, 'How'd you know that?' I said, 'Mr. Durante, Sinatra's not coming. That was me. I'm a big fan of yours and I just wanted to talk to you, and I thought the only way to get to see you was to mention Sinatra.' And he said, 'What do I care about Sinatra? I want to talk to you!'"
Flavorful stories like that would always accompany a tasty hot dog from Bob Luongo, Central New York's all-time favorite fast-food vendor.
[fbcomments url="" width="100%" count="on"]