Oh, that Judd Altman is a nice guy. Look at him handing out coffee to appreciative co-workers on the way to his desk. See the way he smiles as his boss manipulates his radio talk show on the air, pitching fits and raising the volume, the way good talk show hosts do while producers like Judd watch through the window and then stay the extra few hours to worry about the demographics and strategies and other important stuff while the talent lets him know he's too busy to discuss that right now and rushes off to …
Be the guy acrobatically hovering over Judd's own wife in his own bed when the poor schmuck arrives home an hour earlier than expected with a surprise birthday cake in hand, candles already lit. Half in shock, wife Quinn admits the affair with his boss has been going on for a year while boss bozo attempts to lie that it's the first time … in that position.
Next thing you know, Judd's mom calls from the hospital room to tell him that his ill father has just died. And I mean just, as she yanks the catheter her husband hated so much right out of his chest while her son winces on the other end of the phone.
Jason Bateman owns This Is Where I Leave You as the most shell-shocked of the Altman clan as he finds himself back in his hometown, in the house he grew up, following the orders of his mom that he and his fellow adult siblings and their significant others — sans Quinn, whom he's divorcing but instead prefers to tell all but his sister is back home with a bulging disc — sit shiva, seven days of hell for a family that wasn't even Jewish, for all they remember.
Directed by Shawn Levy from a screenplay written by Jonathan Tropper from the pages of his own novel, this is a family story that at times should make you both love and hate your own tribe even more for its own idiosyncrasies.
Because the Altmans display all of that and more in this week of discovery, rediscovery, self discovery and sheer doofus behavior. Just like real life but only better, in other words.
Bateman gets plenty of help from a strong ensemble cast that starts with the remade twin peak power of Jane Fonda, who plays therapist Hillary, who messed all her kids up but good when she published a wildly popular family biography tell-all a quarter century ago. Yes, Hillary had her boobs redone, and doesn't mind flaunting that fact to all, as they become quite the running gag.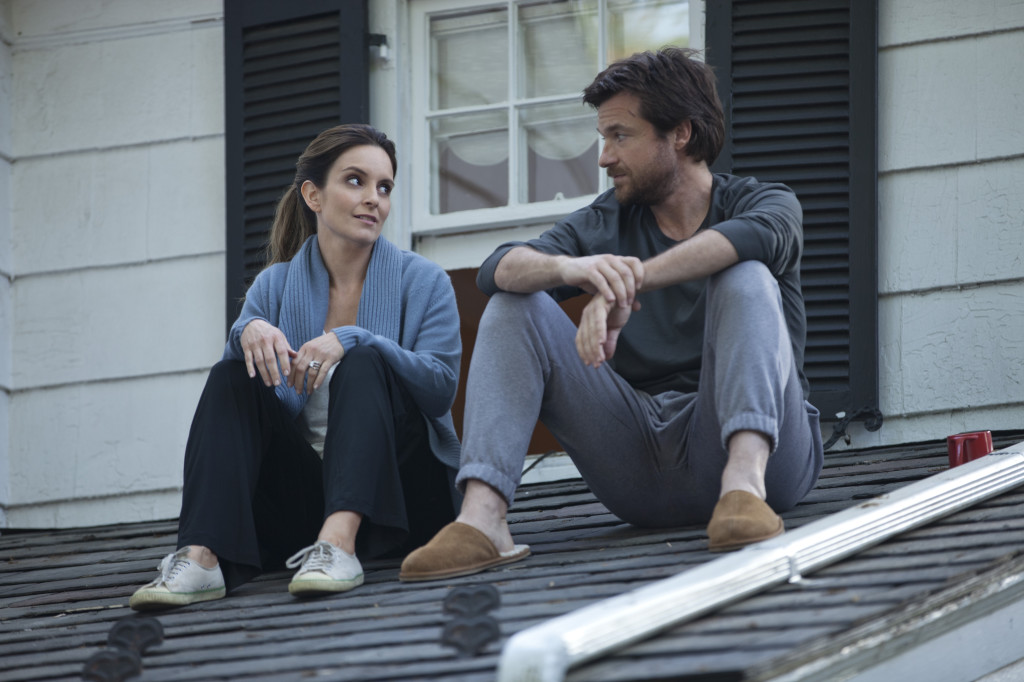 Tina Fey plays lone sister Altman Wendy, with Adam Driver loopy younger brother Phillip and Corey Stoll stern oldest brother Paul. Sure, the four Altmans love each other in their own peculiar way, but boy, do they know how to pick on familiar old wounds, too.
Throw in Kathryn Hahn as Paul's wife, who can't get pregnant; and Rose Byrne as Penny Moore, the old crush who still lives in town who can teach Judd a thing or two about how simple complications can be; Abigail Spencer as Quinn, the ex-wife who informs Judd that guess what, she's having his baby; Dax Shepard as the former boss who's man enough to stand by her side until he hears the first heartbeat; and Connie Britton as Phillip's older girlfriend who's — wait for it — a therapist, just like mom — and there truly is never a dull moment on the screen.
But even as all bring wise moments as well as bursts of laughter and tension, it's the solid work of Bateman as the ever-awakening and wisening-up Judd that serves as the moral center of the ensemble.
It's as if nothing really matters to any of them unless middle brother Judd has arched his eyebrow over it and decided one way or another.


Mark Bialczak is a veteran journalist who has lived in the Syracuse area since 1983. In early 2013, he was set free to write about whatever he wants. Click here to read Mark's BLOG.
[fbcomments url="" width="100%" count="on"]