Editor's note: Voices is a weekly column that provides a platform for Central New Yorkers to comment about the issues of the day. If you'd like to submit a column, email Larry Dietrich at [email protected].
Most Tuesday nights, you'll find me at choir rehearsal. From Labor Day to mid-June, 7:30 to 9:30 p.m. Tuesdays is sacred time; I try not to let other obligations interfere.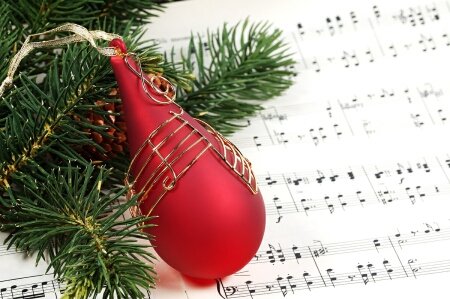 For about 15 years, I've been singing with the Syracuse Chorale, a community choir that's been making music for 60 years. The group includes some people who have studied or worked as musicians, and there are always a few music educators in the ensemble. But most of us are "non-career musicians"–doctors, lawyers, writers, teachers, retirees–seeking a welcoming atmosphere where we can make music.
I've also sung with the Syracuse Community Choir, a local treasure that stresses inclusion and social justice. Since I was a teen, I've been in school choirs, church choirs, community choirs. And, yes, I sing—loudly–in the shower (mostly show tunes) and in the car (mostly 1980s pop.)
I have never studied music. Most of my training came from talented teachers in the Fayetteville-Manlius School District, including the late, great Leighton "Sox" Tiffault. (Feel free to interpret this as a plug for continued spending on music in public schools.) While I can carry a tune, keep time and read music relatively well, I'm no standout. What Sox and others reinforced most was the simple joy of music–whatever the tune, whatever the skill level.
In the same way some people join a golf league or a softball team, I sing with a choir. Although I don't kid myself that I'm running a marathon during rehearsal, singing does require using core muscles, concentration and good breathing.
Don't underestimate the potential for fun in music, either. For the past two years, I've co-directed the chorale's spring cabaret. You have not lived until you watch several earnest 50ish men portray the Lollipop Guild from The Wizard of Oz.
Plenty of research shows that music is good for your health. It's been cited as improving your immune system, reducing stress, reducing physical pain and depression and improving memory function. Researchers in Sweden recently found that choir members' heartbeats synchronize when they sing together and create a healthful, calming effect.
As the divine jazz musician Sarah Vaughan put it, "When I sing, trouble can sit right on my shoulder and I don't even notice."
On Sunday, Dec. 15, 4 p.m., I'll be with the altos at the Syracuse Chorale's holiday concert, "Magnificent Magnificats." Our performance at the magnificent St. Paul's Cathedral will feature four versions of the Magnificat: the Song of Mary from the Gospel of Luke.
I love lots of musical genres, but there's something about four-part classical choral arrangements that make my heart and soul sing. Throw in some Latin ("Magnificat anima mea Dominum," which translates to "My soul doth magnify the Lord) and I'm in heaven.
At most of our concerts, there's a moment when all the stars are aligned: We're in perfect harmony, focused and the air seems to vibrate with passion. That's the magic of music. That's why I sing.
I know classical choral music is not for everyone. There are some forms of music that make me want to poke my eyes out, too. (In the spirit of the season, I will not name them.) But Central New York is rich with a broad array of musical outlets. I have friends and family who sing or play with all kinds of groups: community orchestra, men's a cappella, gospel, jazz, rock, garage bands, pops–you name it.
I've been to enough performances (and appeared in some) to concede that not every musical effort succeeds at creating "joyful noise unto the Lord." But it's still magic. Go ahead: Sing your heart out. 'Tis always the season.
Follow Renée K. Gadoua on Twitter @ReneeKGadoua.
Holiday Concerts
[fbcomments url="" width="100%" count="on"]