Juvar (J.T.) Houston speaks from the heart when he opens up about H2Fitness, a program he started in 2011 and one that is about far more than fitness. An athlete all his life, Houston went to the University of Buffalo on a scholarship but came home abruptly when his younger brother committed suicide.
"I made it a point," he says. "I had to do something to help kids that potentially could be going through the same thing."
Houston came home in 2004 and started working with youths in different organizations, including the local YMCAs and the city school district. He worked as a mentor, hoping the students would take something away from their discussions, even if it wasn't until years later.
"It might be something they remember and latch onto a few years from now," he says. "I care about (the kids) for different reasons. I had a single parent at home, no father figure. A lot of them are going through the same thing. It's good for me to talk to them. It helps both of us. I feel like I'm helping someone, and they are eager for someone to talk to."
But that help morphed into something more physical when Houston began developing activities for the kids that combined physical well-being with mental. Those fitness routines changed form again when adults Houston worked with realized his potential as a trainer.
"My step into working with adults had begun with kids," he says.
Coworkers started coming to him for training routines, and the casual classes quickly grew. It became obvious that the idea had teeth, and soon Houston was putting together classes that formally became known as H2Fitness. Today, they have several programs, including BootCamp, H2FitClub, H2FitKids and more than take place six days a week at locations in and around Syracuse.
"It's definitely a fun rollercoaster to be on," Houston says. "It started as a small temporary thing and then grew into what it's growing into now. We haven't done any real promotion, but we had a huge event with 450 kids last April. That was amazing in itself. … Training is one side, and the business is another. We're learning as we go."
Houston is learning along with Alana Hughs, his business partner. The two have known each other since they were 13 but didn't reconnect until both had gone to college and come back to Syracuse.
"When I came back, I was in the after-school program in the district," Hughs says. "People at school wanted to lose some weight, but the thing that got me interested was I lost my father to a heart attack. He wasn't active. I wanted to get healthy, so I asked if JT would help me. I got the results I wanted and got my mom, sisters, brothers to do it, too."
Hughs got more involved on the business end as it grew steadily; today, the pair runs the program together, one they see growing in several directions.
"There are endless possibilities," Houston says. "Never put a cap on it."
They have plans for a fitness DVD, a cook book, a mommy and me-style class, and Hughs wants to start a mentoring group for young girls in which they can talk about fitness, but also keeping a healthy mind, "to build up self-esteem and self-worth," she explains. "To show young girls how they should be treated. Lots of times, I see girls with their heads down. My goal is to help them see their self-worth and see what they should or shouldn't accept. Some groups I talk to now, I see them with their shoulders back, heads up, proud of who they are."
She continues, "We have the opportunity to help hundreds … come to a class and try it out."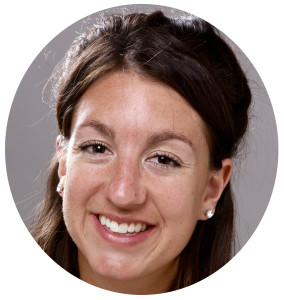 Follow Jessica Novak on Facebook, on Twitter and on Instagram at @JessRock87.
[fbcomments url="" width="100%" count="on"]