Cover Story
Great Escapes: Upstate NY tourism blog helps you plan scenic getaways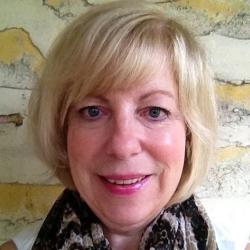 Plan scenic fall getaways with the I Love Upstate New York blog
Andrea Parisi loves her job. Four days a week, she makes the drive from Sackets Harbor to Syracuse University, where she serves as the assistant director of marketing at the Martin J. Whitman School of Management. It's a fast-paced job in a creative environment, where no two days are the same. She also adores her leisure time. Parisi, 33, has a passion for art, design, social media, travel, nature photography and all things nautical. She combines all of her passions in her side project, the travel and leisure blog "I Love Upstate New York."
Almost every weekend, Parisi and her husband, Scott Ruehle, embark on a new adventure. They walk, hike, camp, boat and chase waterfalls, lighthouses, ships and castles. They keep a boat near Alexandria Bay, visit family and friends and head out on the St. Lawrence River. They bring their dog, Andrea's Nikon D 5100 camera and an iPhone.
"That's my favorite place in the whole world,'' Parisi says of the Thousand Islands region. "Every time we go out we find something new.''
Her Thousand Island photos, which bring the beauty and remoteness of the islands into focus and often capture dramatic skies and sunsets, seem to resonate with visitors to the blog, Parisi says. "They're up close and personal,'' she says.
Parisi launched I Love Upstate New York in 2012, after sharing photos on social media, including Facebook, Twitter and Instagram, with an enthusiastic audience. She and Scott define "upstate" as pretty much everywhere above Westchester County. Earlier this year, they spent a week in the Niagara region of Western New York and escaped to the Finger Lakes for a long weekend, taking advantage of public boat launches to get out on three lakes (Honeoye, Canandaigua and Ontario) during four days in the region.
They spend a lot of time online, using Google and Google Maps to plot and plan their adventures and ponder the question: "Where can we go that we've never been?'' The Tug Hill Plateau and the Adirondack Mountains draw them time and again.
"Sometimes we get in the car with no plan,'' Parisi says. "We haven't been to Ellicottville. And we really want to explore the Catskills and the Hudson Valley.''
Parisi grew up in Williamson, Wayne County, close to Lake Ontario, in the heart of apple country. "Fall there smells amazing,'' she says. "Fall is my favorite time of year.''
The Syracuse New Times asked Parisi to share some of her favorite fall excursions in Upstate New York. Here are Parisi's recommendations, in her words and with her photos.
Sharon Springs
This quaint village in Schoharie County, on the edge of the Catskill Mountains, is a historic spa town with many charms. In late September, the village hosts a two-day Harvest Festival, which is rife with vendors selling everything from produce to artwork. Every inch of the town is dripping with pumpkins, mums and cornstalks; it is truly a visual delight.
Stop at the American Hotel for lunch or a drink on the porch or in the garden and continue on to Beekman 1802 Mercantile to browse the beautifully designed home, food and garden products. You may even run into shop owners and local celebrities Brent Ridge and Josh Kilmer-Purcell, a.k.a. the Fabulous Beekman Boys.
Watertown-Area Daytrip
For those looking for a way to enjoy the greater Watertown area in the fall, consider starting your day with a visit to the historic Burrville Cider Mill, which features cider, apples and produce, fresh cider doughnuts, mums, cheese curds and mulling spices. The mill, located on the north branch of Sandy Creek, also has its own 30-foot waterfall and viewing deck. Grab a hot cider and doughnuts and head to historic Thompson Park, in the city of Watertown. You are greeted by a 360-degree elevated view of Watertown as you make your way through the park. Winding paths and stone stairways through wooded areas make this an exceptional place to take a stroll. After that, take a short drive to the village of Sackets Harbor to shop, eat, drink and take in the harbor view of Lake Ontario or wander the historic War of 1812 Battlefield.
Ferry Ride on Lake Champlain
A ferry ride across Lake Champlain during peak foliage season can be a great daytrip (depending on your starting point) or weekend trip. Bring your car (or not) or your bikes and definitely bring your camera: The view is breathtaking. The combination of the water, boats, foliage and mountains observed from the ferry make for some of the best fall scenery upstate New York has to offer. Take the ferry from Plattsburgh to Grand Isle, Vt., or from Port Kent to Burlington, Vt. (check the seasonal schedules).
Adirondack Drive Along Moose River Road
Winding through the picturesque scenery of the Adirondack Park, the Moose River Road offers a scenic fall drive that leads from Port Leyden to McKeever. The road runs parallel to the Moose River and twists and turns through the trees with openings and spots to pull off to view the scenery. Those looking for a little more adventure should continue on Route 28 toward Inlet to climb Black Bear Mountain and see the beauty of the Adirondack Park in the fall. On your way back, a stop in Old Forge for a quick drink or meal is the perfect end to a fall tour of the Adirondacks.
Thousand Islands
As the weather changes and the summertime crowds dwindle, the Thousand Islands region lights up with the warm tones of autumn. For a unique view of this incredible area, head to the Antique Boat Museum in Clayton for a ride through the emerald waters of the St. Lawrence River on a beautiful wooden speedboat (reservations are required; call 686-4104). Get an up-close view of islands small and large, as well as the mansions, cottages, castles, lighthouses and boathouses that grace them. Then take a short drive to Alexandria Bay and take the walking path over the Thousand Islands Bridge, where you get an elevated view of the main shipping channel. If you time your walk just right, you might get to see a freighter quietly slide past the islands and under your feet as it makes its way to port.
Lake Ontario Daytrip
History lovers and leaf peepers alike will enjoy a visit to Mount Hope Cemetery in Rochester. The sprawling, historic cemetery has a park-like feel, with paths and signage that lead to historic gravesites of activists such as Susan B. Anthony and Frederick Douglass. Guided tours are available. But don't take the Thruway to Rochester: Get yourself to Sodus Point and take Lake Road (Route 104 West) to Webster. This is a beautiful drive year-round, but the route really shines in the fall. As its name suggests, Lake Road is close to Lake Ontario, a picturesque backdrop to the apple orchards, farmland and grand homes that dot the shoreline. As you arrive in the town of Webster, the road dips and curves under a canopy of trees ablaze with fall colors. Stop at a roadside farmstand and enjoy some of the local produce the area has to offer.
Lake Placid
Climb, hike, bike, walk, paddle or golf: Whatever your favorite outdoor activity, you can do it in Lake Placid. From campsites to luxury hotels, restaurants, shops, spas and even an Olympic sports complex, this resort town has it all. Surrounded by mountains, the town of Lake Placid sits on the calm waters of Mirror Lake. When the leaves start to change, the entire landscape is filled with red, yellow and orange leaves flecked with the deep green of the pines. In the distance, you can see the Olympic ski jump rise out of the trees. There are more than enough attractions and activities to fill an entire weekend.
Andrea Parisi is the founder-creator of the website I Love Upstate New York. She and her husband, Scott Ruehle, live in Sackets Harbor. Follow her at Twitter @ILoveUpstateNY1, connect on Facebook and Instagram at ILOVEUPSTATENY. To see more of Parisi's photos, visit www.iloveusny.com.
Margaret McCormick is a freelance writer and editor in Syracuse. She blogs about food at eatfirst.typepad.com. Follow her on Twitter, connect on Facebook or email her at [email protected].
[fbcomments url="" width="100%" count="on"]