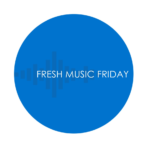 Benjamin Booker is a new breed of musician with an old soul sound that draws from blues, classic rock, punk, and garage to bring us a glistening hope that rock n' roll might not be dead after all.
Born in Virginia Beach and currently based in New Orleans, Booker self-released the four-track EP Waiting Ones in 2012, a collection of low-fi blues-influenced folk-punk recordings and handclap percussion. He has since released three more albums.
Benjamin Booker's influences include The Gun Club, Blind Willie Johnson, and T. Rex – but there is also hint of the Jim Carroll Band in there too.
*NOTE: The Fresh Music Friday Live Series is coming to Central New York this Fall – CLICK HERE for more info!
Listen to "Violent Shiver" from the 2014 album of the same name:
For more Benjamin Booker:
Feature Photo: Angelina Castillo
Fresh Music Friday is a weekly column designed to widen your musical horizons, and to give you a taste of different artists and musical styles to explore. While some of the artists featured here may not be "new," they promise to freshen your catalog of music.

Ty Marshal is the Executive Director at the Center for the Arts in Homer, N.Y — one of the Central New York region's preeminent presenter of the arts and a proponent of community enrichment through world-class entertainment and arts education.
[fbcomments url="" width="100%" count="on"]