New Times UFO writer Cheryl Costa (New York Skies) is corresponding from the International UFO Congress in Arizona. Follow daily updates HERE through Feb. 22.
I was up and out of the room early today. I spent a majority of the morning making appointments with various International UFO Congress (IUFOC) 2015 speakers,  guests and notables for on camera interviews. I'm proud to say I've amassed a nice list. I managed a few quick impromptu interviews; one was with Nuclear Physicist and UFO Researcher Stanton Friedman.
In addition to Mr. Friedman, I had the pleasure to do another impromptu with Craig Campobasso, who's a professional casting director in his day job and vocationally an indie documentary filmmaker.
Around lunch time I had the pleasure to do a long form video interview with Pat Frascogna, Esq. He's the attorney for the former Air Force vets Jim Penniston and John Burroughs. The two former airmen were among the first on the scene at the well-known December 1980 Rendlesham Forest incident. John Burroughs is attending IUFOC 2015 and I spoke to him late this afternoon and he's promised me an interview sometime on Saturday.
At 2 p.m. I was interviewed by NBCNews.com for both a news piece and for a documentary they are producing. I spent the rest of the afternoon video interviewing various UFO notables in our suite. I'll be sharing some those snippets in the weeks ahead.
This evening at the IUFOC 2015 Film Festival, I attended the premier of Travis – The True Story of Travis Walton. The documentary was eye opening and as Mr. Walton told me yesterday: "An effort to set the record straight."
On Saturday the serious big names of the UFO conference will take the stage. I'll report all the color on Sunday.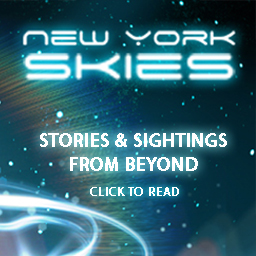 [fbcomments url="" width="100%" count="on"]