Le Moyne College's first Dolphy Day took place in 1971, though its origins are subject to debate.
"Through some sort of occult ritual whose details remain reserved to the privileged few, the student Wizard passed on his powers to underclassmen, who thereby gained the authority to select the date for the following year," wrote John W. Langdon, Class of 1967, in the college's official history, "Against the Sky."
Matthew Loveland has taught sociology at Le Moyne College since 2005. He blogs HERE.
His Twitter profile describes him as a "sociologist tweeting about sociology, and other stuff too. … I hate all the right things." Follow him @mtloveland.
Why did you start tweeting about Dolphy Day?
I've long been a critic of Dolphy Day. I'm on Twitter all the time. I had these reactions and decided to tweet about it.
What is your criticism?
I find the day too disruptive. I prepare for my classes. I think carefully about my whole semester, and it makes it difficult to do my work. I care about Le Moyne. I love what I do and the day robs me of that.
Have you voiced that concern in the past?
I've spoken to people on campus. The day is really well entrenched. A couple of meetings won't change it.
Is it the drinking that bothers you?
I drink. I like to party. I'm cool with it. I think the drinking age should be lowered. It bothers me that the college is looking the other way. The problem is Dolphy Day is more than one day. There are the scares, the whole night before. There's this idea that students can choose not to participate, but that's not realistic.
Could the college plan this?
Sure. Other schools do it. I've gone on the record saying if students had a truly spontaneous and rebellious Dolphy Day, I'd be all for it. I teach about power and dissenting from power. Do it.
What was the response on Twitter to your comments?
Some were upset, but I can't hold them accountable since they were in the middle of celebrating the day. Students really value the day. One of the lessons of Twitter is I'm aware of how important it is.
What is your approach to Twitter? Do you follow students?
My whole thing on Twitter is to be a bit unique. Students follow me. I don't follow them back. It's their space. I let them know I'm there.
There are conflicting stories about the origin of Dolphy Day. What do you think happened.
I believe it was spontaneous to begin with. It's like the Frank Zappa song from the '60s with the jazz improvisation, the "Eric Dolphy Memorial Barbecue." Eric Dolphy is a very important artist. If Dolphy Day were really about Eric Dolphy, it would be great.
Do students on campus even know Frank Zappa or Eric Dolphy?
No. But there's no student who's taken a class with me who doesn't know about Eric Dolphy.
How does Twitter change or affect interaction?
In this case, what was most striking was that it led to personal interaction. We're here talking because of it. It led students to talk to me I might not have met. The problem with Twitter is it lasts just a few seconds. That's why I tweeted about it. I wanted to start a conversation.
What's the benefit of Twitter?
It allows you to connect with people you didn't know shared your interests. You also connect with people who disagree with you. If people resist the urge to troll, it can be very valuable. The day after Dolphy Day, I was at a Chiefs game. I tweeted my seat number and a picture. A guy I follow came over and introduced himself.
You tweeted that you are more comfortable on Twitter than in person.
My wife always says Twitter is perfect for me. There's something to that. I love interacting with people, but I'm not very good at it. That's why I became a sociologist. I'm very interested in how people interact.
Want to see more Face Time? CLICK HERE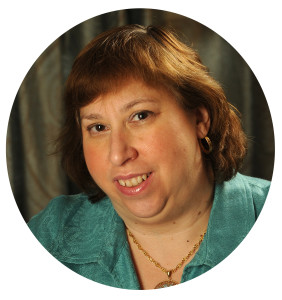 Renée K. Gadoua is a freelance writer and editor. She is a graduate of Le Moyne College and survived four Dolphy Days, pre-Twitter era. Follow her on Twitter @ReneeKGadoua.
[fbcomments url="" width="100%" count="on"]