The Ripcords, one of Syracuse's own, has received a nomination for a Native American Music Award (Nammy), the first and largest awards show to acknowledge solely Native music. The Nammys recognize Native musicians in the United States and Canada.
The Ripcords earned their nomination for Best Debut Group. Six other bands also received nominations in the category, but guitarist-vocalist Rex Lyons won't be disappointed if they don't come out on top.
"It's great to get this far with so many applicants," Lyons said. "I'm at a loss for words. It's nice to be recognized for something you have so much passion for. Our music is so expressive and it's such a big part of my life, so getting recognized is really encouraging, elevating and inspiring."
The Ripcords' music weaves through genres like swing and blues. "Senorita," Rex's favorite song on the band's CD Voodoo Girl, blends influences from all five band members' lives. Although Irv Lyons Jr., Rex's cousin and the band's guitarist, wrote the song, each member contributed to its success. Rex Lyons also attributes much of the painstaking work to Ripcords keyboardist Scott Ebner, who engineered and mixed most of the CD.
Irv Lyons, who cites Santana as one of his influences, said "Senorita" is about a man relaxing on a beach in Cabo, who sees a woman he's immediately attracted to. "The scenario came from my overactive imagination," Irv says. "My mother used to scold me when I was a kid about my overactive imagination. I'm way out of the box."
The Ripcords' sound is contemporary, asserted Irv Lyons, despite some people's assumptions that Native music consists only of drums and chants. Their nominated song references string bikinis and "ruby lips waiting for my kisses."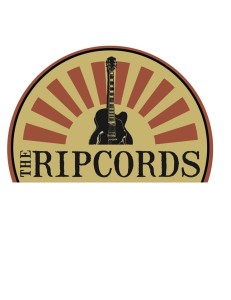 With this Nammy nomination, the band members hope to defy stereotypes about their Native community. "People put Natives in the box. Some people still think we live in teepees," said Irv Lyons, who grew up on the Onondaga Nation with his cousin Rex. "Some can't even imagine that there are Natives who can be songwriters, gifted musicians. They all hold the negative perceptions of us.
"We might blow people's minds, and some people won't even believe it," Irv Lyons continued. "We're just as contemporary as anybody else. Maybe through our music, we'll be able to bridge some gaps."
The Nammy nomination has already increased the Ripcords' exposure. "Rex and I, and the whole group, have been playing for over 10 years in the community, so the nomination is exciting for everyone," Irv Lyons said. "If we win, it's not just our award. It's our community's award. They've supported us, so we share it with the community."
The Ripcords are made up of Scott Ebner (keys, accordion and songwriting), Jay Gould (bass), Phil Regan (drums), Irv Lyons Jr. (guitar, vocals and songwriting), and Rex Lyons (guitar and vocals). The self titled album 'The Fabulous Ripcords' won the SAMMY (Syracuse Area Music Award)  in 2010 for Best Americana CD, and their album VooDoo Girl was nominated in the blues category in 2012. Their original song "If You Love Me" was featured on the soundtrack of the 2012 film Crooked Arrows.
The Native American Music Awards will be held Nov. 14 at the Seneca Allegany Resort and Casino's Events Center, 777 Seneca Allegany Blvd., Salamanca. To vote for the Ripcords, visit HERE

[fbcomments url="" width="100%" count="on"]