The autumn local art season is definitely a varied affair. There are restrospectives showcasing work by a painter, a sculptor and one of the influential photographers of the 20th century. Several shows will either depict scenes from nature or interpret humans' relationship with the natural world. And artworks will portray cloudscapes, Columbus Circle and 1930s Czechoslovakia, among many other subjects.
The Everson Museum of Art (401 Harrison St.; 474-6064) opens two nontraditional exhibitions on Sept. 20. Performing Media presents pieces by 10 artists-in-residence from Signal Culture in Owego. They created installations, single-channel videos, and performance pieces. And Shadows reflects Fernando Orellana's interest in spiritualism, paranormal research, and efforts to open a channel between our world and the after-life. He purchased objects at estate sales and integrated them into machines he made. These are interactive devices used to seek a portal to the netherworld. Both shows run through mid-January.
Another downtown venue, the Onondaga Historical Association (321 Montgomery St.; 428-1864), is already showing exhibits including Watercolor Memories, centering on Betty Munro's artistic legacy, including her depiction of Columbus Circle and other Syracuse scenes, and the swizzle-stick nostalgia of Culture of the Cocktail Hour. Both shows are up through Jan. 25. On Sept. 12, OHA will begin a run of It's in Our Very Name: The Italian Heritage of Syracuse through March 16.
SUNY Oswego Metro Center (The Atrium, 2 Clinton Square, 312-2111) is the site for Nature Moments, featuring paintings and drawings by Melissa Johnson. There's a Sept. 11 reception starting at 5 p.m.
Point of Contact Gallery (350 W. Fayette St.; 443-2247) is hosting Last through Oct. 8. Artist Dorene Quinn explores our relationship with the earth and pollution's consequences. A reception will be held Sept. 4, 4 to 6 p.m.
Clayscapes (1003 W. Fayette St.; 424-6868) premieres Ron Sutterer's one-man show on Sept. 19, with a reception running from 5 to 8 p.m. He's a potter who makes plates and platters.
On the Syracuse University campus, SU Art Galleries (Shaffer Art Building; 443-3127) presents Margaret Bourke-White: Moments in History 1930-1945. It displays more than 180 images and covers the photographer's myriad subjects: factories in the United States and Soviet Union, drought in the American Midwest, Czechoslovakia prior to the German invasion, World War II battles in Italy and other nations, the horror of the Buchenwald concentration camp. Bourke-White shot many assignments for Life and Fortune magazines, and issues from that era are on display in the gallery.
A second show, Deer Dear, focuses on the White Tail Deer, as artist Tammy Renee Brackett discusses loss of habitat, deer mortality and other issues. A Sept. 4 reception takes place from 5 to 7 p.m. Both shows run through Oct. 19.
Light Work Gallery (316 Waverly Ave.; 443-1300) has already opened its fall exhibitions. Alison Rossiter: Revive features an artist who doesn't use a camera's lens. Instead, she works with recycled paper, embracing blots and smudges, and also goes through a process of dipping and pouring, in a manner akin to an abstract expressionist painter. Revive ends Oct. 22.
The winners of the 2014 Light Work grants– Dan Wetmore, Sebastian Collett and Trevor Clement–also have their images on display through Dec. 17. They, and Rossiter, will be feted at a Sept. 25 reception beginning at 5 p.m.; Rossiter will give a gallery talk at 6 p.m.
Around town, a bunch of group shows have already opened or will open during September. Edgewood Gallery (216 Tecumseh Road; 445-8111) is currently displaying artworks by members of the weekly Open Figure Drawing class at the Westcott Community Center. When that exhibit ends on Sept. 5, the gallery's staff will begin hanging a new exhibition featuring Rob Glisson's landscapes, cloudscapes by John Fitzsimmons, John Lombard's figurative and abstract sculptures and Heather Hennigen's mixed-media jewelry. An opening reception is slated for Sept. 12, 6 to 8 p.m.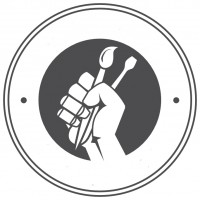 ArtRage Gallery (505 Hawley Ave., 218-5711) is preparing for the Sept. 6 opening of G.C.C. (Global Issues/Climate Matters/Social Change), the venue's first juried exhibit. Local artists such as Elizabeth Riker, Jim Ridlon and Kathe Harrington have works in the show, and so do out-of-towners like Steven Stark and Mollie Kellogg. The first in a series of gallery talks, scheduled for Sept. 6 at 2 p.m., will feature presentations by Kellogg and Stark. Later that day, a reception begins at 7 p.m. The show concludes Oct. 18.
Gallery 4040 (4040 New Court Ave.; 456-4040) premieres Online/Offline on Sept. 11. Melissa Zareem, Donalee Perden Wesley, Elana Peteva and Anne Novado all have pieces in the exhibition. There will be an opening reception from 6 to 8 p.m.
Syracuse Tech Garden Gallery (235 Harrison St.; 470-1970) hosts Artists Telling Stories through Sept. 18. The large group exhibition encompasses works ranging from Amy Bartell's "The Time It Takes" to Michael Moody's "Guitar Master," from Phil Parsons' "Erie Canal" to Vykky Ebner's "Upside-Down, Two-Headed Deer."
Le Moyne College's Wilson Art Gallery (1419 Salt Springs Road; 445-4100), located in the Noreen Reele Falcone Library, kicks off its fall schedule with an exhibition of new work by faculty members David Moore, Jen Gandee, Katya Krenina and Barry Darling. The Sept. 5 reception runs from 4 to 6 p.m. That show finishes on Oct. 3, making way for an Oct. 10 exhibit opening of Robert Hoffman's drawings and paintings.
Homa Delvaray, an Iranian graphic designer, showcases her artworks at the Anne Felton Multicultural Center Gallery, on the Onondaga Community College campus (4585 W. Seneca Turnpike; 498-2622). She integrates traditional Persian forms and modern designs. The show runs through Sept. 30.
In Fabius, Gandee Gallery (7846 Main St.; 416-6339) is preparing for the Sept. 13 opening of an exhibit that will showcase Chandra DeBuse's ceramic pieces. The reception is from 6 to 8 p.m.
A Dialogue with Nature, featuring works by Adriana Meiss and Maureen Barzca, will appear at the Baltimore Woods Nature Center (4007 Bishop Hill Road, Marcellus; 673-1350.). An opening reception is scheduled for Sept. 6, 2 to 4 p.m.
Auburn's Schweinfurth Memorial Art Center (205 Genesee St.; 255-1553) is the site for Enabling Resistance, Stephen Achimore's solo exhibit in which his acrylic pieces play with color, surface, and shapes, and Explorations, featuring paintings by Barbara Delmonico. Both shows are on display from Saturday, Aug. 30, through Oct. 19. A reception takes place Sept. 5, 5 to 8 p.m.
Just outside Cazenovia, Stone Quarry Hill Art Park (3883 Stone Quarry Road; 655-3196), will host a retrospective of Miriam Nelson's aluminum, bronze and polished stone sculptures. The opening reception takes place Sunday, Aug. 31, 1 to 3 p.m; the show wraps up Sept. 19.
Tyler Art Gallery, on the SUNY Oswego campus (Penfield Library, Route 104; 312-2113), opens The Continuing View: Historic and Contemporary Landscapes on Sept 6. A reception is scheduled for Sept. 19, 5 to 7 p.m.
Hamilton College's Emerson Gallery (198 College Hill Road, Clinton; 859-4396) is the venue for Tales of a Conjure Woman: Lady Fatima as Transmitted through Renee Stout. Stout continues delving into African cultural traditions as seen in the contemporary United States. The show ends Oct. 15.
The Dowd Fine Arts Gallery at SUNY Cortland (106 Graham Ave. and Prospect Terrace; (607) 753-4216) begins its fall calendar with Keeping Things Whole, Fawn Krieger's multimedia exhibition. The collection of sculptures, paintings, video and photos runs through Oct. 10; a reception takes place on Sept. 4, 4 to 6 p.m.
In Ithaca, the Herbert C. Johnson Museum (Cornell University; (607) 255-6464) is running Jie (Boundaries): Contemporary Art from Taiwan through Dec. 21. Also, Surrealism and Magic will be showcased from Saturday, Aug. 30, through Dec. 21, and An Eye for Detail: Dutch Paintings from the Leyden Collection eyes a Sept. 20 opening.
Finally, Munson-Williams-Proctor Art Institute (310 Genesee St., Utica; 797-0000), has three exhibits closing over the next six weeks. The Golden Age of European Painting finishes Sept. 14, Butterflies, Geishas and Dragons: The Arts and Influence of Japan ends Sept. 28 and Out of the Vault: European Graphic Arts runs through Oct. 12.
[fbcomments url="" width="100%" count="on"]