The premise: put a bunch of strangers from the farthest reaches of the ideological spectrum on a beautifully crafted compound to "build your own Utopia."
Truly, citizens of Fox's new reality catastrophe, Utopia, are not creating a world from scratch. It's not like they're dropped naked in the wilderness where they have to build a shelter, make fire, hone tools and find their own food. This is much more Mark Burnett's Survivor than Discovery's Naked and Afraid.
This brave new world comes fully equipped with a barn for shelter; two cows, some chickens, pickles (essentials, obviously), flour, and wine; five acres of "fertile land" (whatever that means) and garden tools; a portable phone (but no power to charge it); a lake with a gorgeous waterfall for naked ladies to bathe in ("this IS Utopia!" someone says); and $5,000 to use in trade with the "outside world." There are also pens, paper, laundry detergent and shower supplies. Where does one start when with so little?
Day One begins with (mostly) group hugs and a sense of purpose, but the stage is set for nothing but conflict. The 15 Utopians were selected from 5,000 applicants, and the criteria was clearly "who will want to kill each other the fastest when left alone on five acres?"
They'll have to kill their food, but there's an animal rights activist in the mix. There's an ex-con who says "my Utopia is not Christian," while the pentecostal pastor looks on with pity. He hopes to baptize everyone before the year is up. There's a self-described "backwoods hillbilly" handyman-slash-moonshine-aficionado at odds with the know-it-all pretty boy contractor. We meet an amazonian "huntress" (yes, she really carries around a bow and arrow) and a polyamorous woman who has left her two boyfriends and girlfriend at home. There's an Army chef, a lawyer and a yoga instructor. One woman has quite the secret: she's pregnant. This, "the biggest social experiment ever televised" lasts a year, meaning she will give birth to her baby amid this chaos. Oh, the drama!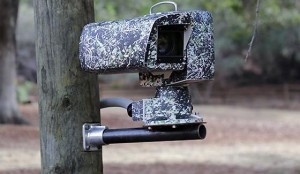 And all the while, the host – bespectacled, fedoraed, mustacheoed eccentric Dan Piraro, creator of the Bizarro Comics blog – offers statements of the obvious and useless observations that do nothing but underscore the show's sheer ridiculousness.
In all of their Lord of the Flies glory, the Utopians pass around a stick as their conch, allowing only the person holding the stick to speak. This doesn't last, as what little social graces these enormous personalities bring to the table are broken down almost immediately. All that's left is yelling.
So, in a nutshell, what happens in the first half an hour? Bible verses are uttered. Alcohol is consumed. Personalities clash. Catcalls are launched. Mansplainers abound. The bros get drunk and brawl. The animal activists make out in a hammock.
This isn't Utopia. This is Armory Square on a Saturday night.
If you'd rather save the headache of finding a parking spot downtown, Utopia airs Tuesday and Friday nights on Fox. Or you can watch it LIVE – Big Brother-style – 24/7 at utopiatv.com.
Fall TV: New shows premiering this week
Red Band Society (Wednesday, 9pm, FOX) – A group of young adults in a hospital form an alliance and unlikely friendships. For fans of: My So-Called Life, Grey's Anatomy.
The Mysteries of Laura (Wednesday, 10pm, NBC) – Debra Messing, who we haven't seen much of since Smash was cancelled (and haven't cared much about since Will & Grace ended) is back as Laura Diamond, a detective slash single mom of twin boys slash ex-husband wrangler.
Madame Secretary (Sunday, 8pm, CBS) – A drama about a female Secretary of State, starring Téa Leoni. For fans of The Good Wife and members of Ready for Hillary.
Gotham (Monday, 8pm, FOX) – The Batman origin story. For fans of Batman.
Scorpion (Monday, 9pm, CBS) – A bunch of nerds get together in a diner to solve all the world's problems with their nerdery. For fans of Big Bang Theory and American Idol (Katharine McPhee stars).
Forever (Monday, 10pm, ABC) – Ioan Gruffudd plays an immortal medical examiner who studies the dead and always returns from the dead naked. For fans of police procedurals, supernatural mysteries, and naked Welsh boys.
NCIS: New Orleans (Tuesday, 9pm, CBS) – Because navy and marine crimes happen in New Orleans, too, apparently.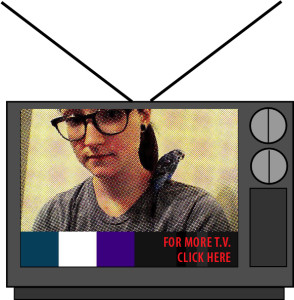 Sarah Hope is a graduate student at Syracuse University, where she focuses on television, entertainment history and classical music. Find her on Twitter @sarahmusing.
[fbcomments url="" width="100%" count="on"]