InterFaith Works of Central New York will celebrate the diverse stories of success of newcomers to Syracuse by honoring 10 refugees during its annual dinner Tuesday, May 6.
"They represent the broad spectrum of the experience of refugees in Syracuse," said Nora Heaphy, director of development for InterFaith Works. "They come from different cultures, different countries, different circumstances, different political situations. Some lived in refugee camps for decades. Some took a very circuitous route to get here."
InterFaith works expects the dinner to draw nearly 500 people and raise more than $90,000 for the agency. The dinner will showcase InterFaith Works' Center for New Americans Refugee Resettlement Program. The event aims to raise awareness about the struggles of refugees around the globe and showcase Syracuse as a model resettlement city, organizers said.
The agency also runs the Community Wide Dialogue to End Racism, Senior Companions program, Spiritual Care program and educational programs.
Its newest program, the Center for Dialogue, focuses on building understanding across races and faith traditions. The Center for Dialogue was established with a $275,000 gift from the El-Hindi family.
That gift also started a campaign to buy a building that would house all of InterFaith Works' programs. The agency hopes to close on a property at 1010 James St., Syracuse, by June 1, Heaphy said. The agency hopes to hold a grand opening in the fall.
The agency has so far raised about $780,000 of it $1.8 million goal, Heaphy said.
2014 InterFaith Leadership Awards Dinner, "New Lives, New Leaders"
Tuesday, May 6, 5:30 – 9 pm
SRC Arena & Event Center, OCC campus
For information, call (315) 449-3552; http://interfaithworkscny.org
2014 InterFaith Leadership Award Honorees
Diana Alvarez, of Cuba. She lived in Ecuador for 10 years before coming to the U.S. as a refugee. She volunteers as an interpreter for Cubans new to Syracuse and works in the housekeeping department at the Courtyard Marriott.
Hamad Haroon, of Sudan. Hamad is one of the 4,000 "Lost Boys" who settled in the U.S. In his first two years in Syracuse, he learned enough English to buy a car, acquire a driver's license and land a job as an assembly worker with General Super Plating in Syracuse.
Om Katel, of Bhutan. He came to the U.S. in 2011. He completed a phlebotomy training course at Bryant and Stratton College in Syracuse and graduated from Health Train. He works in the housekeeping department with St. Joseph's Hospital and Health Center, where he also volunteers as a lab technician.
Immaculee Kyondwa and Joseph Mpinga, of the Republic of Congo. The family was separated in 1984 then lived 19 years in refugee camps, raising five children before immigrating to the U.S. in 2004.
Muyheyidin Shek Mohamoud, of Somalia. He spent 16 years in the Middle East after fleeing Somalia. After a circuitous journey, he arrived in the U.S. in 2009. He opened the African International Restaurant on North Salina Street in 2011, running the business until 2013. He works as a housekeeper for Embassy Suites.
Hussein Musa, of Somalia. He and his six siblings were born in the Kakuma Refugee Camp in Kenya. The Musa family arrived in Syracuse in 2004, when Hussein was 11. He is a senior at Nottingham High School and has become a leader in his new community.
Abdulbasit Salman, of Iraq. He and his family fled Iraq for Syria in 2006. From there they travelled to Jordan, where they lived for more than four years before coming to the U.S. in 2010. Abdulbasit has passed exams required to obtain a license to practice pharmacy here and is volunteering while he studies to pass an English test.
Mirza Tihic, of Serbia. He and his parents escaped Bosnia, traveling first to Germany before settling in Syracuse in 1999. He has a doctorate in cultural foundations of education and is director of program support services with the Institute of Veterans and Military Families at Syracuse University and an adjunct professor at the Martin J. Whitman School of Management.
Ismael Wedesso, of Ethiopia. He has worked at Stickley Audi and Co. since 2010. His wife and five children joined him in Syracuse in July 2013.

Renée K. Gadoua is a freelance writer and editor. Follow her on Twitter @ReneeKGadoua.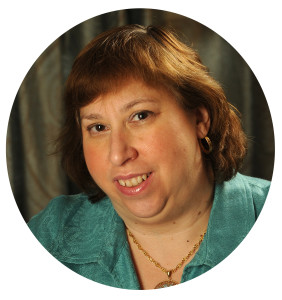 [fbcomments url="" width="100%" count="on"]