The 2014 NBA draft class promises to consist of the most talented group of players in recent years. Headlining the draft this year was Kansas forward Andrew Wiggins going number one to the Cleveland Cavaliers, Duke forward Jabari Parker, selected number two by the Milwaukee Bucks and Kansas forward/center Joel Embiid being picked up by the Philadelphia 76ers at number three.
These three 2014 All-Americans certainly made names for themselves during the 2013-14 college basketball season and are key parts to why this years draft is so special. All three of these players, among many of the players in the class, have the ability to turn things around for a struggling team in the NBA, which is something we haven't seen since 2003 when LeBron James, Carmelo Anthony and Dwyane Wade made up three of the top five picks.
Among this group of talented individuals are three Syracuse stand-outs who helped lead the Orange to a team record 25-0 start before losing six of their last nine with an early exit during the NCAA tournament.
Despite a less than desirable end to their season, Senior forward CJ Fair, Sophomore forward Jerami Grant and Freshman guard Tyler Ennis helped Syracuse enter the ACC conference with a bang by beating powerhouses North Carolina and Duke in the Carrier Dome as a part of the undefeated start to their season.
Lets begin breaking down these three Syracuse stars and how they play the game with Senior forward CJ Fair.
1. C.J. Fair: Senior | Forward
Info: Height – 6-foot-8 | Weight – 215 lbs. | Born – 9/13/91
Stats last season: Points per game – 16.5 | Rebounds per game – 6.4 | Assists per game – 1.3
C.J. Fair is a player that has kept on improving every season that he's stepped onto the court. As a freshman, like in most Jim Boeheim coached teams, he saw limited playing time compared to the rest of his career at Syracuse in favor of players that had already proven themselves.
Fair certainly had no problem doing this by earning himself a spot on the 2014 NCAA All-American second team as well as the 2014 first team All-ACC team. His points per game went up from 6.4 points as a freshman, to 8.5 as a sophomore, to 14.5 as a junior, to a team high 16.5 as a senior.
Early on in his career, Fair showcased his high-flying ability with jaw-dropping dunks when driving to the basket on a game to game basis. However, as he began to mature his game a bit more in his senior season, the glamorous dunks took somewhat of a backseat to a much improved mid-range jump shot that became Fair's go-to move as his career progressed.
Here's a look at some of the show-stopping slam dunks Syracuse fans had grown accustomed to seeing from Fair:
Fair's three point game has also improved dramatically from when he began his career at Syracuse. Despite going only 27.6 percent from beyond the arc last season, the southpaw has shown that he's not afraid to take the long range jumper and will make it more times than not when needed. Another thing fair has been improved upon is his passing. He had a career high 42 assists last season while averaging 1.3 per game.
If Fair wishes to be an effective small forward in the NBA, being matched up with the likes of LeBron James, Carmelo Anthony and Kevin Durant, first, he needs to bulk up a bit and gain some more muscle so he does't get tossed around too much at the next level.
His free throw shooting has been average and relatively consistent since his sophomore season, fluctuating a bit toward the end of his time at Syracuse. He needs to get more stable with his shot at the line, especially late in close games when he tends to let the moment get to him.
C.J. Fair failed to be selected in the 2014 NBA draft despite being high on NBA analyst Jay Bilas' best available list late in the second round. Fair may still find himself on a team come next season if he is to play during the NBA summer league and stand out while doing so. He may also work out for teams during the offseason and be picked up as a free agent. If not, Fair could potentially be heading overseas, similar to what former Syracuse players like Brandon Triche and Rick Jackson have done after not being picked in the draft.
2. Jerami Grant: Sophomore | Forward
Info: Height – 6-foot-8 | Weight – 210 lbs. | Born – 3/12/94
Stats last season: Points per game – 12.1 | Rebounds per game – 6.8 | Assists per game – 1.4
Jerami Grant has shown nothing but progress since a promising freshman campaign lead to a more involved role in his sophomore season. Grant's averages flew through the roof during his second year in the 'Cuse, almost quadrupling his points per game totals from his freshman season and more than doubling his rebounding numbers.
In his freshman year, Grant showed the potential to be a force in college basketball and even the NBA with a bit of molding. His 6-foot-8 frame and impressive 7-foot-2 wingspan was hard to ignore. Although only averaging 14.3 minutes during his freshman season, the potential to be key contributor further down the road was apparent. Grant would live up to this potential and then some.
Here's a highlight reel from Grant's break-out sophomore season:
Not an every day starter at Syracuse, having only started 20 of Syracuse's 34 games (occasionally due to injury), a soft-spoken Grant spoke loudly with his game during his second and last season at Syracuse.
Among Grant's improvements is his mid-range, top of the key jump shot, which became his staple when he wasn't on his way to the rim with a full head of steam. He also greatly improved his free throw shooting after going just 56.2 percent from the strike in his freshman season to knocking down 67.4 percent as a sophomore. This may still seem rather low, however, Grant is still young and still learning and with an improvement such as the one made from his first to second season, he should have no problem upping that percentage even more in the NBA.
Grant has a tendency to make spectacular plays by driving to the rim with just subpar ball handling skills at the collegiate level. In the NBA, Grant will need to work on his dribbling and ball handling skill in general if he plans to continue this way of scoring.
Adding muscle is something that Fair and Grant have in common as well. At just 210 pounds while standing 6-foot-8, he is a bit light for his position and runs the same risk of Fair of being thrown around at the next level without gaining some more brawn.
Due to the depth of the draft this year, Grant fell to the 39th pick in the second round to the Philadelphia 76ers. Should he make the team, Grant would play along side former teammate, Syracuse stand-out and 2014 NBA rookie of the year, Michael Carter-Williams. With first round selection, Joel Embiid, potentially sitting out the majority of his rookie season because of injury, and 12th pick by Philadelphia, Dario Saric, continuing to play overseas for a year or two, Grant will have an opportunity to possibly become a role player or even a starter if the situation calls for it, or if he plays well enough.
3. Tyler Ennis: Freshman | Guard
Info: Height – 6-foot-2 | Weight – 180 lbs. | Born – 8/24/94
Stats last season: Points per game – 12.9 | Rebounds per game – 3.4 | Assists per game – 5.5
Tyler Ennis may have been a one and done at Syracuse, but, the impact he had made a name for himself because of the way he played the game. Jim Boeheim rarely allows freshmen to come into his system and take over as a starter right away, however, it was clear he made the right call by letting Ennis take the helm as the starting point guard for the Orange would not come back to bite him.
Ennis is a player who many thought would stay two or three years at Syracuse and left fans shocked after he announced he would forgo the remaining three years in his collegiate career and enter the NBA draft.
Syracuse fans may still wish that Ennis would have stayed a couple more years, however, the reality is that his ceiling is sky high in terms of potential to be an effective player in the NBA.
A very smart player, Ennis features superior decision making skills compared to most other point guards in college basketball. He dazzles with his passing ability on a game to game basis and has a bonafide clutch gene. Just ask Pittsburgh:
When Ennis isn't hitting ridiculous shots (especially for a freshman), he's driving the ball to the hoop with grace and fluidity and making it look easy. His mid-range game is something opponents should also be aware of because of his ability to hit shots from all over the floor.
Even with all of Ennis' upsides, he did struggle with turning the ball over occasionally late in the season and has a less than consistent shot from beyond the arc. For Ennis to become a starter in the NBA, and an effective one at that, he must amend these shortcomings.
Ennis' landing spot in the 2014 NBA draft saw him go 18th to the Phoenix Suns. Only time will tell what will happen with this selection, however, as of right now, Ennis will be paired up with 2014 All-NBA third team and most improved player Goran Dragic as well as Eric Bledsoe, who both play the guard position.
In a draft chock full of talented players that will be forces in the NBA for years to come, two out of three Syracuse players who had entered themselves in the draft came away finding themselves in the position to be on an NBA roster next season. C.J. Fair, however, was the lone Orange player to be left out after posting career highs in points, assists and rebounds per game.
For more stories like "Cuse in the 2014 NBA Draft' — CLICK HERE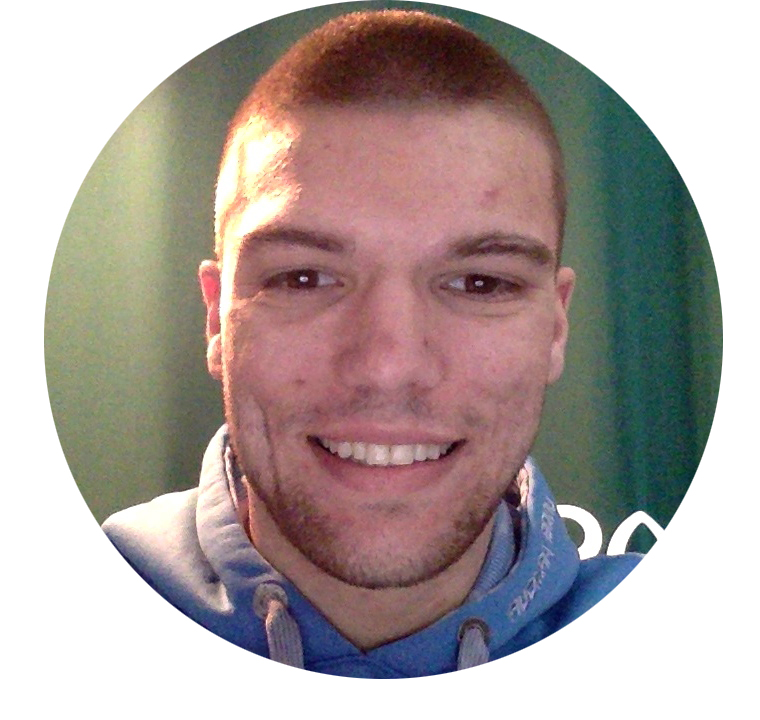 David Armelino is a journalism student at SUNY Oswego where he works at the student newspaper, The Oswegonian, as the photography director.
He is currently an intern at the Syracuse New Times.
[fbcomments url="" width="100%" count="on"]